Grooming Kit is the most effective grooming device on the market. It is compact, easy to use, and safe. Your ALL IN ONE premium grooming kit comes with EVERYTHING you need for head and face shaving!
Beard Shave Trimmer
Nose Hair Trimmer
Head Shave Trimmer
Facial Cleaning Brush
Facial Massage Brush
Shaver Cleaning Brush
Shaver Head Cover
USB Charging Cable
We are so confident you will love your Grooming Kit that we offer a full 30-day money-back guarantee!
*Order today with 50% off and you will receive Grooming Kit with  3 additional Trimmer Combs (3/5/7mm) for FREE* 
Please note: Product color may vary due to photographic lighting and your display color settings. SALE WHILE STOCK LASTS! 
HAVE EVERYTHING YOU NEED WITH GROOMING KIT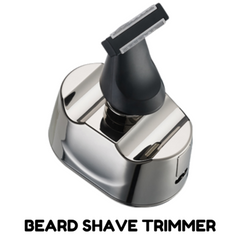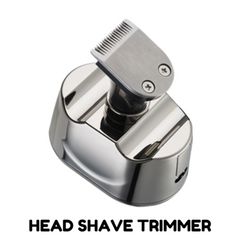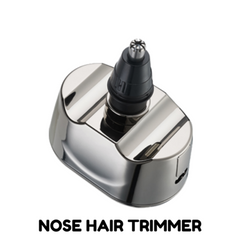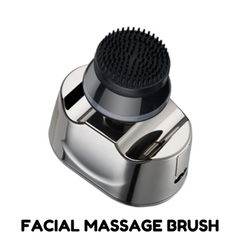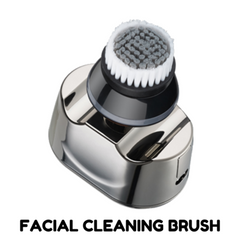 HOW IT WORKS
INNOVATIVE DESIGN FOR MAXIMUM COMFORT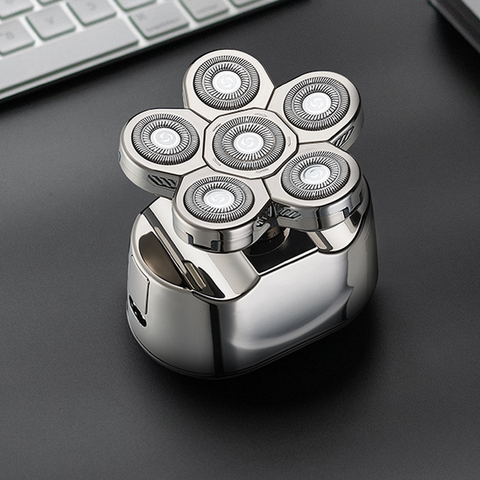 A reinvented and remastered design with the use of best-in-class materials to offer unconventional comfort during shaving. It is equipped with our signature patented innovative ergonomic handle which offers easy grip and perfectly fits your hand to ensure comfortable and intuitive shaving of your head and face. Thanks to the unique design the shaver easily gets to all tough to reach areas ensuring impeccable results.
Our shaver is equipped with a powerful integrated lithium-ion battery which allows quick charging and 90 minutes of cordless use. This gives you the freedom to shave anywhere and anytime at your convenience. This also makes Templepanda™ a must-have for travelers who often need a quick shave on the go. 
FLEXIBILITY FOR EXTRA REACH & SHAVE FASTER
Get easy access and extra reach to all areas of your head, face, and neck thanks to  ultra-flexible flexing shaver blades that closely follow every curve. Each of the six rotary heads has multi-directional rotation to adjust to the shape of your head without missing any single hair, offers more flexibility to ensure unbeatable performance and exceptional results.  All this means a faster shave so you can get on with life.
TRAVEL LOCK WITH BATTERY LIFE INDICATOR
Our shaver is equipped with a smart travel lock to prevent the shaver from turning on while in your luggage. Know exactly when your shaver should be charged. The integrated LED illuminated LCD display clearly shows the battery level in percentages to make the daily use of your shaver even more practical. The performance of the shaver remains steadily strong until fully discharged.
WET SHAVE IN THE SHOWER WITH NO MESS
Our shaver uses IPX6 technology and is water-resistant giving you the freedom and convenience of shaving in the shower, as well as easily rinsing your shaver under the running water. It is also perfectly adapted for dry shaving offering high-quality close shave & exceptional results. Electric six-head shaver gives the freedom to shave the way you prefer. Wet or dry, with shaving foam or without. The results are impeccable each time.
FORTE BLADES FOR HEAD & FACE SHAVING
Experience the exceptional close and safe shave thanks to the re-engineered forte blades made of best-in-class materials to ensure flawless results, at the same time gently protect your skin. Naturally, our forte blades have a large cutting area, which significantly reduces the time spent on shaving. The precision blades are built in a strong casing for durable use and protection.
| | Grooming Kit | Other Shaver |
| --- | --- | --- |
| Ergonomic Design | √ | × |
| Water Resistance | √ | × |
| Long Lifespan | √ | × |
| Smooth Shave | √ | × |
| Multi-functional | √ | × |
QUESTIONS TO ASK ABOUT OUR 
-What is the difference between Grooming Kit & other electric shavers?
-Grooming Kit shaver blades are made of best-in-class materials to ensure flawless results. The shaving heads are rotary, flexible enough to shave the hard-to-reach areas. It's difficult to find such great features in other shavers. Templepanda™  grooming kit consists of shaver foil which is the key to getting a smooth and comfortable shave.
-Does shaver only offer a wet shave?
-Our shaver has integrated water resistance technology, you have the option to choose which way you want to shave, wet, dry, or even in the shower.
-How much time Grooming Kit shaver will take to shave off my head completely?
-Each haircut is different so allow some time for your personal hair cutting needs. Once you are comfortable with your head shaving appliance, it will take just a couple of minutes to completely shave off your head.
-Is this possible to use  shaver on your own or does it require a helping hand?
-Templepanda™ shaver perfectly fits the palm of your hand, offering the best grip for head and face shaving. A one-man army is enough to use this wonderful shaver.
-Shaving gel or shaving oil? Which one is more recommended for a wet shave?
-We'll recommend shaving gel over shaving oil as the latter may build up inside the blades.
-Is  shaver suitable for women?
-Yes! Our shaver is designed for multi-purpose usage and can be used for both men and women.
-How much time does it take for a full battery charge?
-It takes approximately one to two hours to get it fully charged.
-How to use Grooming Kit shaver Travel Lock?
-To activate the lock, press and hold the power button for 10 seconds. The Travel Lock will activate and a lock icon will appear on the top of the shaver. If you press the power button while the Travel Lock is activated, the lock icon will flash and the shaver will not turn on. To Deactivate the Travel Lock, press and hold the power button for 10 seconds. The lock will de-activate and the shaver will power on.
-Can I shave my chest or other body parts with Grooming Kit shaver ?
-Yes. You can easily shave your face, head, and body with Templepanda™ grooming kit.
-Is Grooming Kit shaver good enough to shave my body without leaving skin bumps?
-Our shaver  will leave no rashes or skin bumps on your skin.
-Is it easy to use Grooming Kit shaver or does it require technical skills?
-You don't need any technical skills to use Grooming Kit shaver . Just by following the instruction manual and using the shaver 3-4 times, you can easily use the shaver.