Feature:
With this new game for young children, they can play with colored buttons to make their own beautiful mosaics. The large round buttons are easy to grasp because they have been specially designed to facilitate handling by younger children.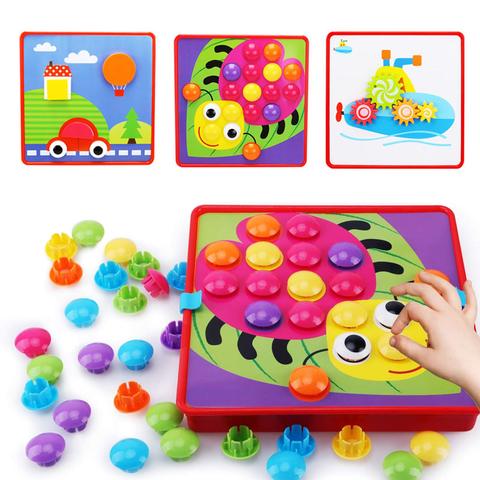 The game contains different boards, a plastic box where the pieces can be stored and various colored plastic buttons.
The toy helps to develop hand and eye coordination, motor skills and encourages creative thinking, so that the little ones can invent their own mosaics.

Suitable age : 3 years +
Size : 25.5 * 25.5 * 4 cm
Package includes:
1×Creative DIY toys