Happy dancing toy: This little deer can dance, interact with children, and twist its body. This toy will definitely bring a lot of smiles to your child, and spend a happy holiday with your child.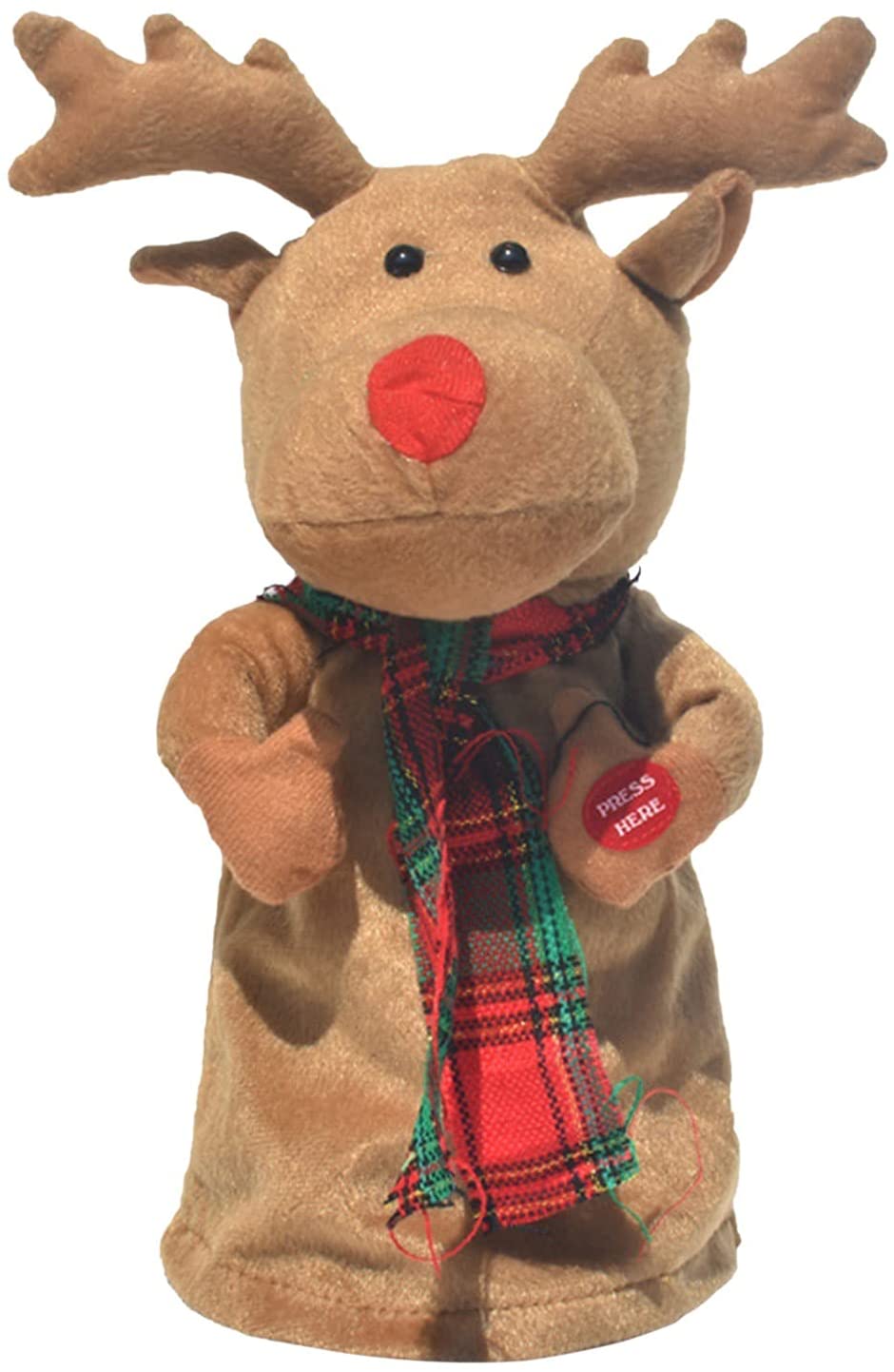 As best friend: This is the best friend among your toys. Children of all ages will fall in love with this dancing elk, studying, watching TV or being sleepy, just like friends around you, bringing you happiness and warmth.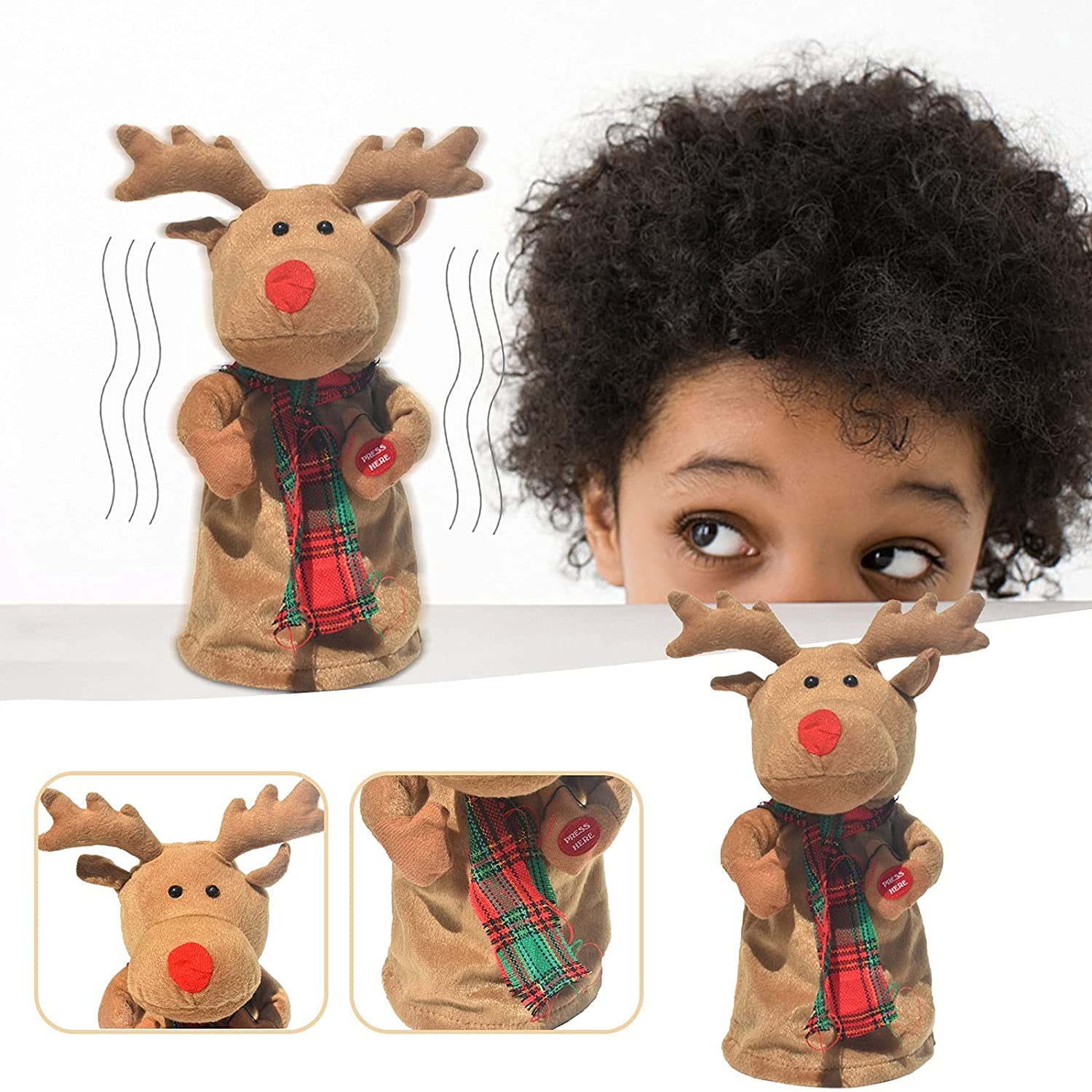 Lucky elk: In folklore, elk guard their homes and protect people from misfortune. Bring good luck to the family, can be used to tell children stories and express joy.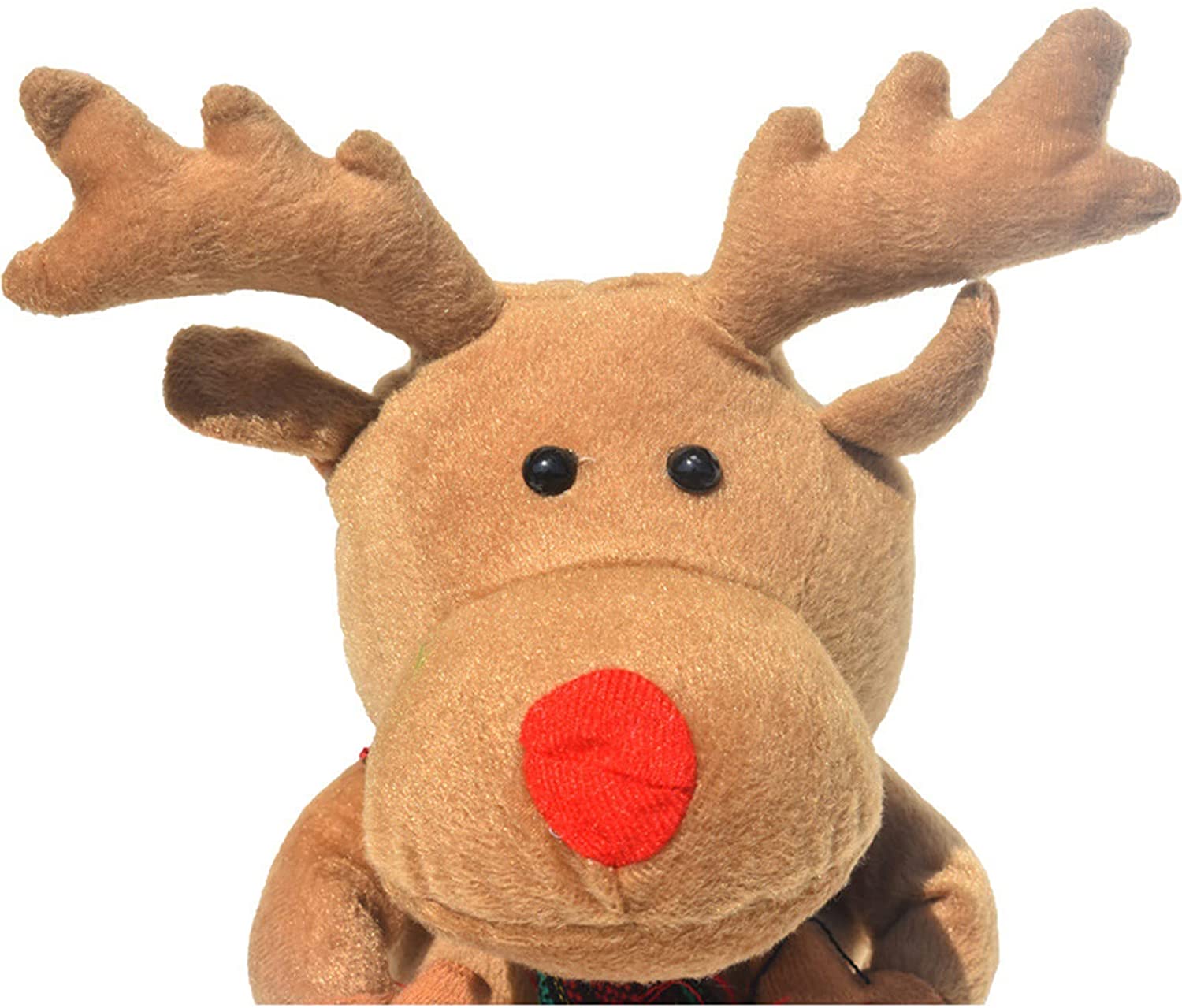 Perfect decoration: This little deer can be used as a perfect home decoration, placed anywhere you want, living room, fireplace, desk, bookshelf, or hung on the Christmas tree.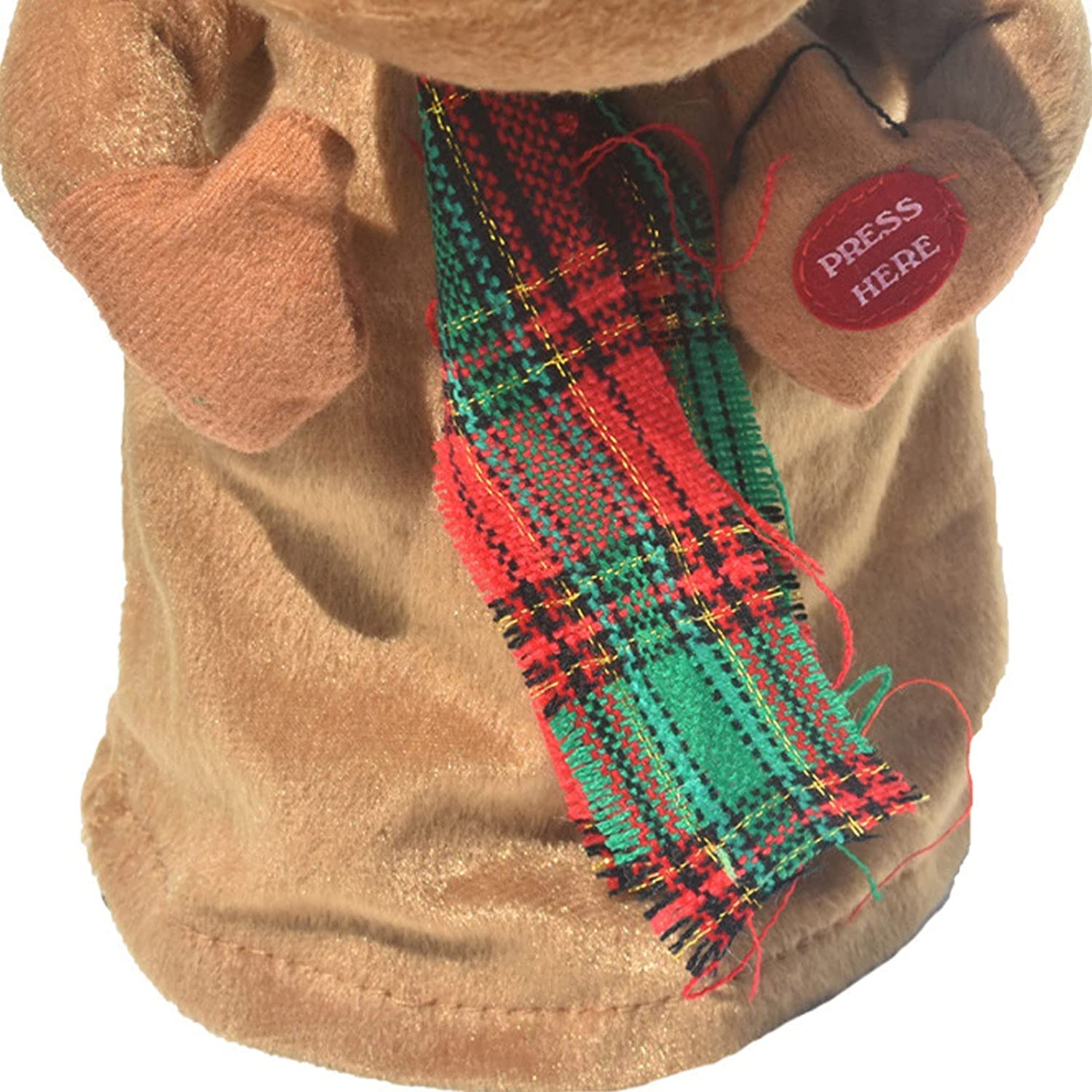 High-quality material: This reindeer toy that can walk and sing is made of 100% natural environmentally friendly materials. Parents don't need to worry. Children play with its soft materials.