PRODUCT VIDEO
INTERNATIONAL SHIPPING AVAILABLE
Retro Nintendo

- Retro Stick 2.1 - Extreme Mini Game Box

ALL OF YOUR FAVORITE OLD SCHOOL 8 BIT NINTENDO NES RETRO CLASSIC VIDEO GAMES...IN YOUR PALM!! Easy to carry everywhere!! Extreme Mini Game Box!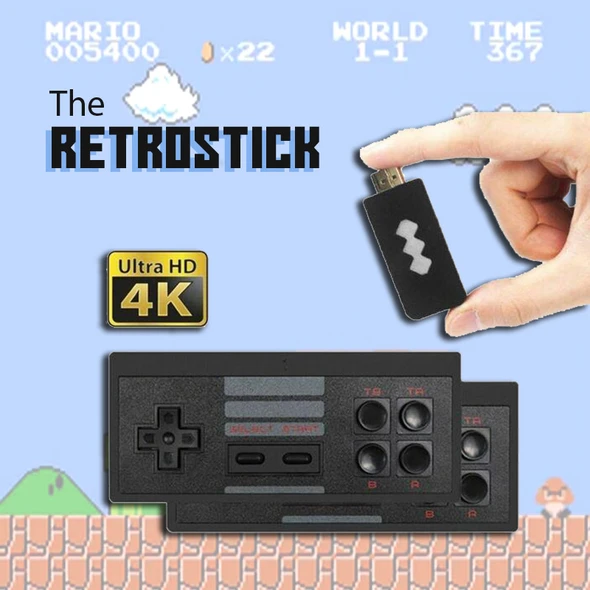 The Retro Video Game Stick comes pre-loaded with 818 Classic Nintendo Entertainment System (NES) retro games, All Nes Games!
NEW VERSION - 818 GAMES INCLUDED!!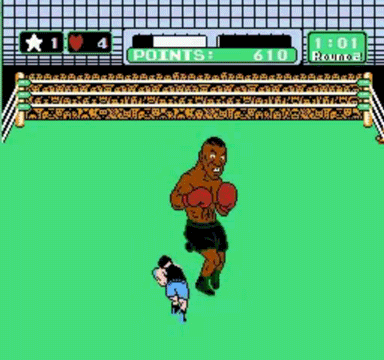 Play a huge selection of your favorite 8-bit games from back in the days. This console will inject nostalgic memories instantly and provide you with endless hours of fun!
818 Games in an easy to navigate menu – No repeat!
HDMI connectivity for Big Screen Play
2 Wireless controllers
Classic titles you spent hours playing when younger!
Easy to transport to your friends' place – great for parties!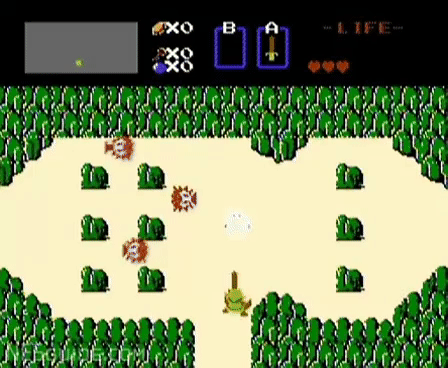 Everything is included in the box and you'll be up in running in minutes. Its small form factor takes up very little space as well! It utilized 4K HDMI connectivity to give you a crisp picture, unlike anything you've ever seen!!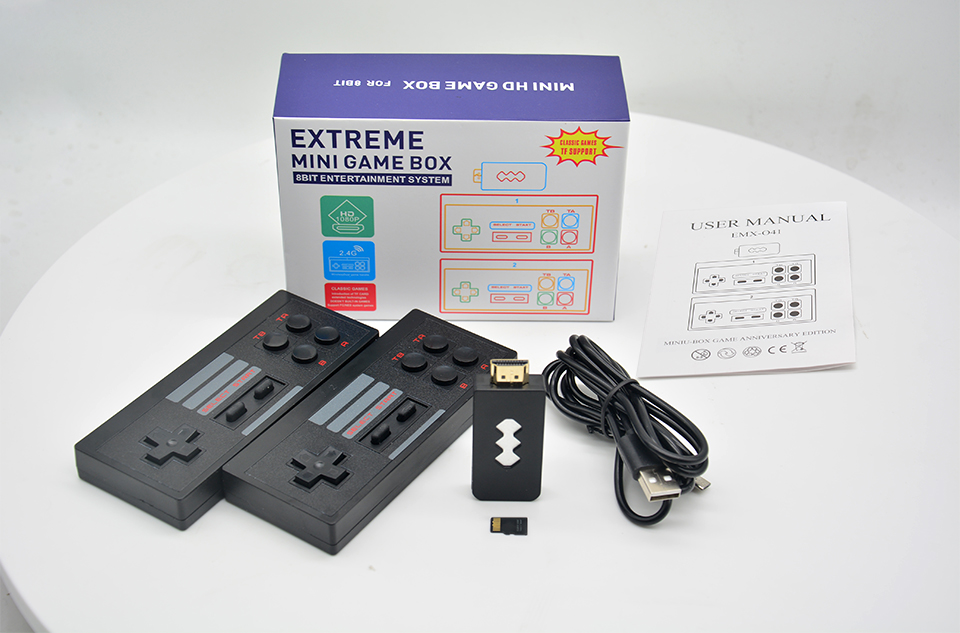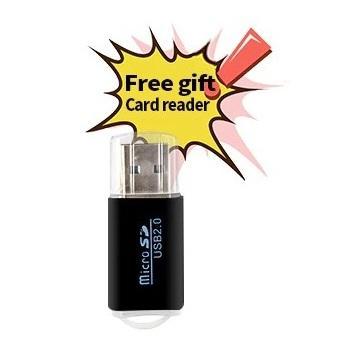 WHAT GAMES CAN I PLAY?
Play 818 games of the very best NES Retro Classic Video Games, you won't be disappointed!
REMEMBER THESE GAMES?
ZELDA 1 AND 2
TECMO BOWL
PUNCH OUT!
SUPER MARIO BROS 1, 2, 3
NINJA TURTLES 1, 2, 3
STREET FIGHTER
MORTAL KOMBAT
RC PRO AM 1, 2
DOUBLE DRAGON 1, 2, 3
BLADES OF STEEL
METROID
METAL GEAR
CONTRA 1, 2, 3
CASTLEVANIA 1 AND 2
SUPER OFF-ROAD
PACMAN
EXCITEBIKE
MEGAMAN 1-6
NINJA GAIDEN 1, 2, 3
AND MANY MANY MORE…
818 GAMES INCLUDED - CLICK HERE FOR FULL GAME LIST
The Classic Mini NES Retro Video Game 4K HDMI Stick Console is designed with two controllers for multiplayer action. Just plug it in and play. Choose games from the menu, create save points, and more. The system comes bundled with two Classic Controllers, 818 NES Retro Video games, TF SD card, and charging cable.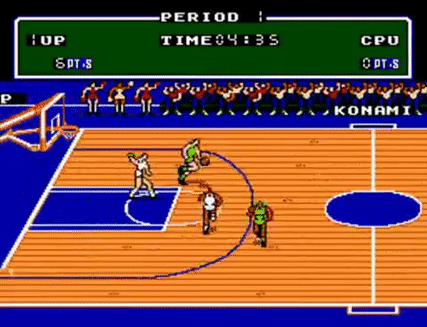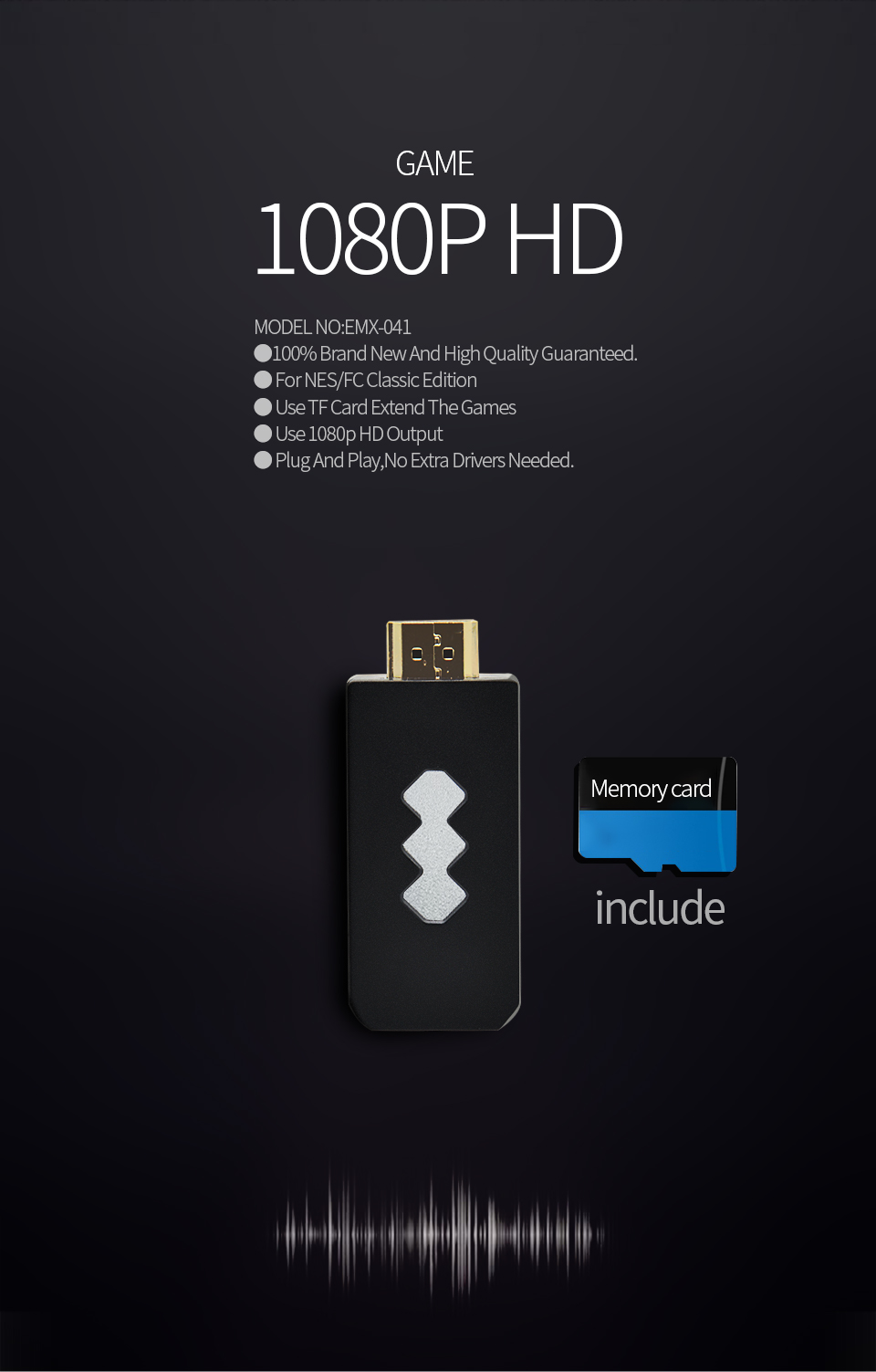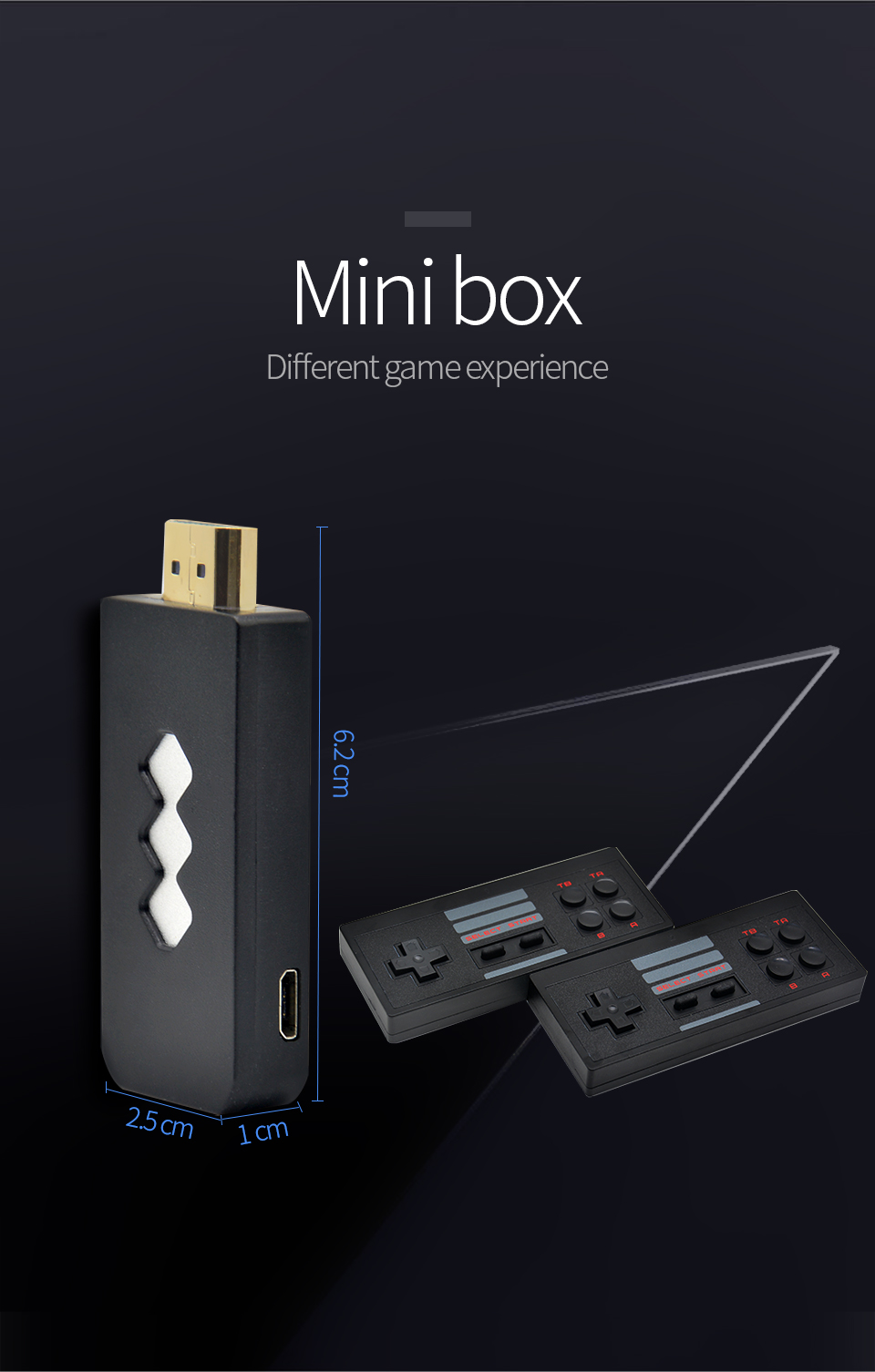 What's in the Box?
1 x Classic Mini NES Retro Video Game 4K HDMI Stick Console built-in 818 games included. (2.4G wireless game dongle).
2 x Classic Retro Wireless game controllers.