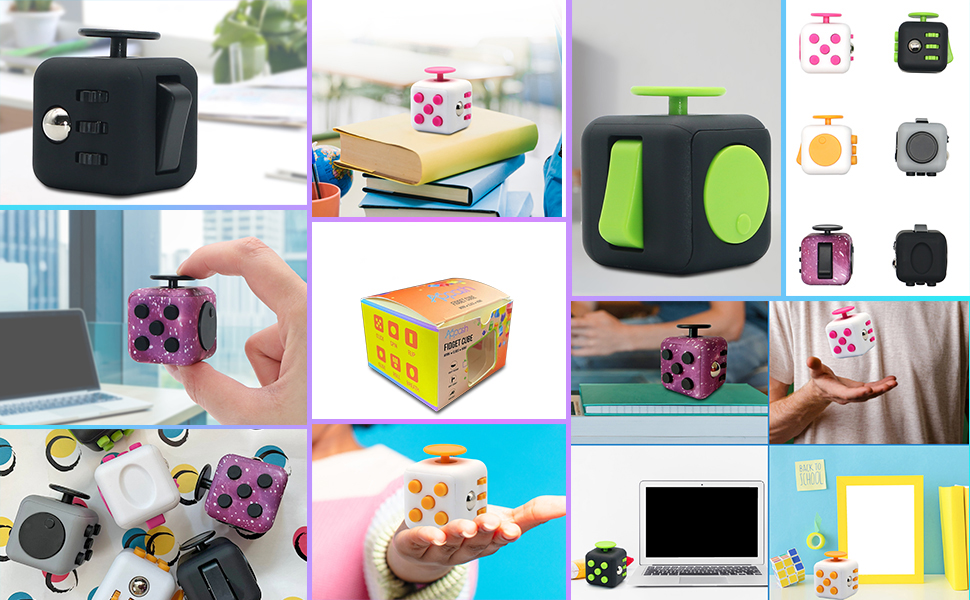 Easy Use:
Great for Adults and Children of all ages. Relieving toy that works great in reducing Stress, Anxiety & Pressure.
(Particularly if you're trying to quit habits like nail biting, smoking etc..). Specially designed for those who can not keep their fingers still.
Light Weight/Portable:

Made with high quality ABS plastic, fidget cubes are small in size, light in weight, easily portable.

You can carry light weight cube easily during travel and use at times when you feel boring.

They are used to improve focus and concentration on your work.

Approximate Dimensions:

Fidget Cube: 1.65IN*1.65IN*1.65IN (4.2CM*4.2CM*4.2CM)

Package: 2.3IN*2.3IN*1.73IN (5.85CM*5.85CM*4.4CM)

Gift Idea:

Fidget cube is great gift gift choice for any occasion like Birthday, Mother's Day, Father's Day, Holiday or any other day/event.

Great For ADD & ADHD Sufferers in relieving stress and anxiety.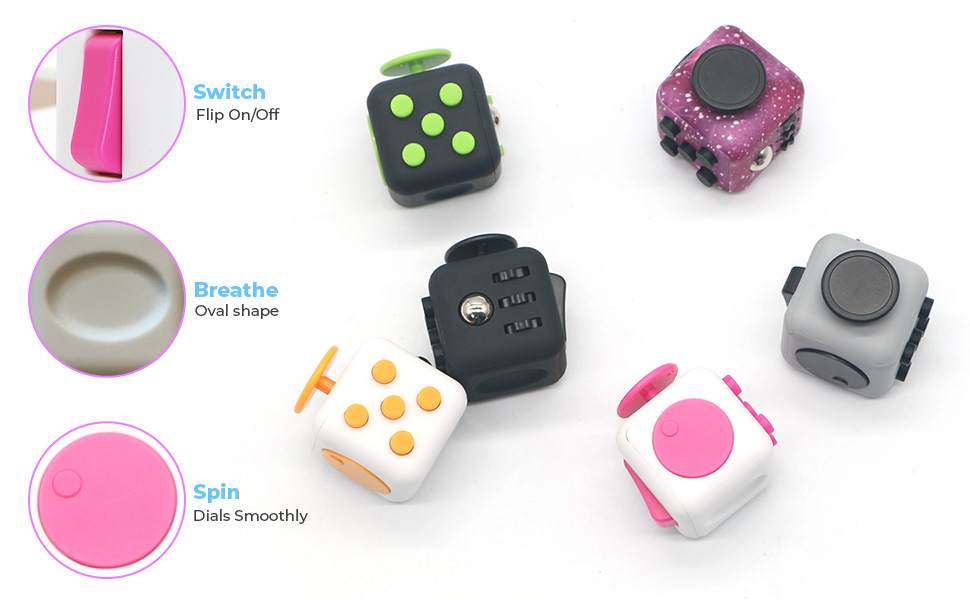 Features:
6 sides of cube with 6 different features.
*Flip* Switch button moves back and forth smoothly
*Breathe* Modeled like worry stones with smooth and oval shape
*Spin* Dial spins smoothly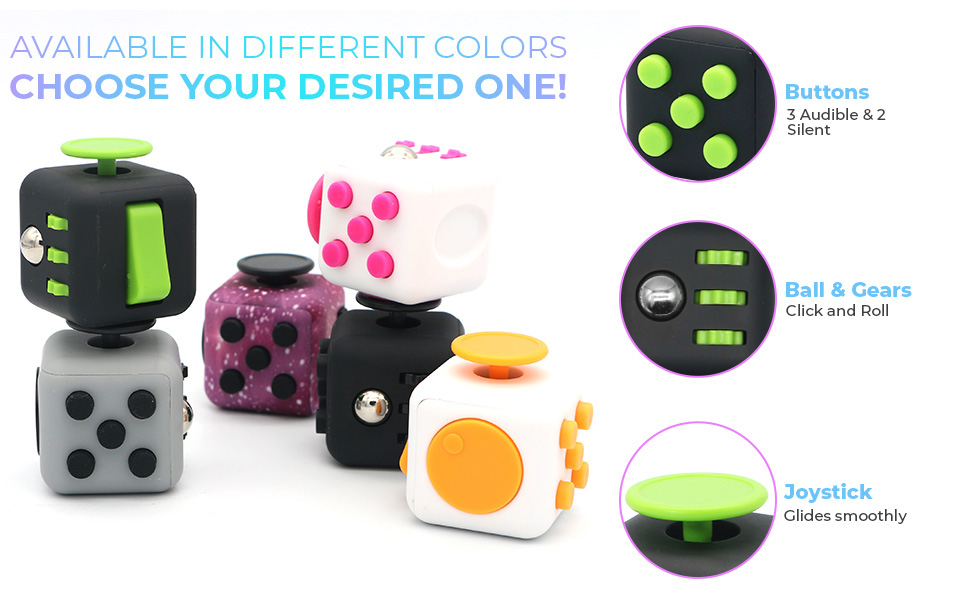 *Click* 3 Audible and 2 silent click buttons
*Roll* Ball clicks and rolls. Gears smooth and roll.
*Glide* Joystick glides smoothly

Available in different colors.
Package Includes: 1 Fidget Cube & 1 Manual