Get the kids off the screen and spend some quality time. Children & parents alike will have hours of fun cruising around with one of these Gesture Sensing All Terrain Reversible Stunt RC Cars.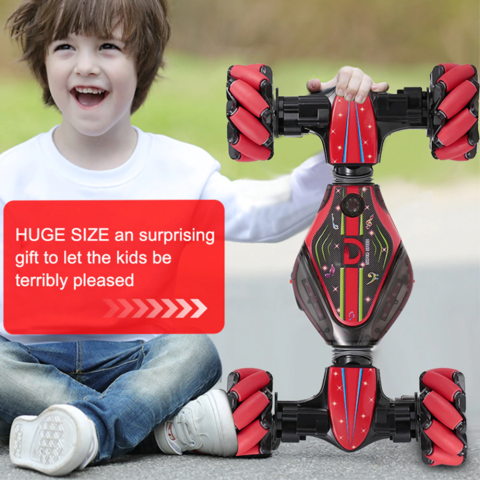 Front, rear, left or right, flip and high chassis can be freely combined during playback. 4WD driving provides better stability and off-road performance.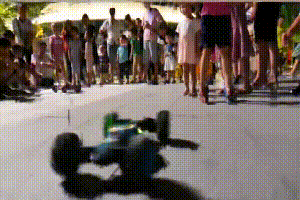 THE PERFECT GIFT! GET TWO SO THE KIDS DON'T FIGHT.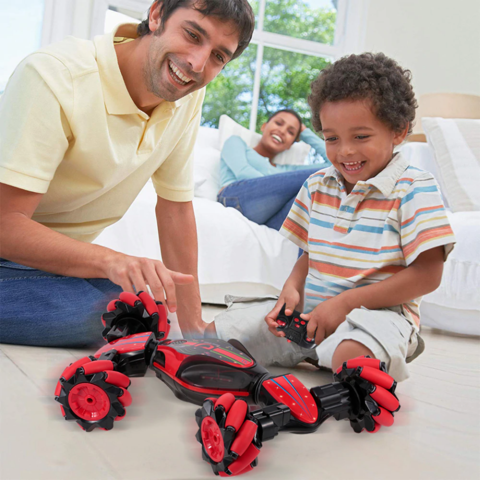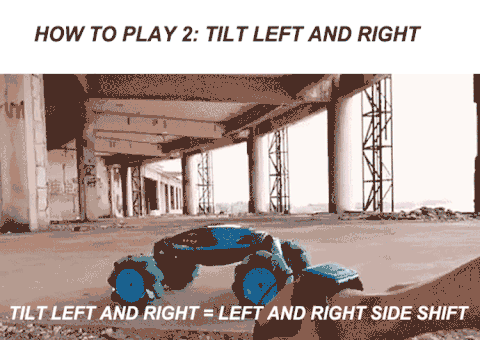 Mecanum Wheel:This omnidirectional movement is based on the principle of a central wheel with a number of axles located around the wheel that converts part of the wheel steering force to a wheel normal force.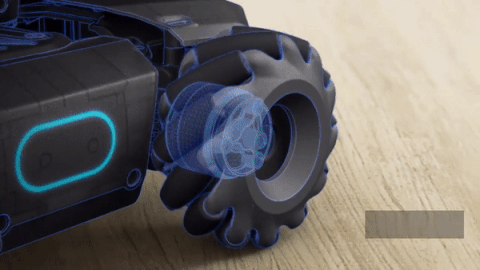 STURDY AND LONG LASTING DOES NOT BREAK EASILY.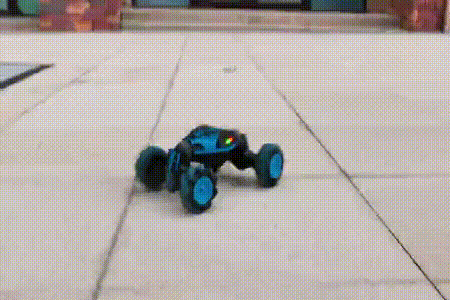 Double-sided drive design: Gesture Sensing All Terrain Reversible Stunt RC Car has a unique double-sided design, it can be flipped and driven on both sides. Even if you encounter obstacles, you can continue driving while hitting the wall and turning over. Made of metal and plastic, it has wear resistance and pressure resistance.
Anti-interference, easy to operate: 2.4 GHz radio control system has good anti-interference performance. The remote control distance is approximately 150 meters, allowing multiple cars to play without interference.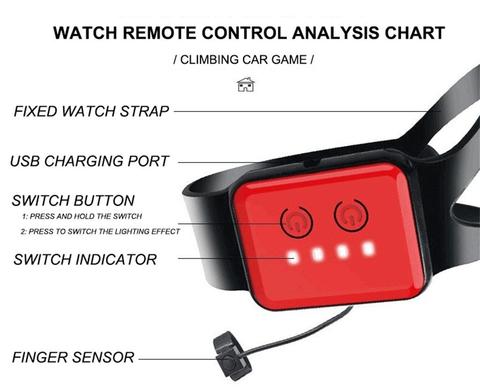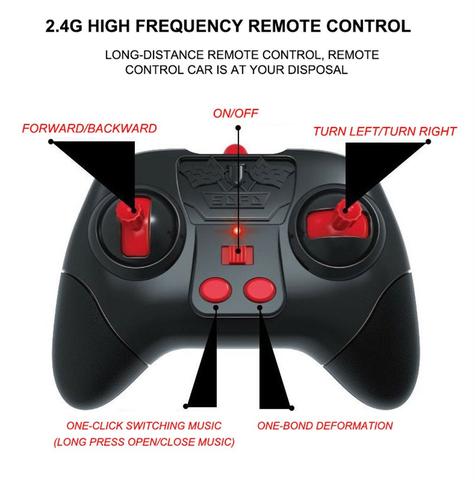 MAIN FEATURES:
DOUBLE SIDE CAR : Unique double-sides driving design, super strong anti-collision structure, roll over and drive by both sides easily. Keep driving and climbing even if encounter obstacles. Features of climbing, twisting, moving forward and backward, automatic demonstration 360 ° rotation, four driving force, night light, music, gesture sensing remote control, drift.

PERFECT TIRES DESIGN : Anti-slip hollow tire with good shockproof effect. The surface of the tire has deep embossing that increases friction and provides a strong grip, allowing it to make cool stunts at will. 4 wheels drive and transformable body makes the car more flexible and provides strong power torque to move on any terrain easily and stably.

DURABLE & SHOCKPROOF: Anti-collision car body and TPR wear-resistant tires will make the stunt cars durable and shockproof. Providing incredible stability and consistent reliability during operation. Effortlessly run on sand, concrete road, mud, grassland, and rock, etc.

ONE-KEY TRANSFORM: Just change your gesture or one click on the transformation button on the remote controller, the racing vehicle toy car will change into an off-road vehicle from a flat-shape. Provide you the realistic racing and off-road game experience.

SMART REMOTE CONTROLLING: The remote control adopts 2.4GHz technology, which is quite sensitive and responsive. It includes a 7.4V 1400mAh battery pack, large capacity. Enables you to fully enjoy every thrilling driving moment.

GREAT GIFT IDEAS: The cool action provides a wonderful operating experience and visual effects. Creative gift for kids, Halloween, Christmas, Children's Day gift or stress relief toy.

INCREDIBLE LIGHT & SOUND EFFECTS: Mesmerizing climbing toy car with dazzling shocking light and music, twisting the tiger whistle, give you the experience of real car sound.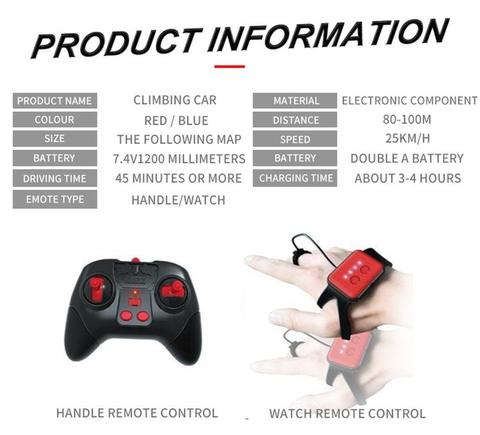 PACKAGE INCLUDES:
1 x Gesture Sensing All Terrain Reversible Stunt RC Car

1 x Gesture glove

1 x Remote Control

1 x USB Charger

1 x Long Lasting 1400mAh Rechargeable Battery