This is a very impressive and interesting decoration tableware.
It's perfect Halloween gift for you, your family and friends.
Have a big surprise to them during a meal.
Andre Lassen's Skeletal Cutlery Makes Eating Breakfast Badass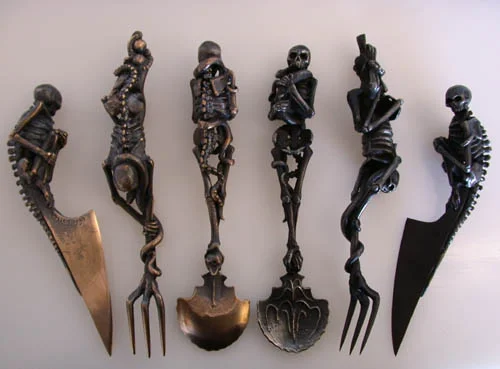 I am willing to wager that when the devil sets his table, he uses André Lassen's Skeletal Cutlery. Lassen is a Dutch artist who specializes in making all sorts of macabre and badass weapons, furniture and jewelry pieces.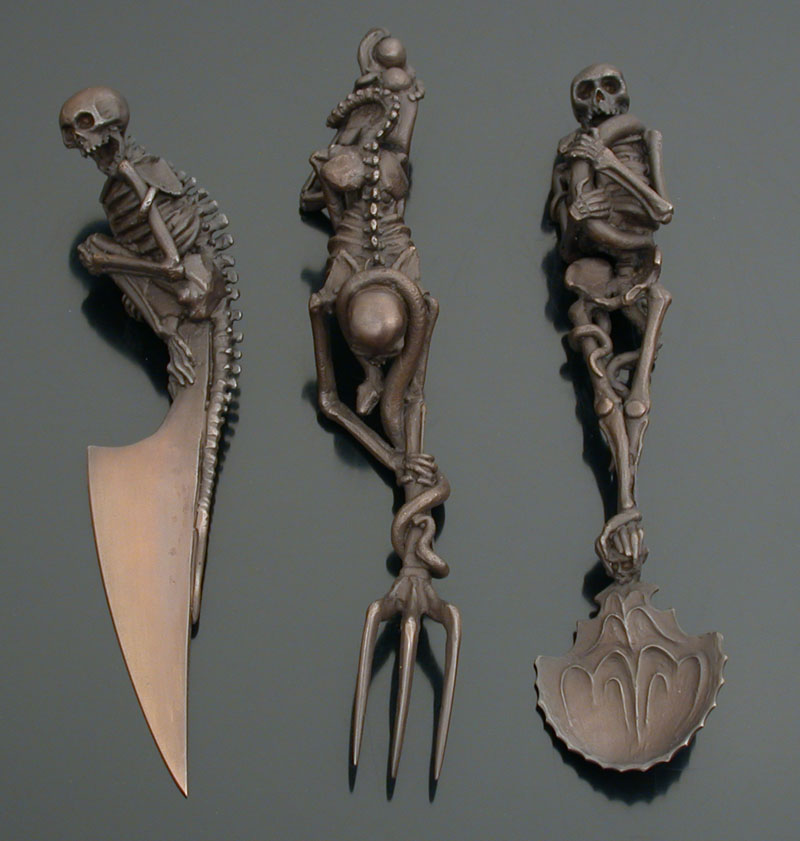 Despite the inherent creepiness of a fork and spoon modeled after human remains, I do have to admit that the Skeletal Cutlery set is incredibly edgy. Lassen has completely redesigned forks, knives and spoons for the better. Each of these pieces look like they could be used to fight off hungry demons or siblings, whichever
you happen to come across first.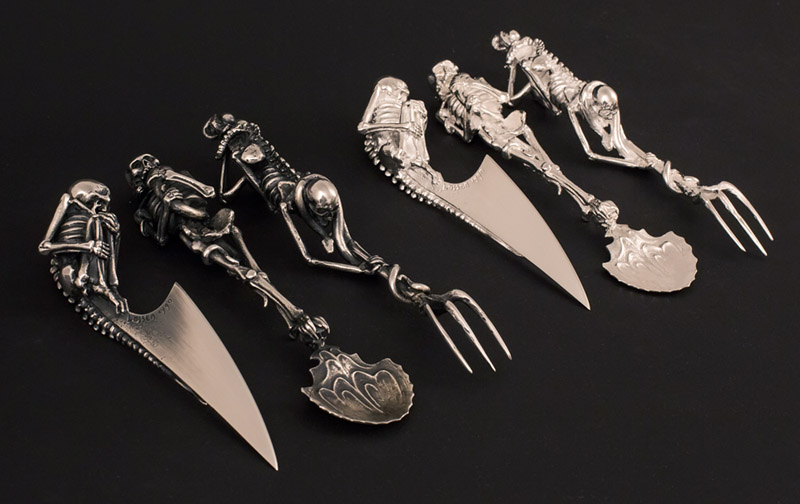 Have yourself a morbid meal with this Skeleton Handle Silverware. I think I used these once when I was invited to dinner by the Addams Family. Just FYI, they really are creepy and kooky and altogether ooky. You can buy a skeleton handle spoon, fork or a knife.
You can also get the whole set of 3. You MUST have these in time for Halloween. They are really going to slay your guests.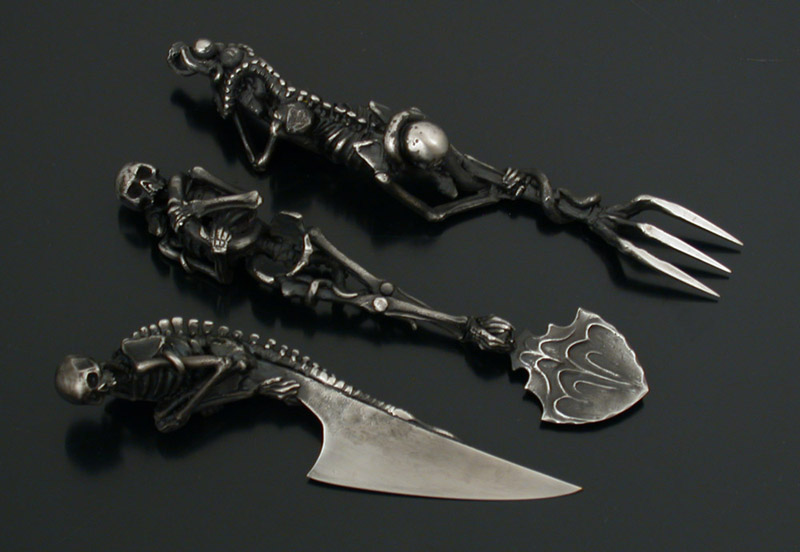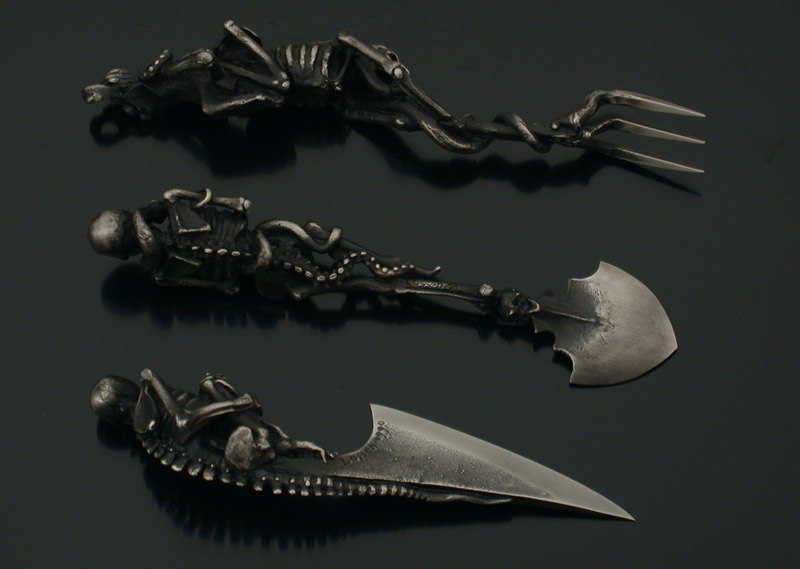 The package includes
1*fork
1*knife
1*spoon
Color
Black&Sliver&Gold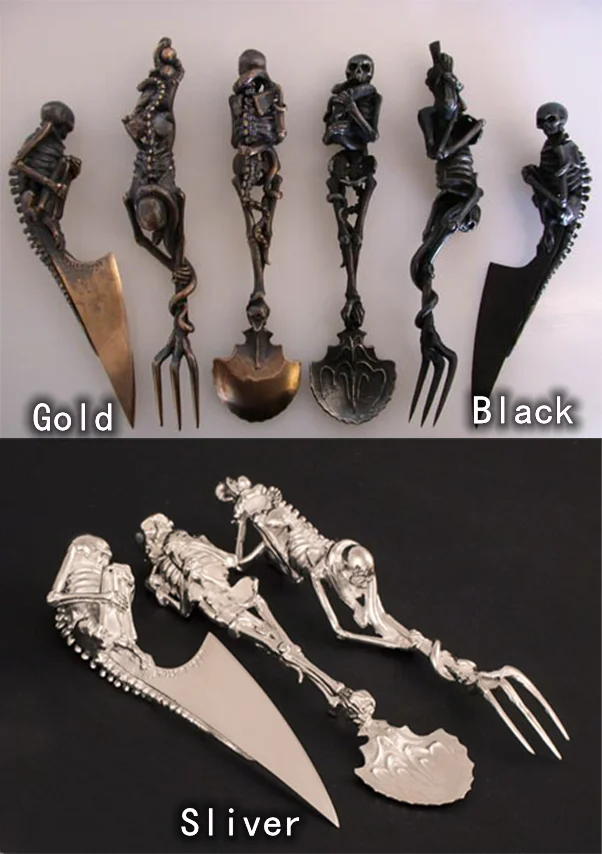 Size
15*5cm