This little toy car is built to take a beating!
The High-Impact Remote Control Stunt Car is a fun toy that any kid (or adult) will love to have.
The car is built for children who love car toys. It rotates and tumble in 360-degree flips, and has LED headlights, with 4-wheel-drive.
It's designed for off-road racing, for an outdoor, and indoor ride.
The High-Impact Remote Control Stunt Car is a perfect gift for a child.
This fantastic RC car can go frontward, backward, side to side, double side tipping bucket, double-side roll, 360-degree complete flip overs, and jumping.
The big wheels allow you to go over everywhere, easily roll through the sand, grass, rocks & bricks!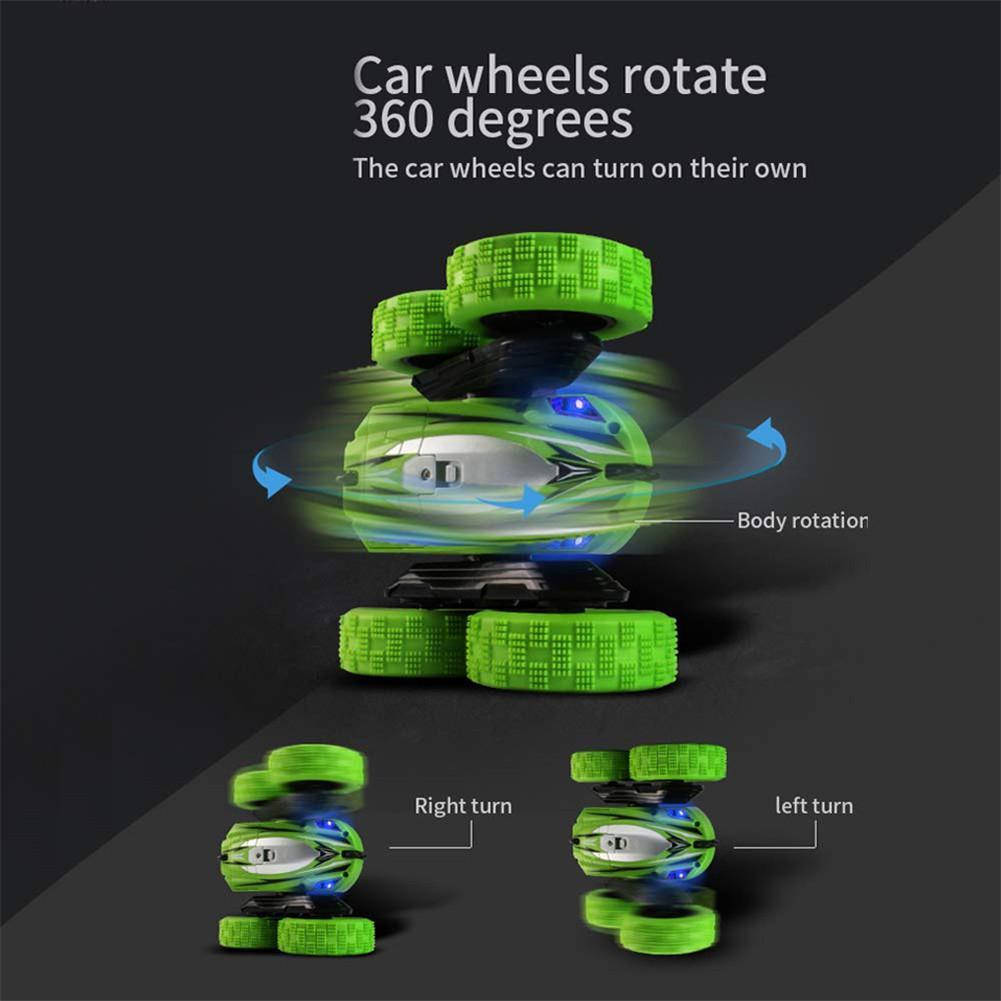 Premium rubber tires allow the car to be controlled easily while its internal coil springs are elastic, giving the car a smooth run. The Off-road Racing Car can perform so many cool stunts.
The car can move in all directions, can do extreme 360-degree tumbling spins and can also flip on both sides using its controller.
The racing car body is built with soft but strong plastic allowing it to handle all kinds of collisions.
A perfect gift for a child
✓ Equipped with 2.4GHz remote transmitter
✓ Anti-jamming capability, which enables multiple cars to race together at the same time
✓ Remote control distance is 20 meters
✓ Strong control system
✓ High speed
✓ The 4 independent wheels provide better traction providing better flexibility and high-speed performance
✓ Maximum speed is 7 km/h is able to perform quick turning and rotating actions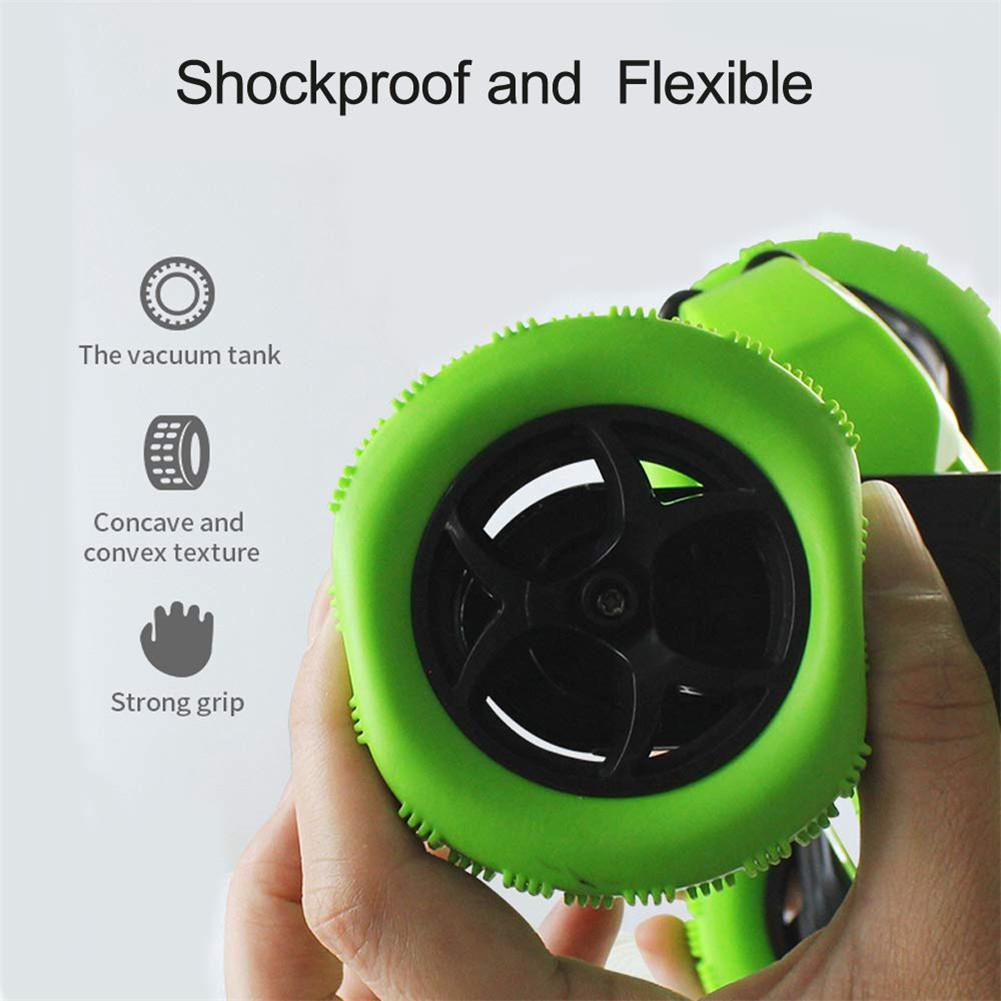 Specifications:
✓ Material: ABS & Electronics
✓ Weight: will fit 29 to 49-inch waists
✓ Size: 6.3in x 6.1in x 2.8in
✓ Power: 4.8V Lithium Battery (Included)
Included:
— 1 X High-Impact RC Stunt Car
— 1 X Remote Control
— 1 X USB Charging Cable
— 1 X Lithium Battery
— 1 X User Manual