Conventional Drink Method
--- Put the ice hockey puck into a cup with a drink, the full ice hockey puck will instantly bring you a cold experience,
Fill drink into this ice ball maker kettle which with iced balls, shake it for a few seconds, then pour it into the cup, you will find the drink is just like it taken out of from the refrigerator .
2 in 1 Portable Ice Ball Kettle

Using Detail
--Our ice cube kettle is 100% water tight and the closed container prevents odor absorption in the freezer.

Step 1

Pure water or beverage to the position of water injection line, then pinch the body tightly, squeeze the excess air out and screw the lid on tightly.

Step 2

Put in the refrigerator (-18℃)and stay for 4-8 hours until freezing.

Step 3

Take it out from refrigerator and keep under room temperature for about 1-3 mins. Screw off the lid, squeeze inward or shake.

Step 4

Pull the handles both sides to let the ice balls fall down. Then you can enjoy the ice balls in your way !
Newest 2-in-1 ice cube maker

--It's not only a ice cube trays ! also a kettle that you can drunk any drinks directly.eays to making 17 full ice balls at a time, 
convenient to use and clean, with sealed bottle cap to prevent odor . Compared with traditional ice tray, it can prevent the hockey puck from being scattered,
 supports novel 3 differents usage methods, BPA-free, you can enjoy the coolness at home anytime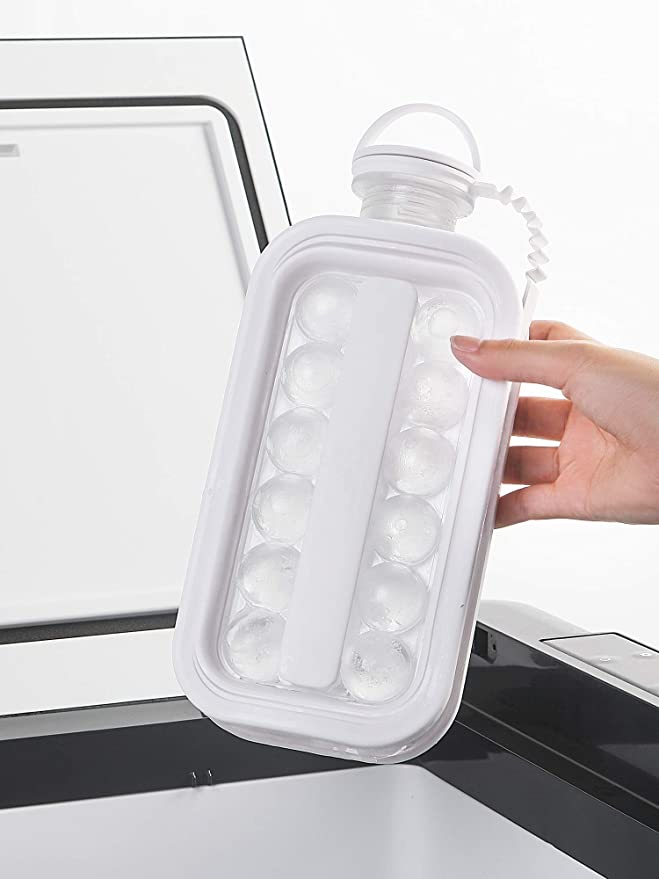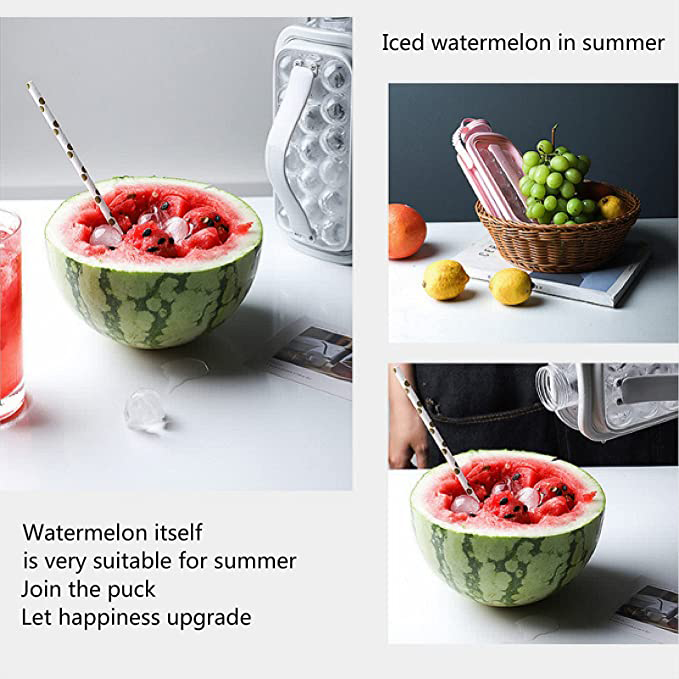 Product information
--Product Dimensions:28*12.5*7CM / 11*4.7*2.7 inches
--Item Weight:450g
--Material:plastic