Feature
It can be eaten without touching the ice cubes-this silicone ice tray does not need to touch the ice cubes with your hands-it will not even be eaten, and it will not absorb peculiar smells in the freezer or refrigerator.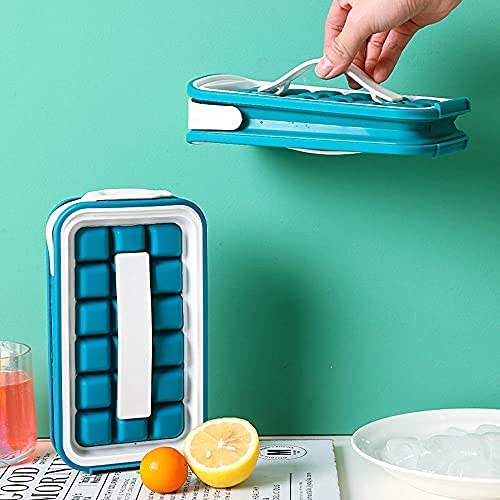 Easy to disassemble for cleaning-Disassemble the ice cube mold for easy cleaning. These silicone ice trays for freezer with lid can be easily cleaned in the dishwasher.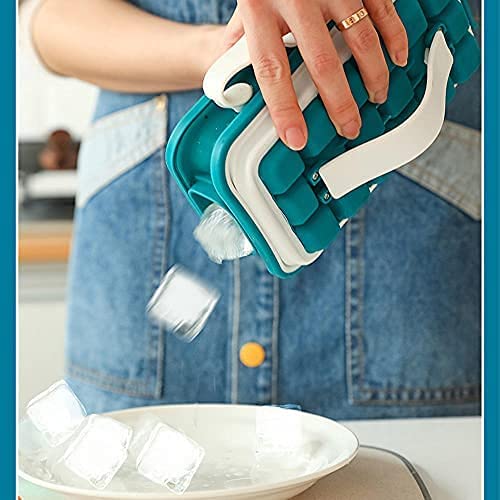 Innovative and revolutionary design-our freezer tray is easy to use. Just fill it up like a water bottle, put it in the refrigerator, break the ice, remove the lid, pull the strap, and easily serve the ice. A new method of making ice using silicone freezer trays.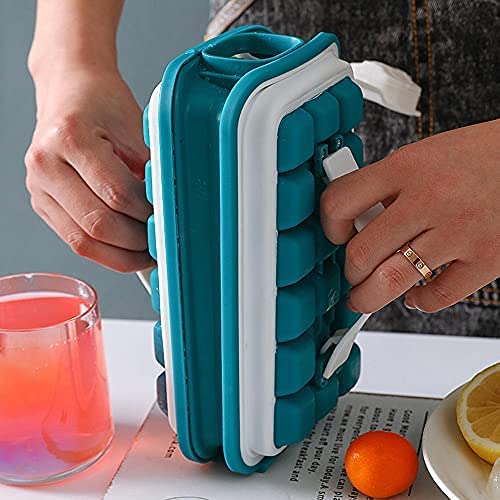 Stackable in the refrigerator-Our freezer ice cube trays are specially designed for stacking and space optimization. Purchase a few of these ice cube trays to ensure that your cocktail, coffee or whiskey will never run out of ice cubes.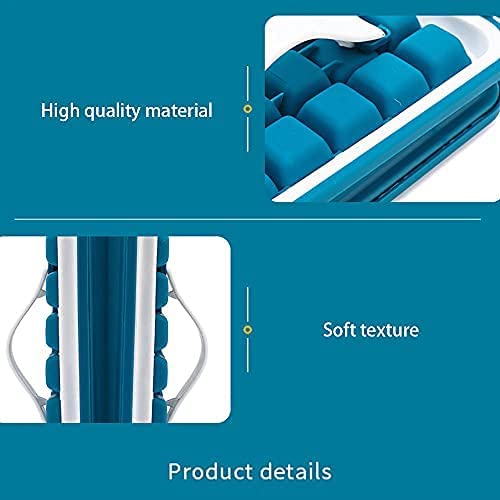 Carry! -Enjoy clean, fresh ice cubes as needed. This ice cube tray with storage box can limit melting. It is perfect for picnics, outings and road trips. It is also very suitable for RV life and camping. You can also use this covered ice tray while relaxing on the terrace or in the garden.
Product Information

Material:TPR+Silicone+PP
Weight: 9.2 ounces
Size:2.2 x 5.12x 8.58 inches
Color: Blue/Green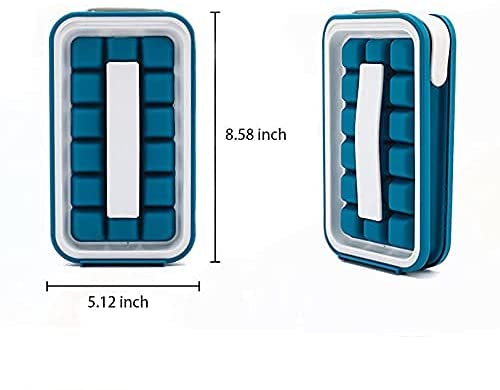 Package Include: A Icebreaker Pop