Product Description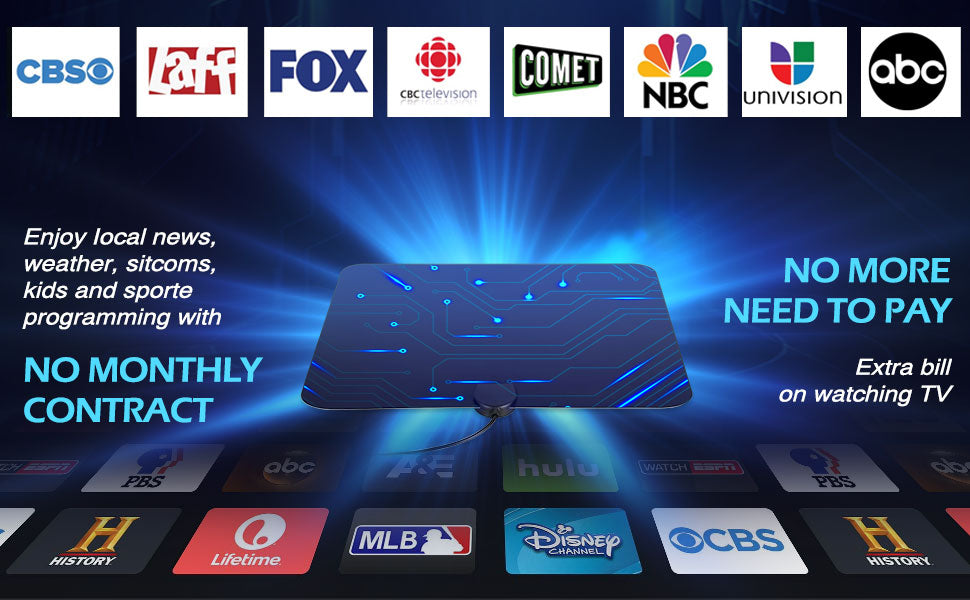 With Our 2021 TV antenna no more need to pay a HUGE bill on TV. Our HD antenna can receive FULL HD Channels like ABC,
CBS, NBC, PBC, Fox and SO MUCH MORE. With amplified tv antenna start to access all of the news, sitcoms, kids and sports programs.
Our new TV amplifier includes the most advanced Smart IC Chip resulting in a clearer picture with low noise,
enabling more free TV programming with enhanced gain and range.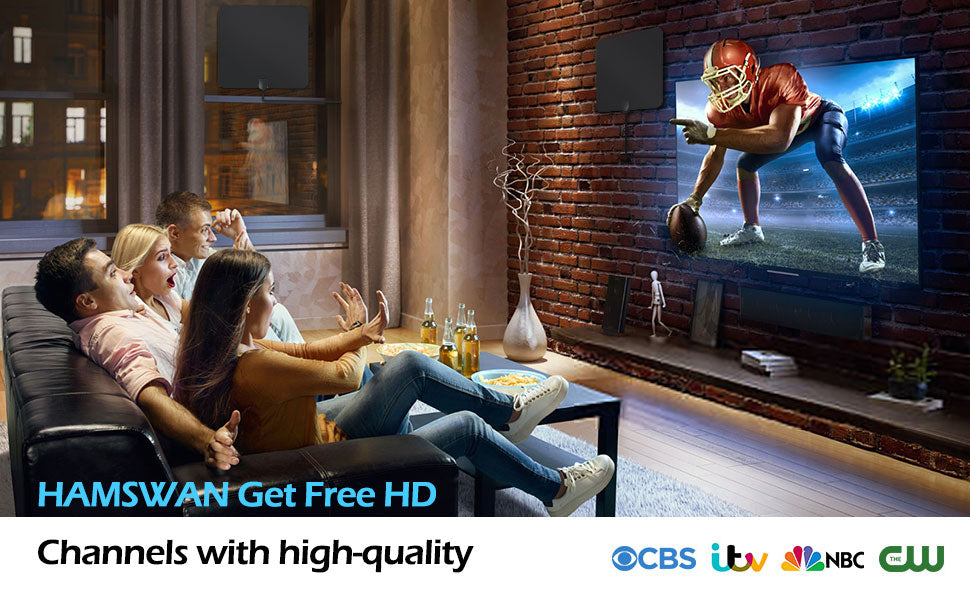 The indoor HDTV antenna can reach up to 200 miles and can be placed almost anywhere in your Home. Digital antenna constantly scans
for new channels as they're made available for broadcast. Hang the indoor antenna on a window or wall, or better position where
owns better reception of your House.

18FT premium coaxial cable makes it easier for you to get the best reception and suits all your needs.
Also , it could remove signal interference, brings superior HD RECEPTION and powerful signal reliability.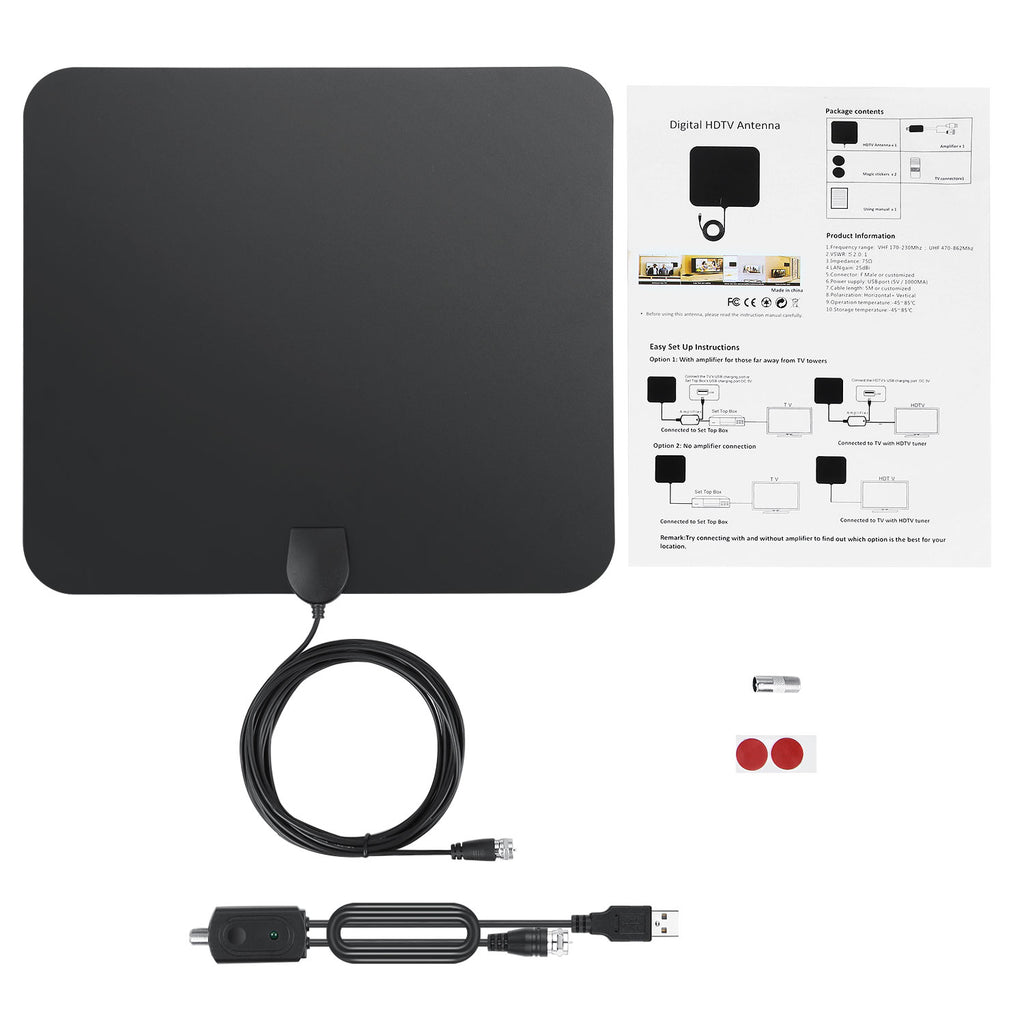 With high sensitivity strong signal amplifier, can not only transmit HD signal, but also filter out high frequency interference signal,
ensuring that the signal transmission is stable. If the signal is not satisfying or only a few channels are available,
try connecting or removing the amplifier.

HAMSWAN Digital Indoor TV Antenna is specially designed for receiving digital over-the-air (OTA) TV broadcasts
from local television stations and can pull in all of your local news, weather, sitcom, kids and sports programming, e
njoy crystal clear HDTV shows,720p,1080i,1080p|ATSC available. Cut monthly cable and get access to local news, weather,
sitcoms, sports and educational programs etc, lets you enjoy over-the-air networks in your area.

The HDTV antenna can receive include CBS HD、FOX HD、NBC、HSN、Me-TV、UNVISION、PBS、ESPN、The CW、Comet TV、QVC 、
Nickelodeon、Grit、World Channel、ion TV、bounce tv、GetTV、PBS Kids、TELEMUNDO、 the weather channels and SO MUCH MORE.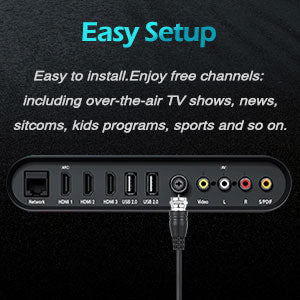 Watch over 500,000 movies and TV episodes come to life in vibrant colors and detailed contrast
through Our indoor HD Antenna connected directly to your TV. Including local news, weather forecast
and sitcoms, kids and sports programs, etc. Enjoy stunning HD streaming and HDR at up to
65 fps for more vivid, true-to-life color and superior clarity.