Excellent Improvements
Several bottom sinks keep the spatula separated from oil and sauce to catches any drips. Higher edge to hold larger pot lid, bigger slots to fit more utensils, 
longer bottom to hold ladle. Keeps drip on the tray, keeps your counter clean.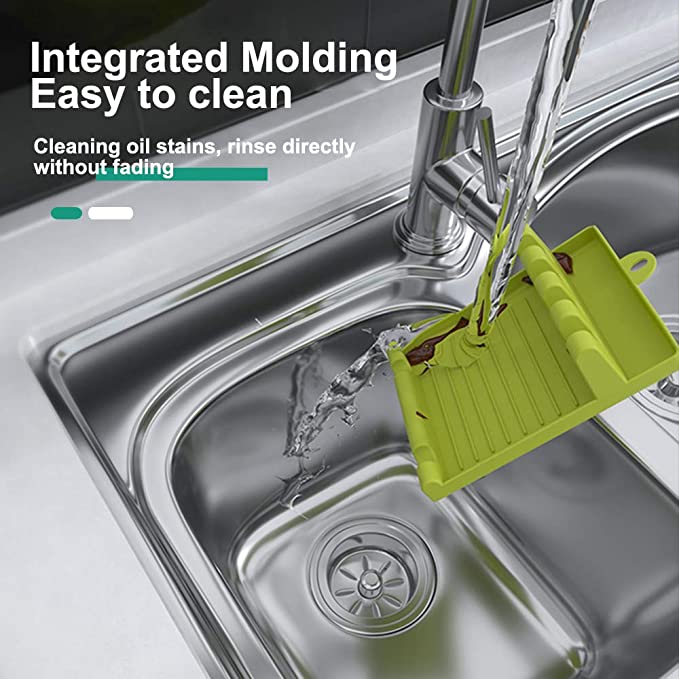 Heat-resisting
These silicone spoon holders can be placed on any countertop or stove top to support scalding hot tableware,
 you do not have to worry about the scalding hot utensils will damage it and safe in dishwasher as well.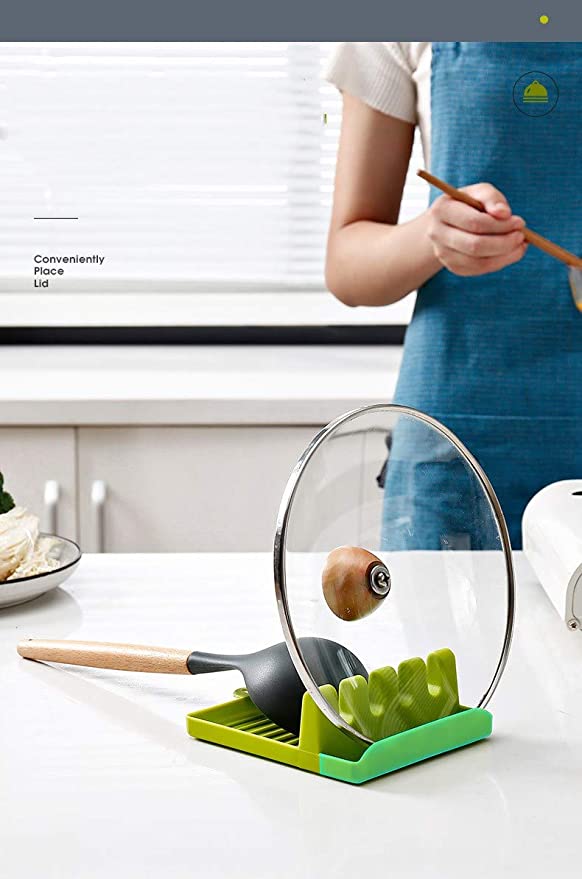 Product information
Color : White/Green
Package Dimensions :5.5x4.9x 1.7inches
parking : 2 pcs / Order