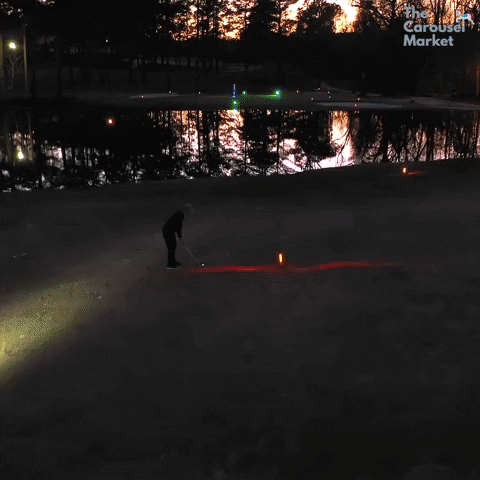 Have you ever wanted to play golf at night? The bright glow of these golf balls lets you enjoy your favorite past time during evening and night hours! Kick back with friends and family and enjoy your evening game!
FEATURES AND BENEFITS
DURABLE AND REUSABLE The golf balls are made with a full compression core and a hard shell, perfect for beginner and expert play.
BEST NIGHT GOLF BALLS To activate the balls glow simply bounce the ball on a hard surface, like the cart path, and the glow will automatically be activated. The ball will shine for 8 minutes, then turn off to conserve energy.
PERFECT GIFT This one of a kind golf ball is a wonderful give for all golf lovers. Never be constrained by daylight, play through the night!
PACKAGE INCLUDE: