Our unicorn pillow plush 3d stuffed animal is the perfect gift idea and symbol of sophistication and timeless love.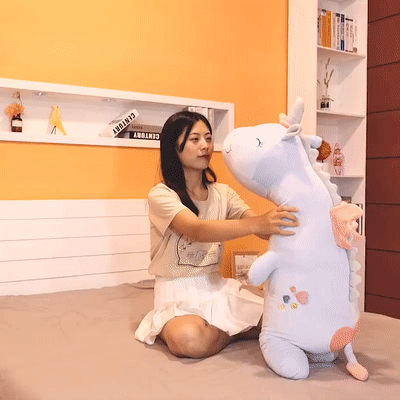 Features:
HYPER REALISTIC: The Unicorn pillow took all of the attributes of a pony's and put every last detail into the pillow to make it look as realistic and as close as possible to a real-life unicorn as we could. This includes details of the unicorn's legs, body, tail, nose, eyes, whiskers, and even its spots.

SUPER SOFT: The Unicorn pillow is made using polyester polyurethane blend cotton along with a 100% polyester cover that gives it a super stretchy, soft, and realistic seal look.
GLOWS IN THE DARK: The Light-Up Unicorn Pillow contains LED night lights that can glow in the dark, which will be a good friend to your children, accompanying them during their sleep and guarding them to have a great childhood.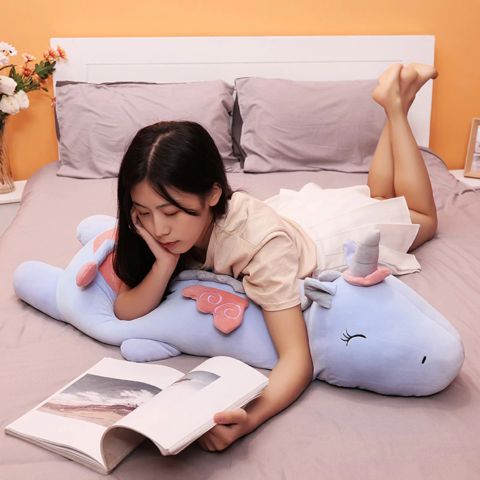 Package includes:
1 x Light Up Unicorn Pillow Plush 3D Stuffed Animal (Batteries not included)