Specially Designed for Children: The biggest advantage of the watercolor painting pad is that it can not only be painted during the day, but the paintings made with a luminous pen can also shine in the dark. The special design brings more fun to children. A painting mat specially designed for children over 3 years old. Allow 4-5 children to draw at the same time.
Safe and Convenient: Just fill the pen with clear water to paint freely. This means you don't need to worry about your child's clothes getting dirty, and you don't need to worry about unsafe paint. This is a perfect toy for children. No paint, no ink, only water!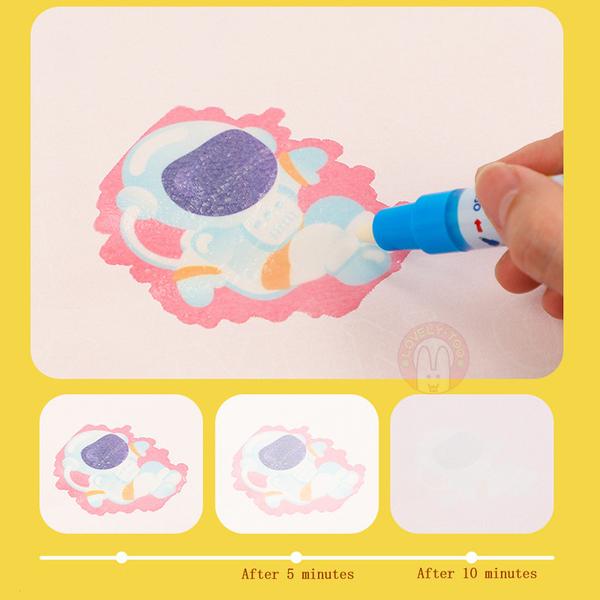 Best Gift Toys: This water doodle mat will be a popular children's educational toy. Very suitable for birthdays, children's day, Christmas, Hanukkah, Easter, summer camp activities.
High-quality Material: Our painting mats are made of high-quality polyester non-woven fabric, which is durable and reusable. Painting with water can display four different colors, which will disappear after 3-5 minutes. The back is made of waterproof material, so there is no need to worry about wetting the floor or desktop.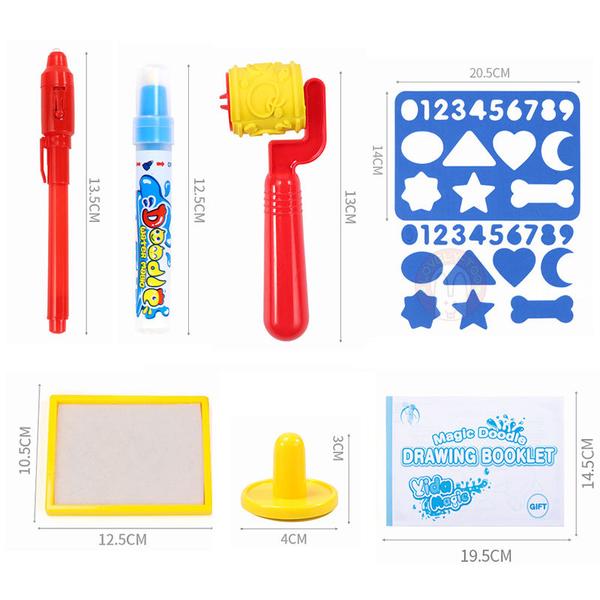 Functions: paint in clean water, luminous graffiti, reusable, can be used as a crawling mat for children. 
What You Will Get: The set contains 1*simple pen picture book, 2* luminous pens, 2* hard pens, 2* templates, 1*printing roller, 3*seal, 1*water tray. With these tools, you can learn while painting and lay the basic knowledge for children.