Ergonomic Design
The chestnut surface is smooth with non-slip handle, comfortable and practical, which will not hurt your hands when shelling nuts.
Durable and Wear-resistant: Made of zinc alloy, durable and wear-resistant, suitable for nuts with a maximum diameter of less than 5cm, such as walnuts, pecans, chestnuts, pine nuts, etc.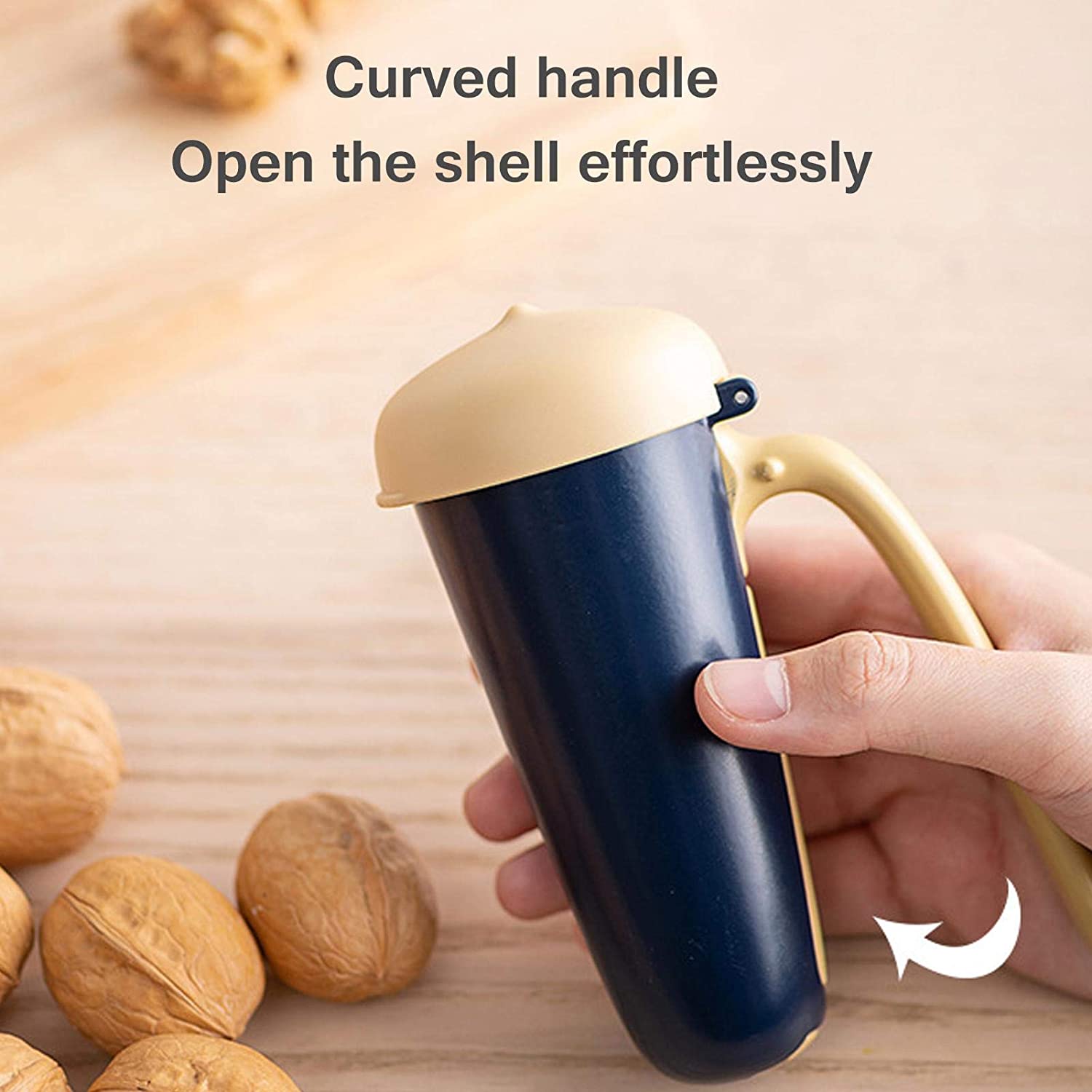 Funnel shape with lid prevents the walnut shell splash. You can easily break the shells with no spraying of nuts and shells.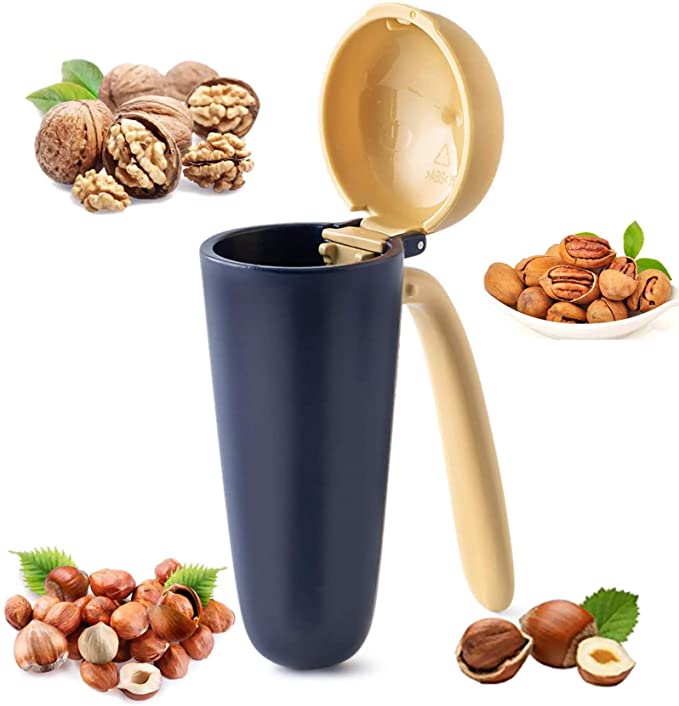 Easy to Open the Lid
--Curved handle, easy to open the lid. Utilizing the principle of leverage, the handle automatically rebounds, easily breaking the nut shell, completely suitable for girls.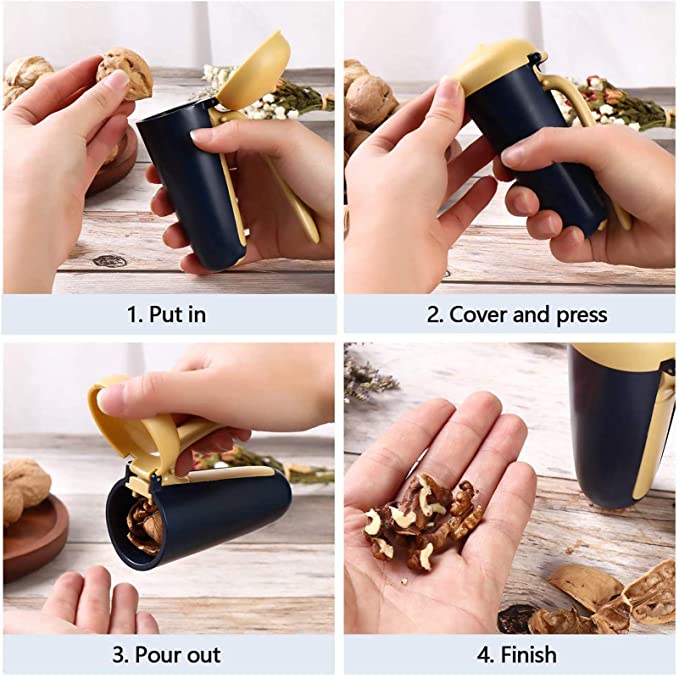 Product information
--Product Dimensions:5.12 x 3.54 x 2.28 inches
--Item Weight:220g

--Color:Bule
--Package:1x Nutcracker