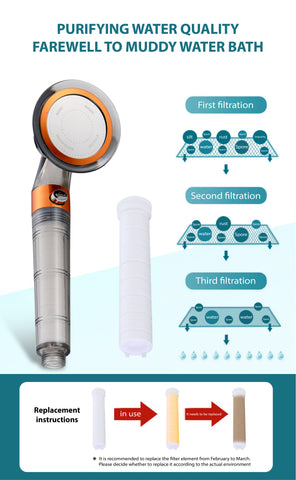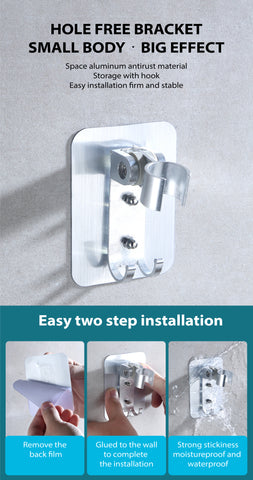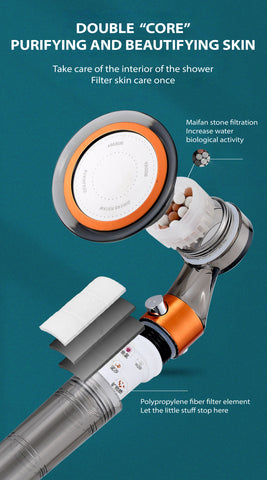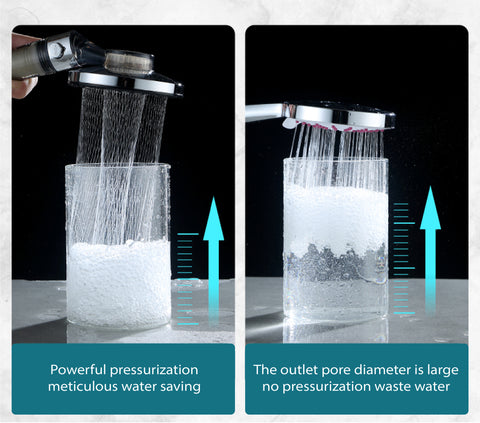 Description
1.The water flow is like a girl's slender waist. The water purifying and dechlorinating aromatherapy shower, double chip filtration, purifies and more beautiful skin, filters and skin care at the same time, bid farewell to the muddy water bath, , let your bath or washing hair easier.

2.Large water outlet aperture, intimate design, one-key water stop, et your bath or washing hair easier. 
3. High pressure shower head will provide you adequate water and comfortable shower time even if your house is the high-rise. Also provides powerful spray performance even under low water pressure.
 4.Different with common integrated shower heads, the round shower panel can be disassembled. Easy to clean the accessories to keep water flowing evenly. We promise a full refund or new replacement if you are not satisfied with our showerhead.
5. No need to call a plumber - tools-free Installation. General size G1/2 inch hose. The Shower Bracket Equipped with new adhesive patch, no drill the wall or tile, super strong structure,strong and sturdy. The shower head fits most standard shower arm and shower accessories.
Specification:
Material: Plastic
Color: Grey
Size: 25*8*7cm
Packaging: A Handheld Shower
The filter element is recommended to be replaced in 2-3 months, please decide whether to replace it according to the actual environment.