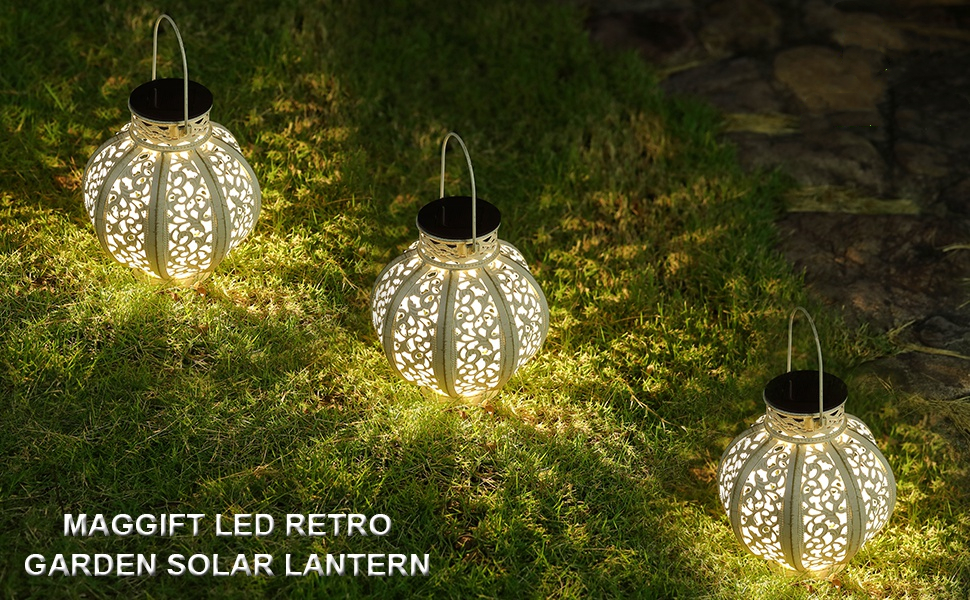 Made of iron (white finish) and plastic, it is a decorative light so the light is subtle and soft, the ambient glow fills the area with calmness and beauty, rustic looking style hanging solar lights can be as a fine landscape accessory. 2 Pack, the warm white LED is 6 lumens for added brightness. Measures: 6 x 6 x 6.7 inches. The surface of the lantern is deliberately designed as an ancient effect, NOT QUALITY DEFECT. IF YOU MIND, PLEASE DO NOT BUY.
Hanging Solar Lantern powered by solar energy, the lanterns automatically turn the lights on at dusk and off at dawn.
Can be hung on porches, trees, pergolas with the hang ring or rested on a table top, ledge.
Each lantern includes 1 AAA 400mAh NI-MH battery, when getting enough sunlight, the lantern will be turned on automatically and can last for 8 hours or more at night.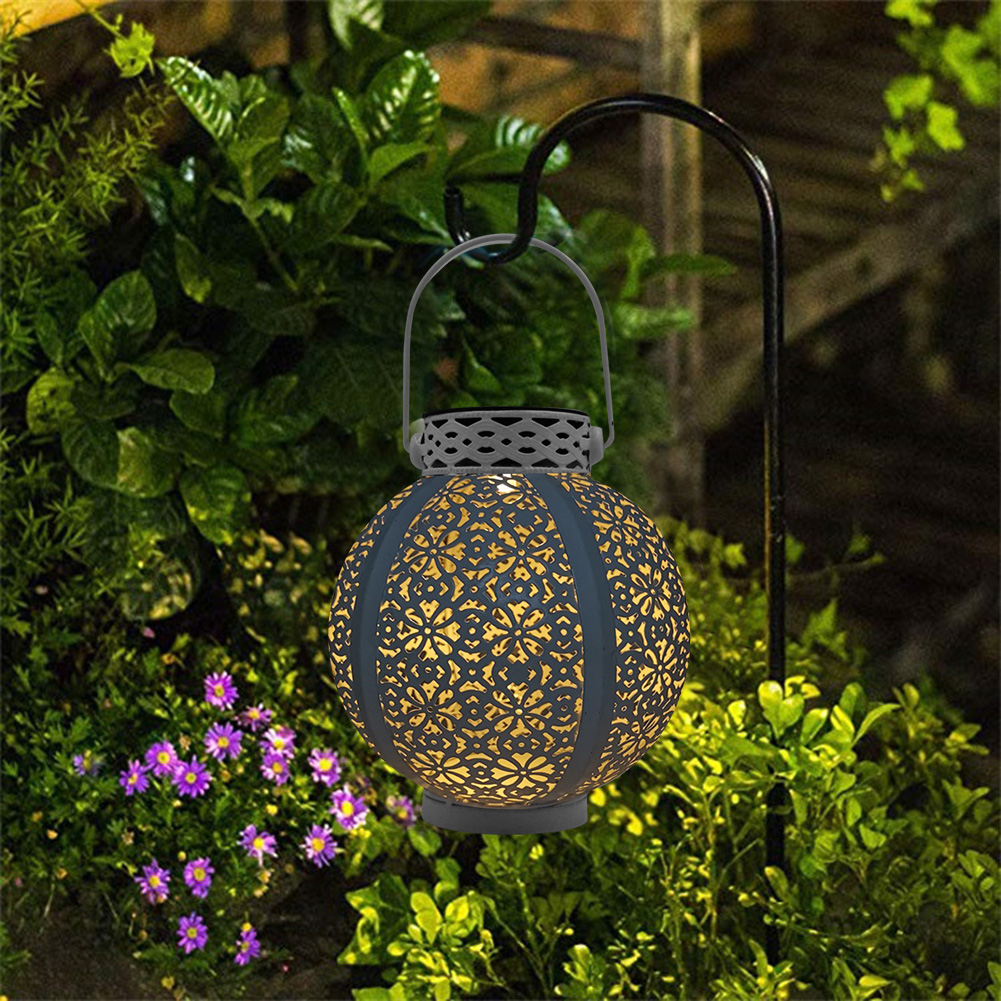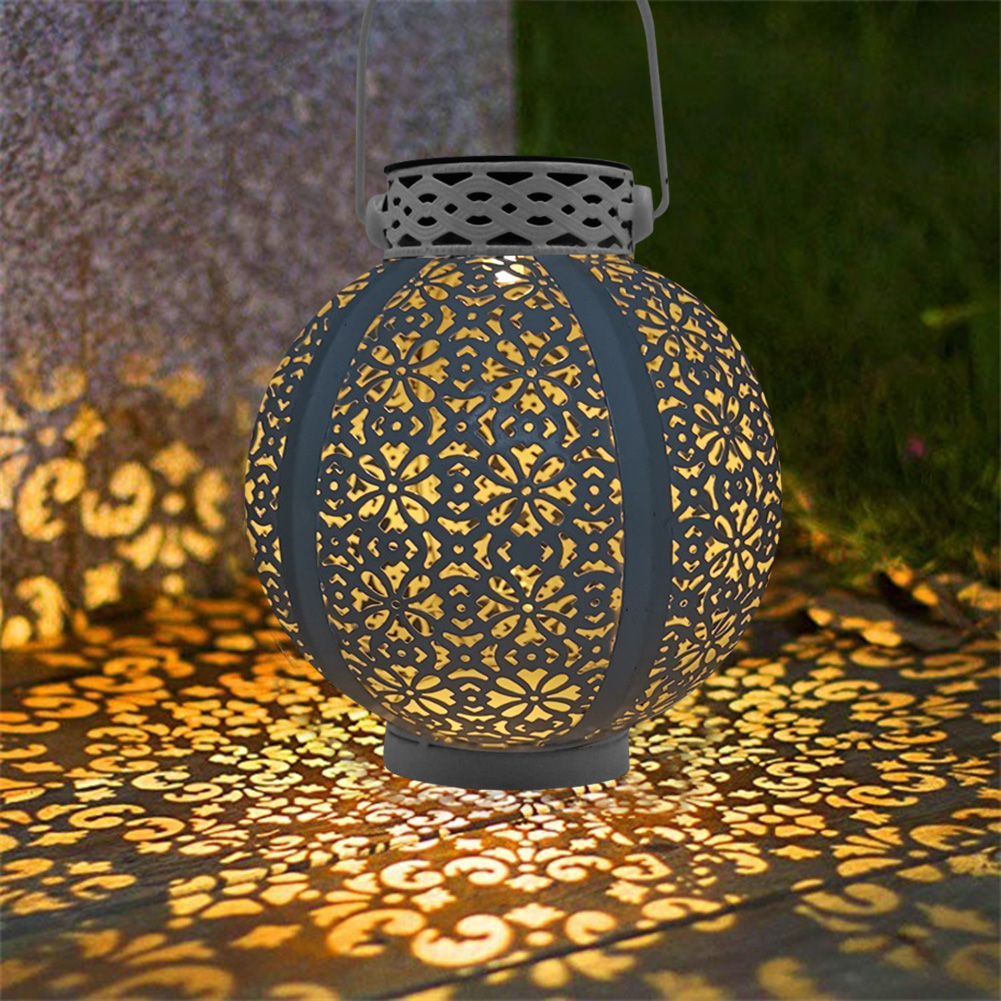 When you receive solar lights, please press ON button then place the light cover upside down at the table to keep them in the darkness to check whether the lights will light up or not.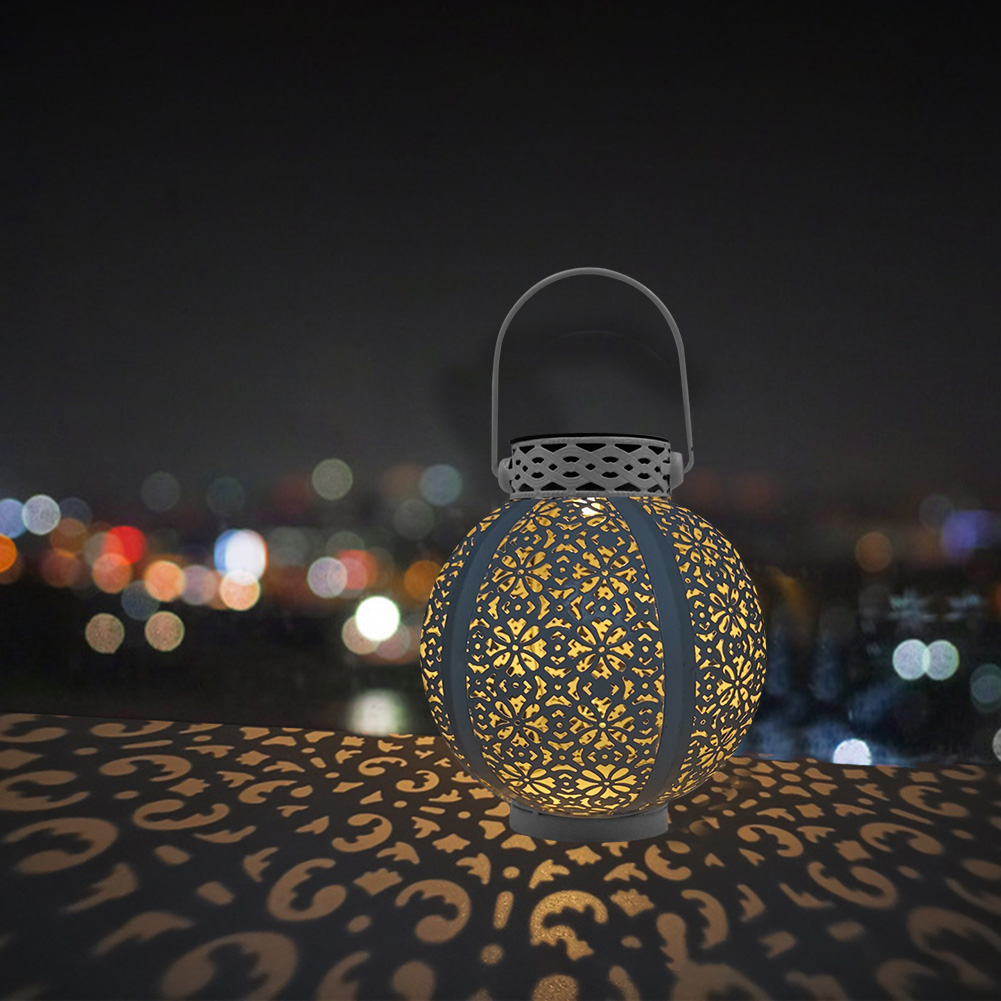 Situation 1, the light is lighting, please placed them in the sunny area (without any shadow) to absorb full direct sunlight.
Situation 2, the light is not light up, please reset the battery or allow at least 3 days and nights of charging and discharging for the battery to charge to its full capacity.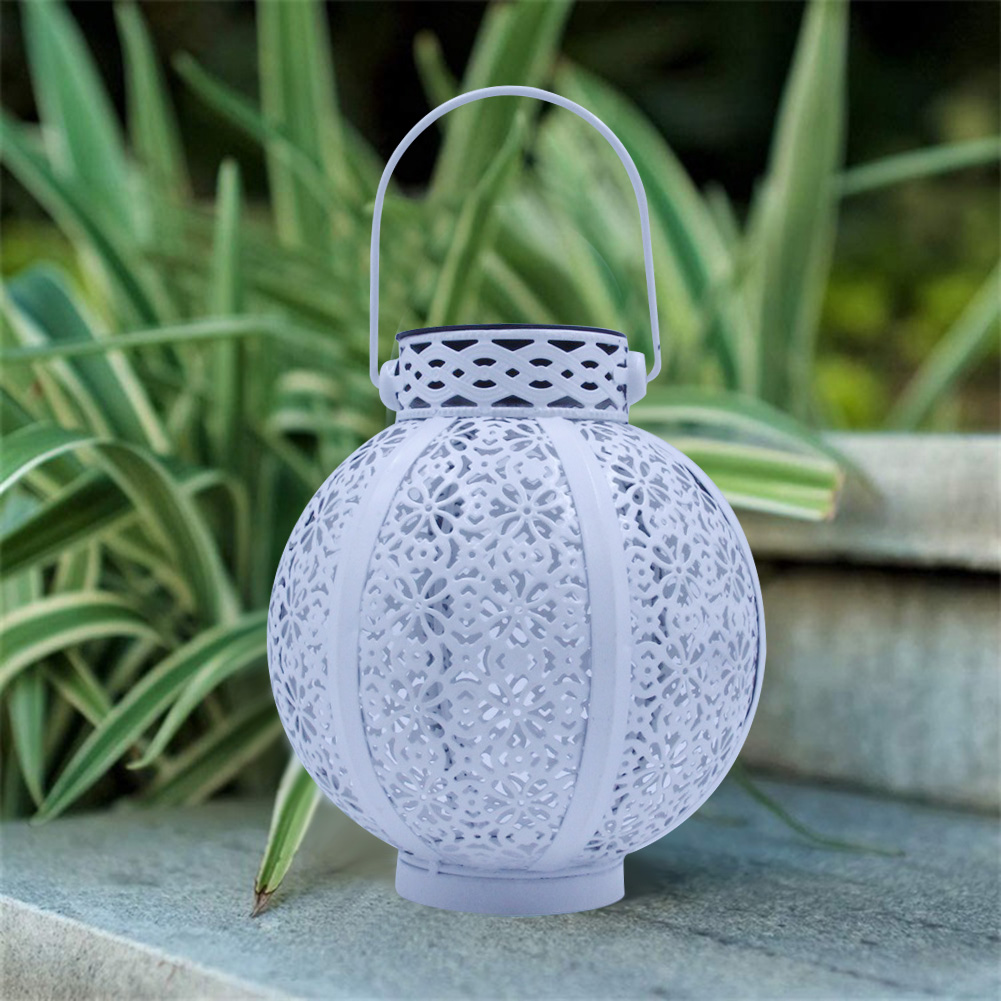 Specifications:
Material: iron (white finish), plastic
Dimensions: 6 x 6 x 6.7 inches
Powered Source: Solar Powered
Bulb Type: 3000K Warm White LED
Battery: 2 x AAA 400mAh NI-MH rechargeable battery
Lumen: 6 lumens
Charging Time: 6-8 hours (when getting enough sunlight)
Working Time: 8-10 hours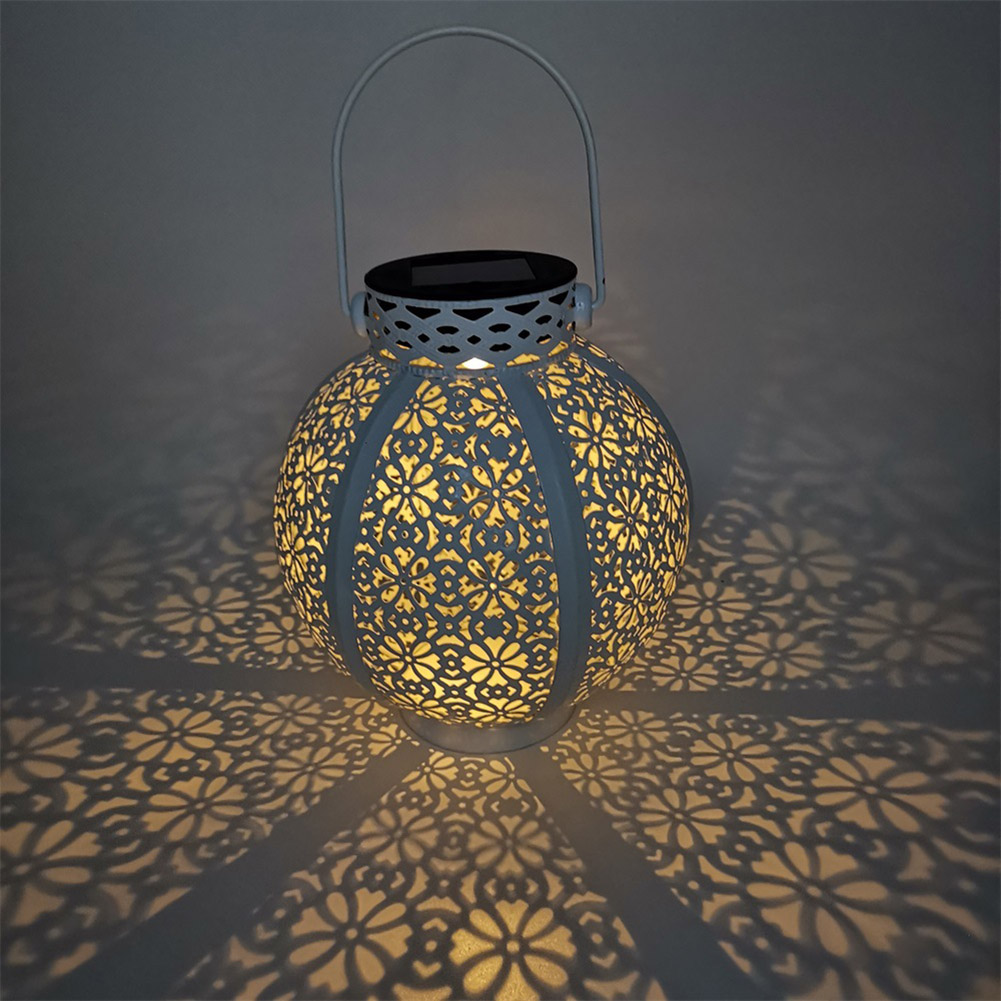 Notes:
THIS LANTERN IS RETRO, NOT QUALITY DEFECT. IF YOU MIND, PLEASE DO NOT BUY.
The solar lanterns need to charge in full and direct sunlight for 6-8 hours. If the sunlight is not enough or the charging time is not enough, the light may not work at night, but it is not damaged.
There is ON/OFF button on the light cover, make sure you press ON button before charging.
Solar lanterns need to keep away from the street lights, otherwise it will affect the normal use of solar lanterns.