✔ SOLAR POWERED: Let the sun do the work with solar outdoor wall and fence post lights from Home Zone Security featuring four ultra bright LED lights rechargeable by advanced crystalline solar panels.
✔ BUILT TO LAST: High quality stainless steel construction for durability and to provide a sleek and modern look for your deck and steps
✔ MOUNT ANYWHERE: Quick and painless installation with no wiring required. Simply switch the light on and mount using the included screws and anchors to your fence post, outdoor deck, steps, and more
✔ AUTO-ON SENSOR: Dusk to dawn sensor to keep light off during the day while charging and automatically triggers at night for hours of illumination
✔ BUY WITH CONFIDENCE: Tested and approved for outdoor weather resistance backed with our 1-year no hassle product warranty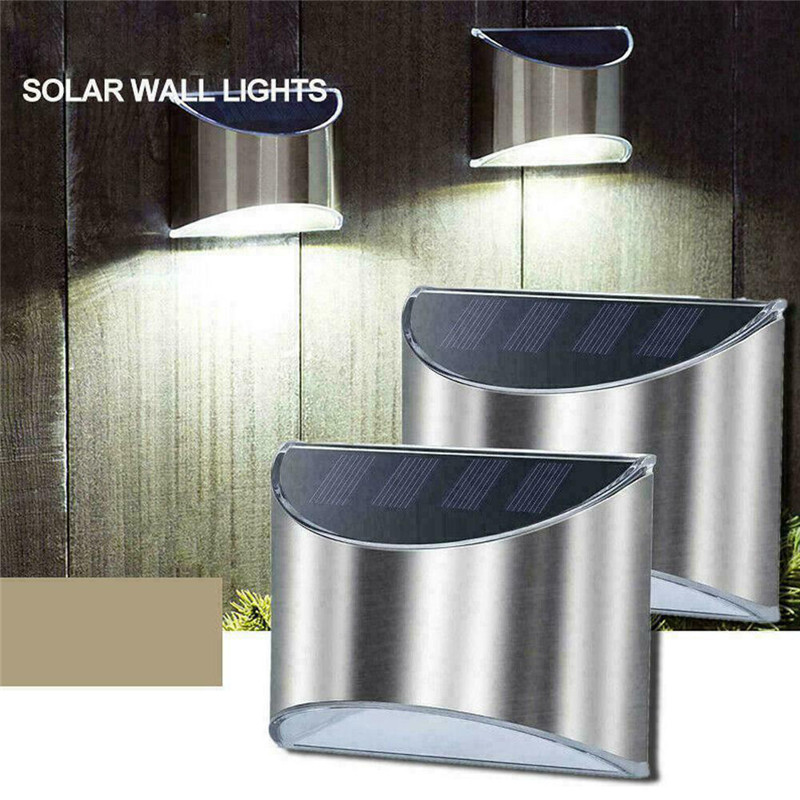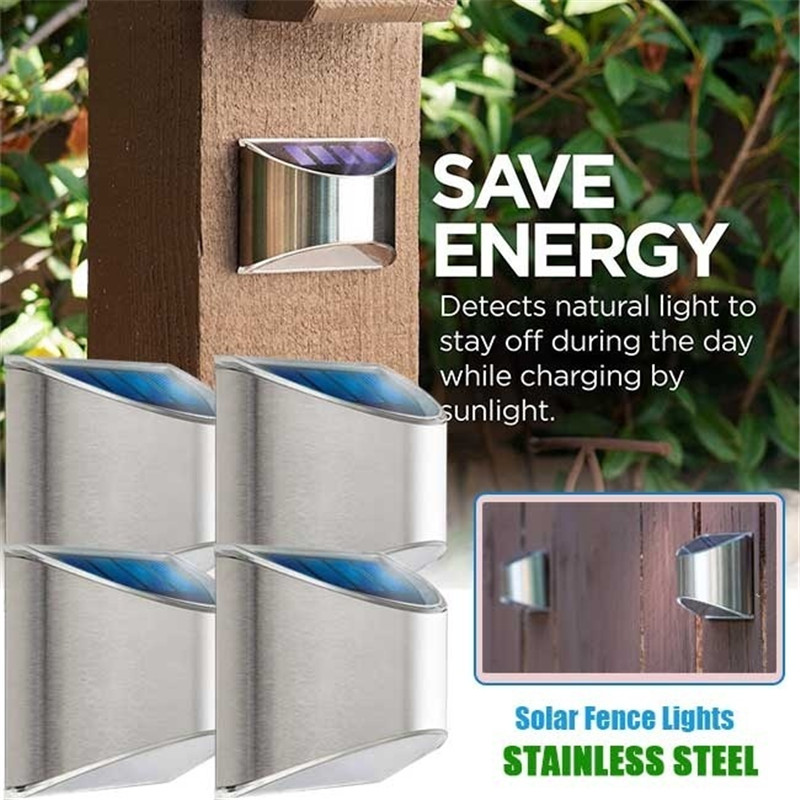 Security Solar Powered Wall Lights
Upgrade your home with the sleek stainless steel solar wall lights from Home Zone Security. Equipped with four ultra bright LED bulbs and an attractive modern design, these solar wall lights are a reliable, long-lasting solution for additional home security and safety with stylish illumination throughout the night.

With continuous developments in LED technology, LED lighting has never been more affordable and accessible for everyday use. The long lifespan of LED lights coupled with advanced solar power technology results in significant cost savings on energy bills and bulb replacements vs. using traditional light bulbs. Installation takes minutes and with no wiring required, you can place your wall lights along steps, fences, and dark walkways for added visibility and safety for you and your family at night.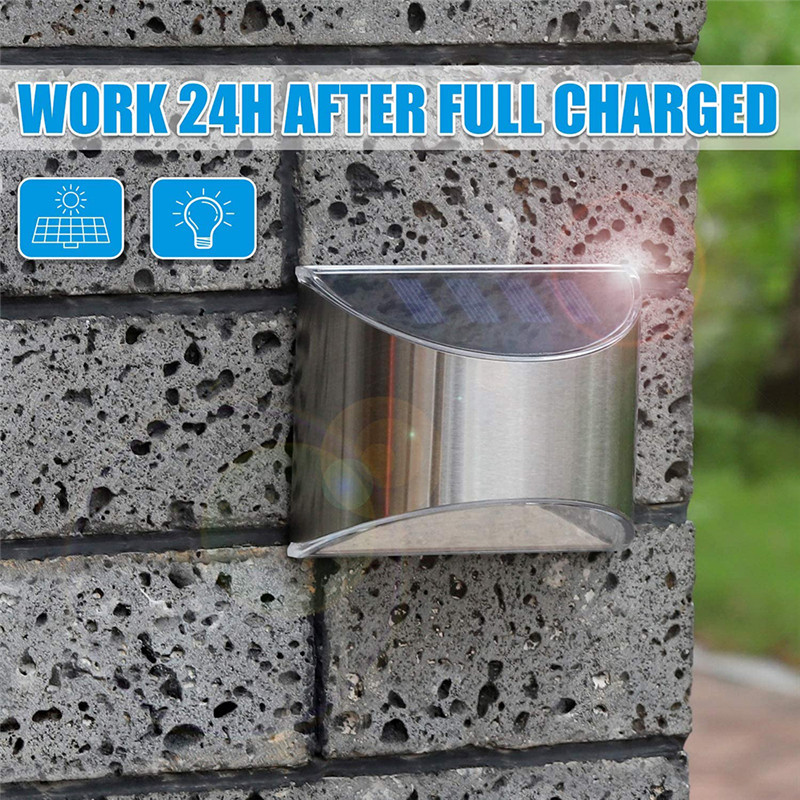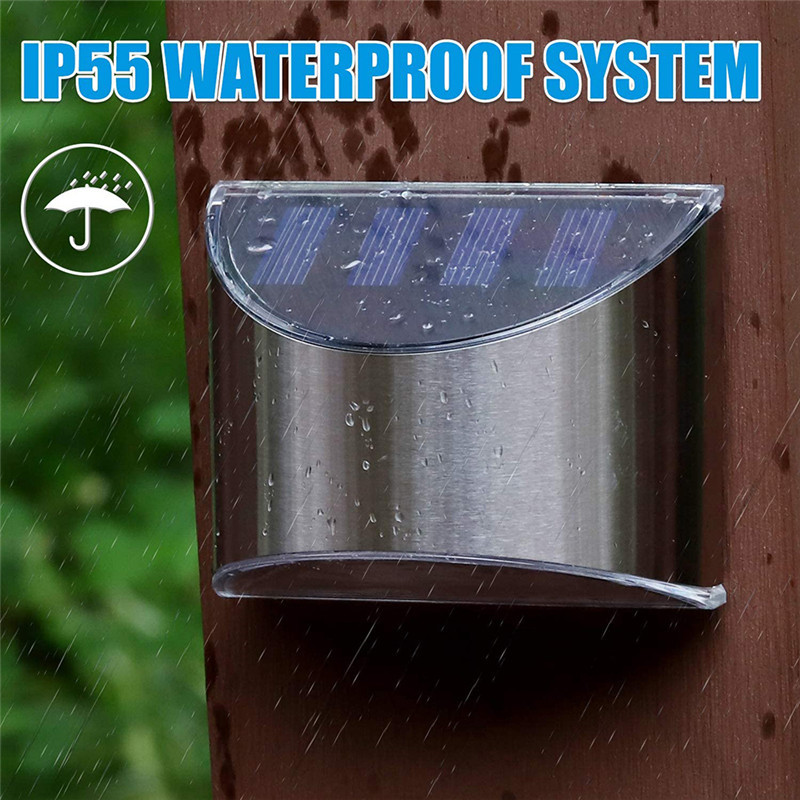 Solar Powered
Let the sun do the work using advanced crystalline solar panels to recharge during the day for bright illumination at night

Mount Anywhere
Quick and painless installation with no wiring required. Simply turn on the switch and mount using the included screws and anchors

Auto-On Sensor
Dusk to dawn sensor detects natural light to keep lights off during the day and automatically turns on at night

Weather Resistance

Durable stainless steel construction designed to withstand extreme weather conditions for outdoor use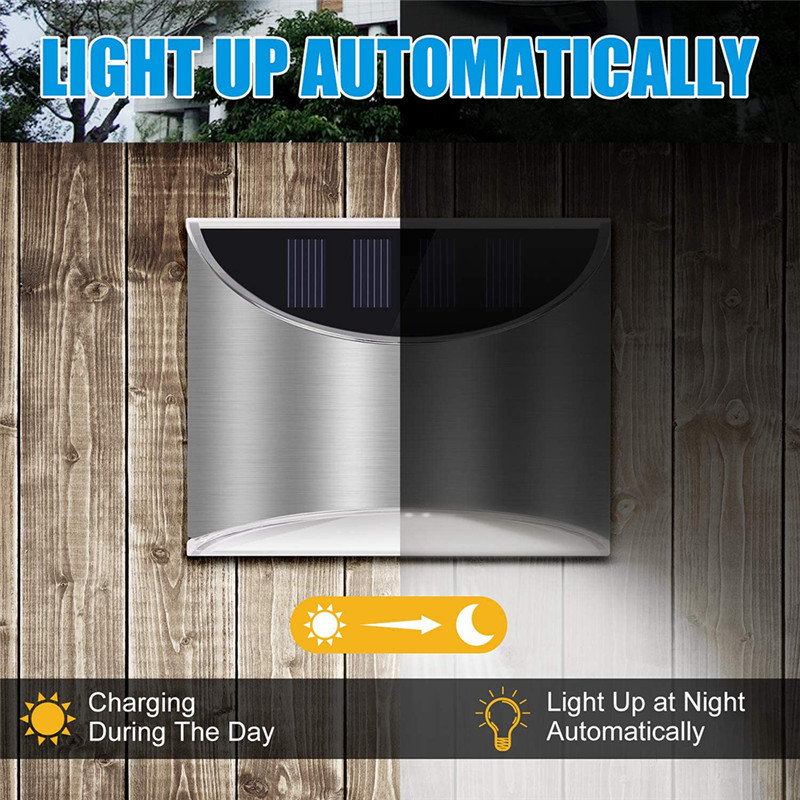 Package Content:
1/2/4/ x Stainless Steel Solar Lamp