This adorable little Pocket RC Robot makes the perfect gift for any child or adult :) It's so much fun to play with!
The eyes light up, it sings, dances, talks, and more!
This little robot even tells stories
Right now, the Pocket RC Robot is on SALE!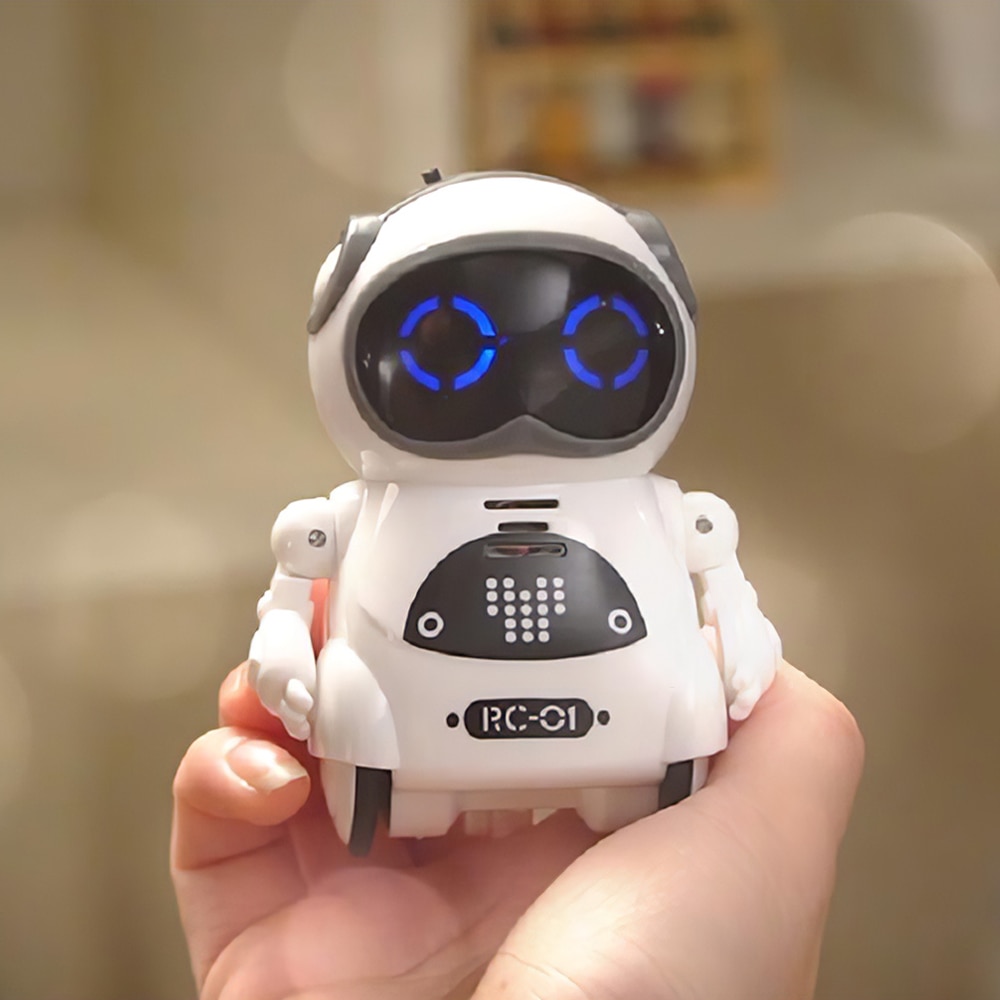 Repeat Mode: pocket robot can record your voice and repeat to you with robotic sound effects
Conversation Mode: robot responds back to what you speak to it
Entertainment Mode: Robot can slide, sing and dance, tell stories, etc.
✓ Interactive communication, singing, dancing, LED light, tells stories, and more!
✓ Robot is a mini-sized 85mm that you can hold it in hands
✓ Robot's eyes flash happily with different commands and the arms of the robot can rotate flexibly
✓ Very easy to carry as it is small and compact
Specifications:
✓ Battery: 1 x AAA Battery(not included)
✓ Main Material: ABS
✓ Item Size: 85 x 65 x 50mm
✓ Item Weight: About 53g
Package Information:
✓ Package Size: 15.5 x 11.5 x 5.7cm / 6.1 x 4.5 x 2.2in
✓ Package Weight: 114g
Included:
— 1 X Pocket RC Robot
— 1 X Manual