Feature
【Strong and High Bearing Capacity】: Strong self-adhesive hook, using a strong adhesive, with high viscosity and high bearing capacity, waterproof, anti-corrosion and rust. It does not require drilling and does not damage the wall.
【Easy to Install, No Need to Drill】: This self-adhesive hook is very easy to install. Just tear off the protective layer on the back and paste it in the desired position. The wall should be kept dry and clean during installation. It will be better to wait 24 hours before hanging the items after installation. When disassembling, melt the glue by heating with a hair dryer, which can be easily disassembled.
【Widely Application】: This hook is suitable for kitchen, bathroom, bedroom, living room, etc. It can hang clothes, robes, bath towels, umbrellas, scarves, shopping bags, handbags, hats, keys, coats, pants, kitchen utensils, etc.
【Caution Please】: This adhesive hook is not recommended for hanging heavy, expensive or fragile items. It is not recommended to use this hook on lime walls, plaster walls, rough surfaces on dry walls, and textured wallpaper.
【Fashion design】: This hook is very beautiful, delicate and elegant, suitable for matching with a variety of walls, without damaging the overall design sense of walls or houses.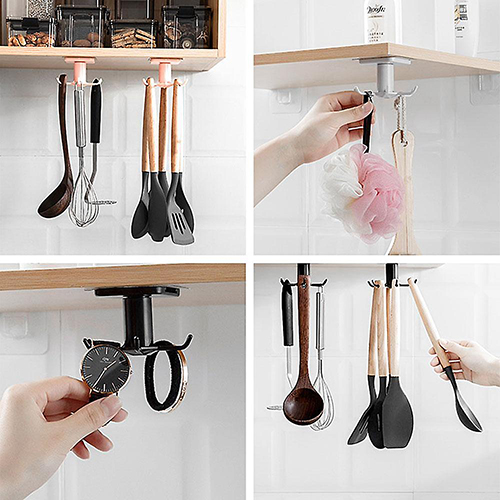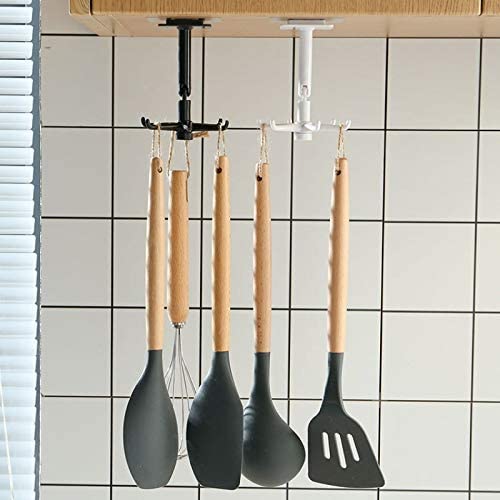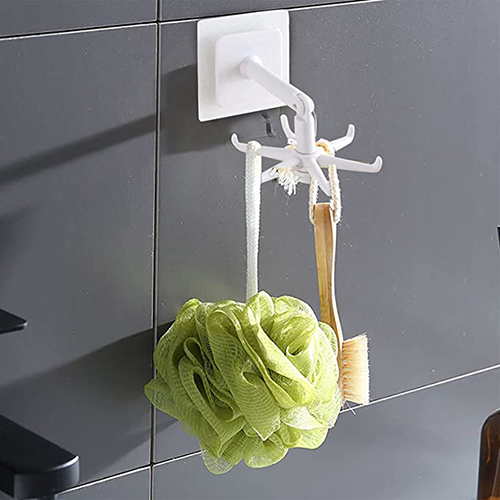 Color: black/white 
Hook branches: 6 
Material: ABS Single 
Weight: 34g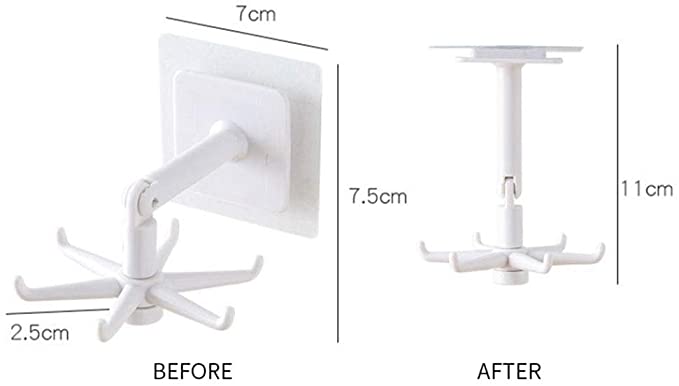 Package Includes: 1* Hook