Material: 
 --Laundry hanging rack is made of durable and breathable polyester fibre material, healthy and clean. Mesh net is breathable could quick dry products in it.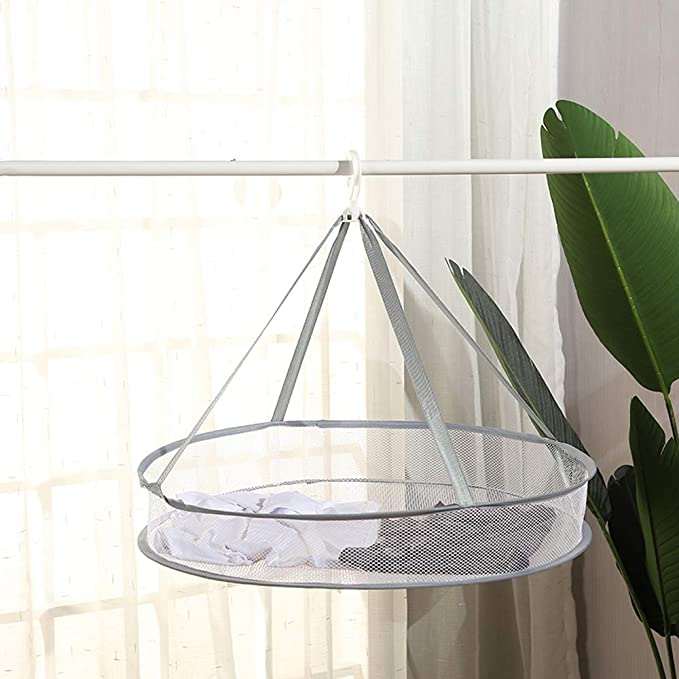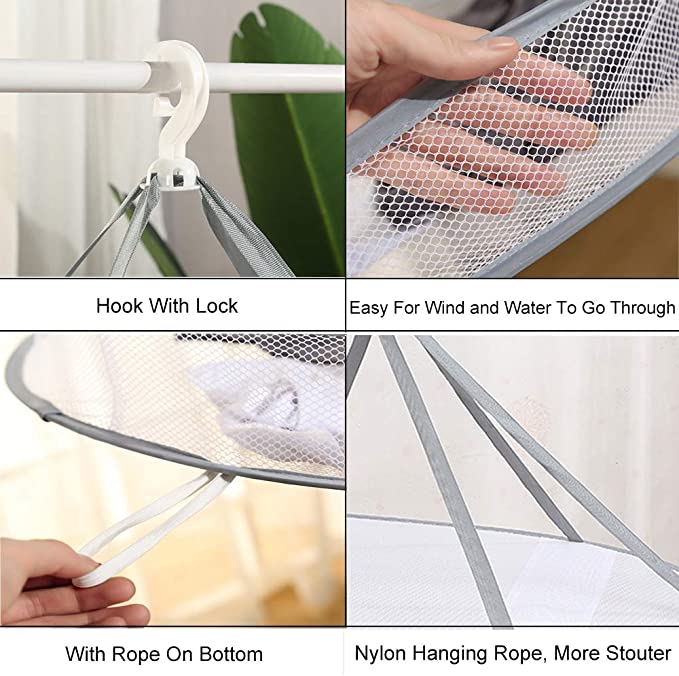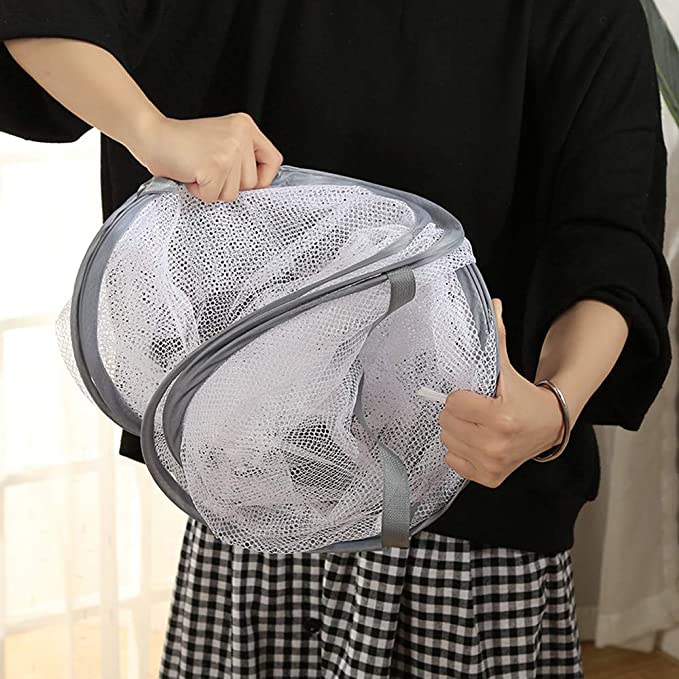 Use:
suitable for sponge latex, rubber or silk clothes & sleeping bags, down, pillows, and blankets that will expand and are not suitable for a dryer. It is very suitable for drying herbs, fruits, vegetables, rosemary, seeds, and tea in the natural environment.The zipper-type design makes all clothes or food to be dried are placed in a closed container from strong wind and other interference, which provides good protection.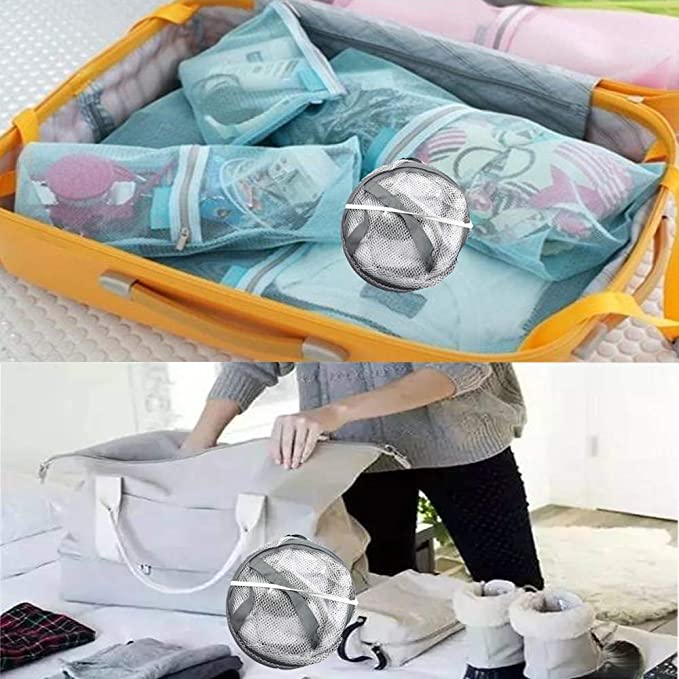 Function: 

Sweater drying rack could instead hangers and you could keep your sweaters, bras and toys in their own shape and you will never worry your knit/woolen skirt/sweater become longer and longer.
Widely Application: 
 Hanging mesh dryer can be used to dry sweaters, underwear, textile fibers, clothing diapers, baby toys, hydroponic plants, herbs, buds, weeds, hemp, flowers and vegetables.
Product information
Size / Package:19" in  diamete,  1 * Foldable Hanging Mesh
Weight:8.4 ounces