Feature
⌛High quality: high transparent glass, transparent crystal-like water droplets, let you fully enjoy the beauty of quicksand. The details of the product are very good, the screening effect is very good, the color is rich, the level is clear, and the 3D effect is very good.
⌛Relax the dynamic sand image: every time you turn the dynamic sand image, you will get a different image. Looking at the falling sand and the varied scenery, you will feel particularly calm and relaxed!
⌛Acrylic base: The acrylic material is exquisite and thick, and can be placed anywhere, such as hotels, restaurants, bars, dance halls, bedrooms, offices and studies.
⌛The combined liquid flow allows smooth flow in every turn. Place it on the table, rotate it and place it horizontally like a photo frame
⌛Home and office use: Mobile sand sculpture is exactly what you need to decorate your home or office! If you find it difficult to buy things for your friends or family, they will want to buy one of the sandstone paintings to enjoy!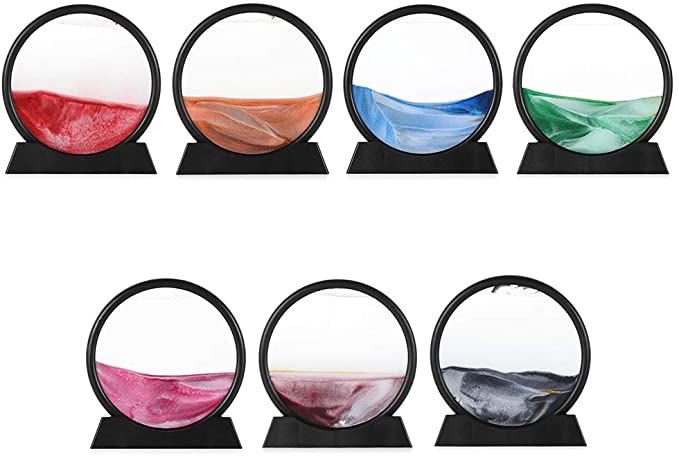 Product Information

Category: Quicksand Painting
Surface technology: polishing
Hanging form: ornaments
Style: modern and simple
Shape: round
Color: blue, yellow, red, green, black, purple
Size: 18cm/7 inches
Package Included: A quicksand painting