EMBARK ON AN EPIC DINO ADVENTURE TODAY!
Surprise your son, daughter, nephew, niece, or grandchild in a fun and educational way with The Ultimate Dino 360 Track Se. 
It is truly a one-of-a-kind track set that features 360-degree rotation track pieces and an LED car -- you simply cannot find it anywhere else but here!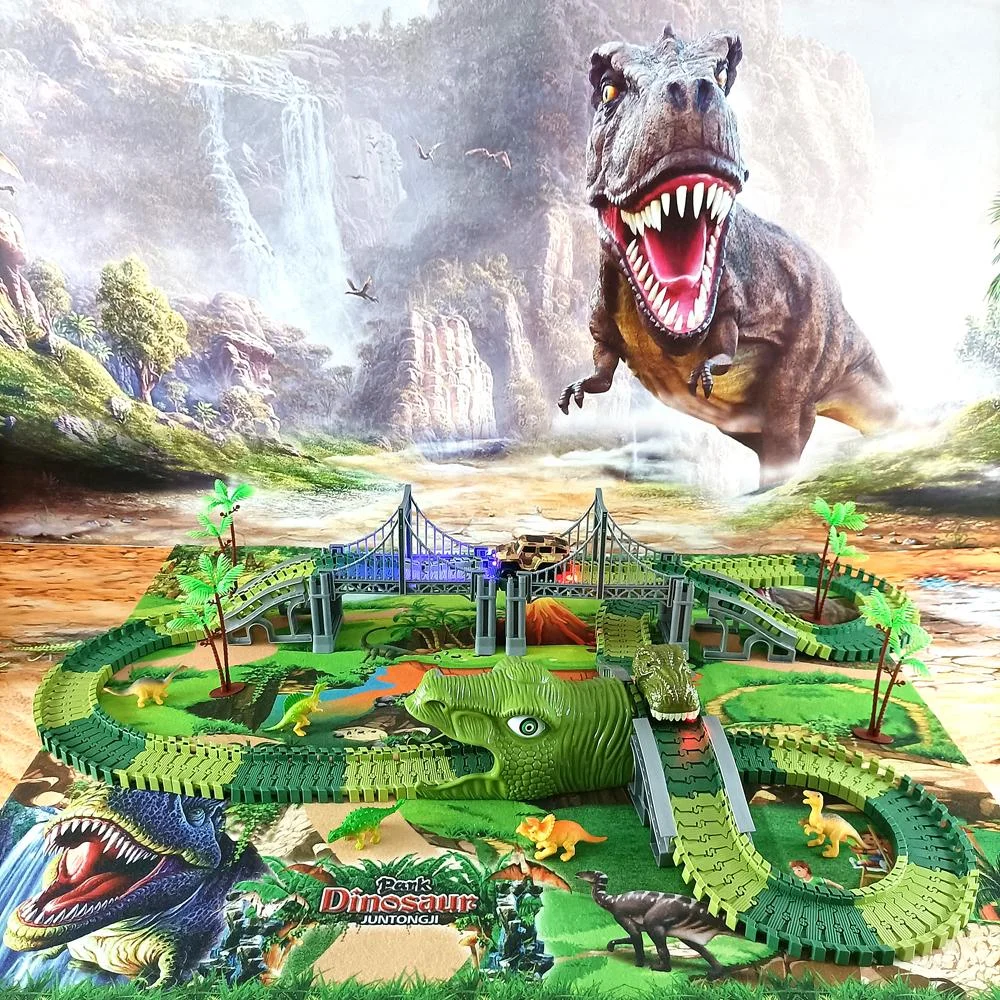 DEVELOP LIFE-LONG SKILLS 
This super-cool dinosaur race track is easy to assemble and helps your kid develop creative problem-solving and communication skills while having fun!
☑️ Sense of Ownership: They are the creator of their Dino Land! Nothing beats this sense of achievement after completing our Dino Track Set.
☑️ Development Projects: Developmental toy that not only teaches your child about shape recognition but also expands their cognitive imagination.
☑️ Boosts hand-eye coordination, fine motor skills, and spatial skills
Practice Real-Life Skills
Our toys ignite curiosity, create understanding, and promote the development of real-world skills!
COUNTLESS HOURS OF CREATIVE FUN!
There is no wrong way to build this dinosaur track!  
Your child can create endless combinations by twisting, turning, and flexing the tracks into different shapes.  
Easy to assemble tracks mean hours of independent and imaginative play for your child, and extra time for you!
FOR YOUR DINOSAUR LOVER 
Bring the Jurassic World to life and meld it together with the modern world with prehistoric dinosaurs! 
An LED Dino Car vehicle, and over 160 track pieces, including 360-degree rotation track pieces.