This Remote Control Spray Dinosaur is the ideal gift for all the little dinosaur lovers, with the push of a button, the Realistic Dino T-Rex will be resurrected, roaring and shaking his head; With running, walking, lighting, eyes and tongue shinning and eggs make it full of fun.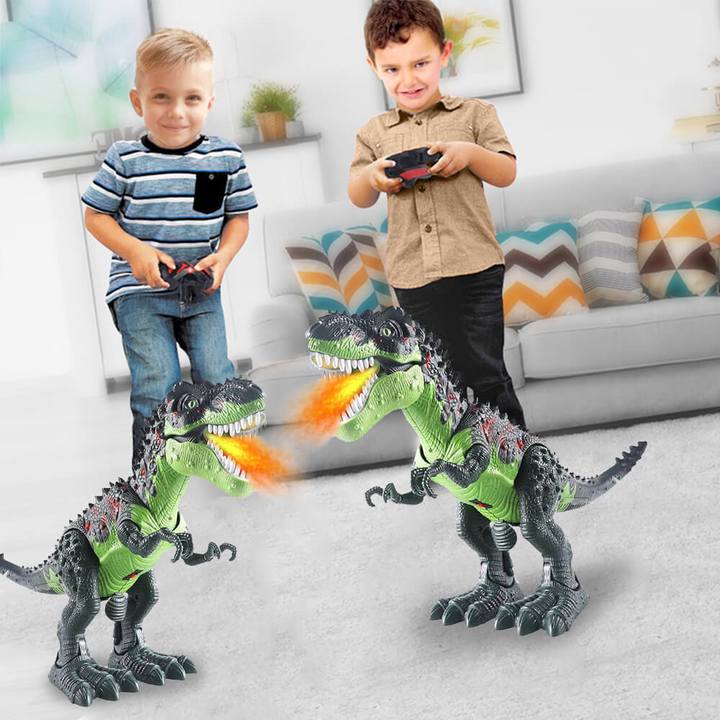 FEATURES: 
Realistic Movements:  This RC Spray Dinosaur can walk forward & grow; With green eyes and roar sound, real skin movements of the neck, head, mouth and wagging tail.

Amazing Design: With spray function, just like the fire from mouth. The head has a built-in water tank, only need to use the supplied plastic bottle to fill the water into the hole. 

Interesting Design: Eyes and tongue can shine. Dinosaur eggs can be placed on the back and dinosaur eggs can be produced on the abdomen.

Mechanical Design: The whole body is assembled from many small parts of different sizes, just like a robot. Its neck and tail can be shaken, the mouth can move, and the sturdy feet can be rotated to simulate the screams of dinosaurs.

High-quality Materials: Made of high quality environmentally friendly ABS materials. The horns and tail are transparent and soft silicone materials that do not harm children.

Good Gift: Come with a colorful well-made box, and it will be a great gift for you to bring with.
SPECIFICATIONS:
Name: RC Spray Dinosaur  

Package size: 50 x 34 x 12.5cm/20"L x 13"H x 5"W

Dinosaur size: 47x26x14.5cm 

Eggs size: 3 x 2 x 2 cm

Function: Walk, Roar (Bite up and down) , Laying Eggs, Spray, Lighting (Eyes and tongue glow)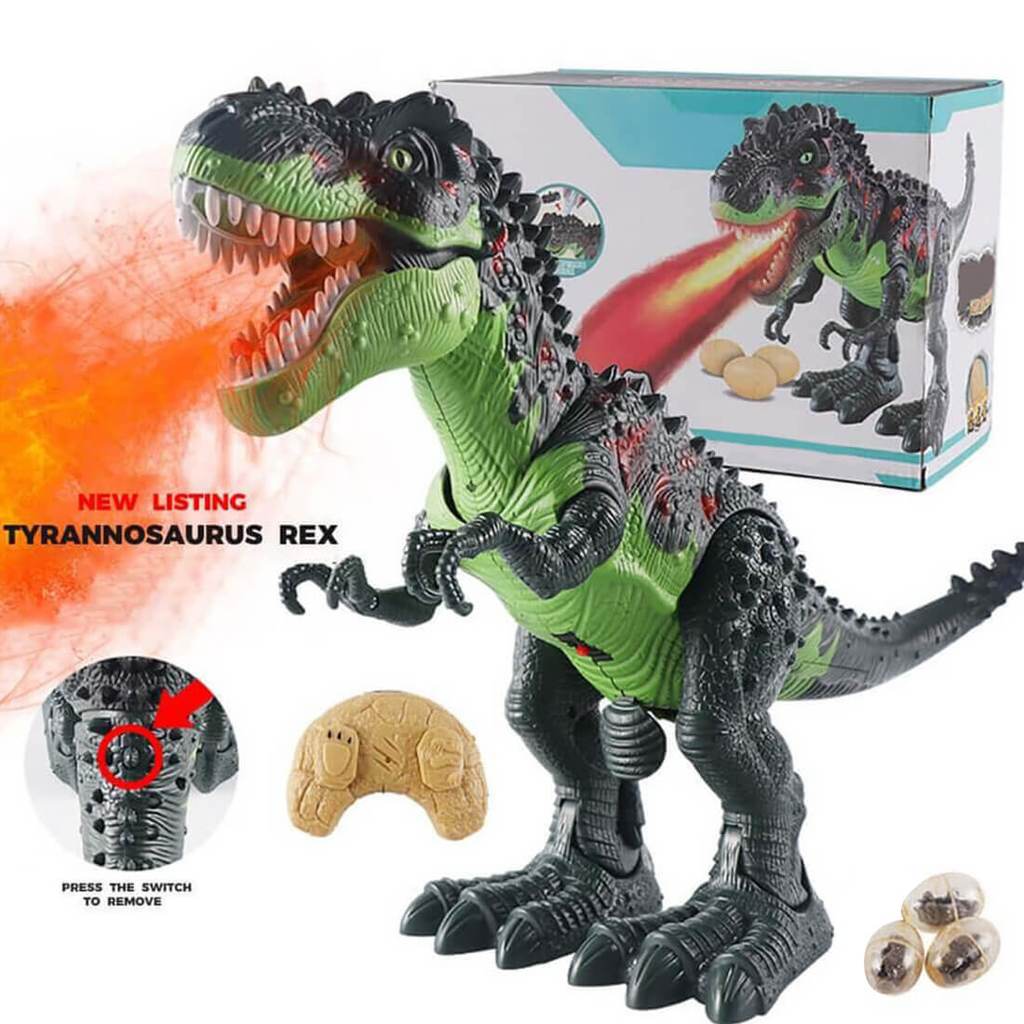 Package Include:
    1x RC Dinosaur

    1x Remote control

    3x Eggs

    1x Water tank