Christmas Is Coming, Do You Want Make Yourself Look Funny Or Awesome?
Our Santa hats make a great hand out at holiday parties and are sure to get party goers into the most festive of moods.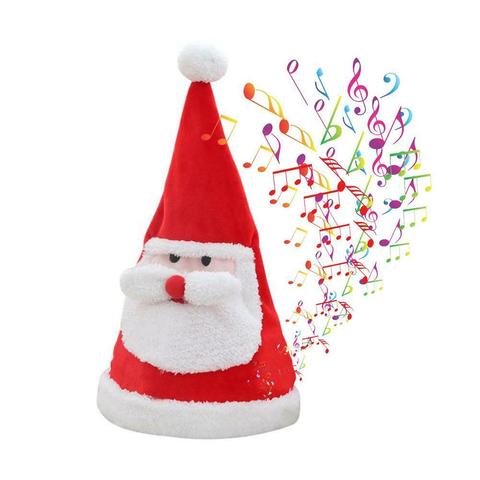 This fun Christmas novelty is sure to grab everyone's attention, being a red Father Christmas cap with a musical secret that nobody expects.
When you press the music switch, the hat will start dancing and singing, cheering up the occasion.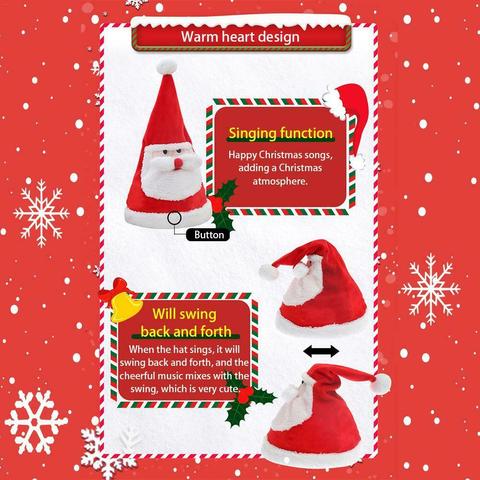 Ideal For Kids Allowing Children To Freely Play With The Singing Hat
A hands-on way for kids to get into the Christmas spirit. Add some whimsy to your holiday decorations.