Feature
Highlights of product: with spraying and rubbing,It is easy to carry with its size of a lipstick, it is soft for its super fiber cloth and do not hurt the screen, the decontamination ability is strong,It can be used repeatedly, it can be used after cleaning and drying
Functions:cleaning,disinfect,antistatic, degreasing ,Remove the oil and fingerprint, Scope of useing: Currently using for cellphone/ tablet PC/notebook PC/indicator/television screen
Character:Faint fragrance,No alcohol,Non-toxic harmless, do not drop hair color, a spray a wipe, convenient and practical.
Quantity (1 pack) Material: AS+True super fiber+cleaning solution(Deionized purified water,Surfactant, etc.) Size:3.45inx1.1inx1.1in
With transparent shell protected microfiber cleaning cloth and integrated spray bottle.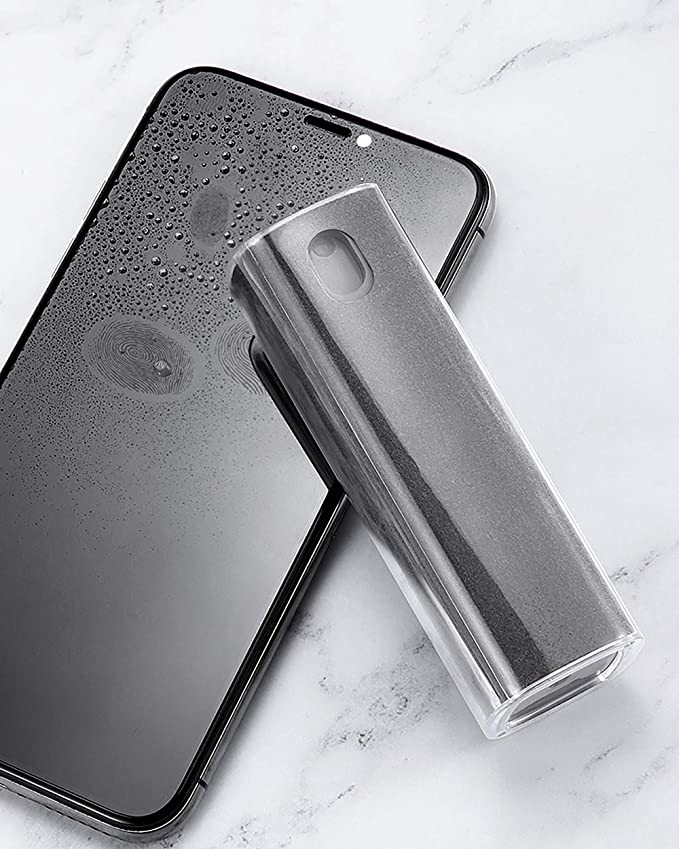 Specification
Size: 9.25cm x 3.05cm
Weight: 55g
Color: Black,Pink
Type: With Shell

Package Include: 2*Screen Cleaner Sprayer (Black+Pink)