Let your kids enjoy learning & playing with Smart RC Robot Toy Gesture Sensing Singing Dancing, an easy-to-use interactive robot toy that can sing, dance & can do a lot more.
Intelligent Technology
Programmable
Sensitive Gesture Sensor
Built-In Rechargeable Batteries
Interactive Toy
Travel-Friendly
Cool Gift Idea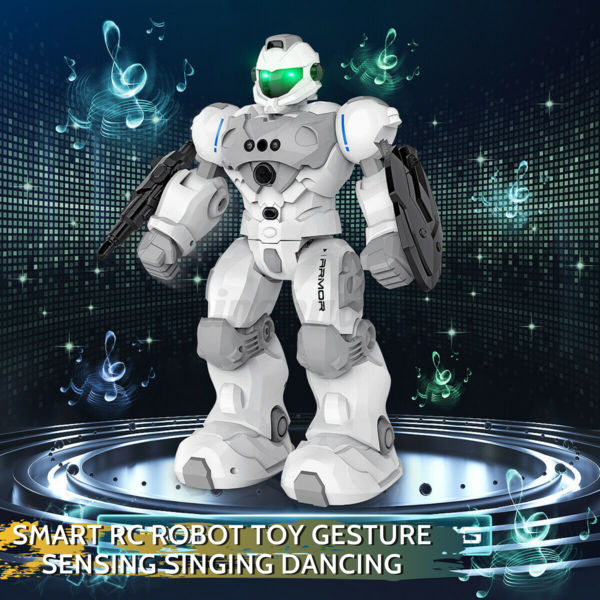 Are you sick and tired of wasting your time and energy on useless toys for your kids?
Bring joy to your children by giving them Smart RC Robot Toy Gesture Sensing Singing Dancing, a multipurpose toy that moves, sings, and dances like a human.
It's a very responsive and intelligent toy, which makes it an excellent companion. An ideal companion for every robot-loving kid!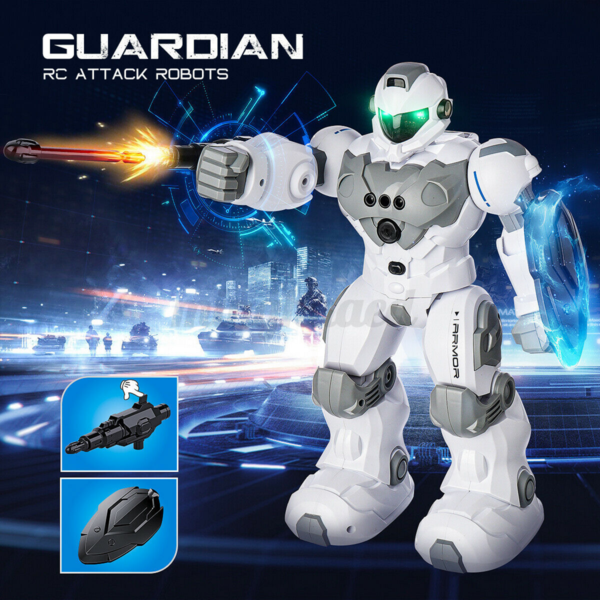 FEATURE(S):
EASY TO CONTROL

 – Hand gestures and controls can be used to operate the Smart RC Robot Toy Gesture Sensing Singing Dancing. The robot's chest has a sensor receiver built-in, so your gestures will cause the toy to go forward, backward, left, and right.

INTELLIGENT TOYS FOR KIDS

 – Programming movements such as walk forward, left, sing, dance, or other action sequences allows you to give the robot toy instructions in advance, and it may then play back the recorded commands. Kids' imaginative and creative abilities will be improved by it.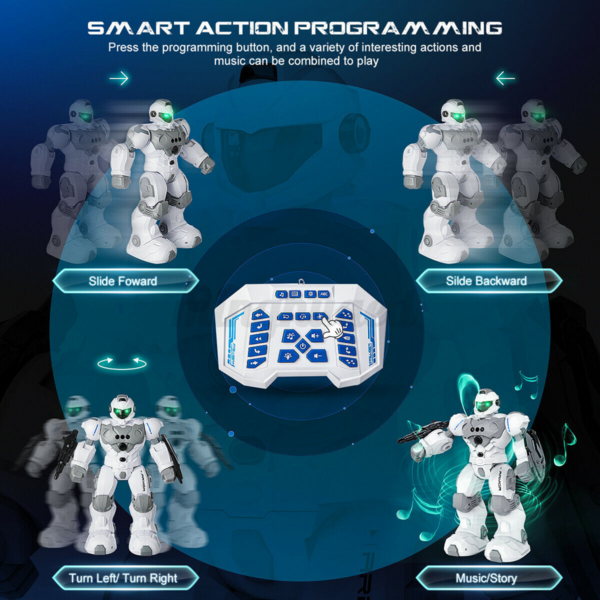 RECHARGEABLE ROBOT

 – Built-in batteries provide power to this robot. You can use a USB charging connector such as a plug or power bank to complete the charging process. After a 2-hour charging period, gives you 15-30 days in standby mode.

INTERACTIVE FUN

 – The launcher and shield are readily attached to the robot's arms and can be removed when not in use. Ideal for role-playing games with the whole family or with your kids. Fun time for everyone.

AWESOME GIFT IDEA

 – Give this on their birthday, Christmas, graduation, or any occasion. This robot will make a great playmate for your child of any age. It's a thoughtful present that your children will treasure.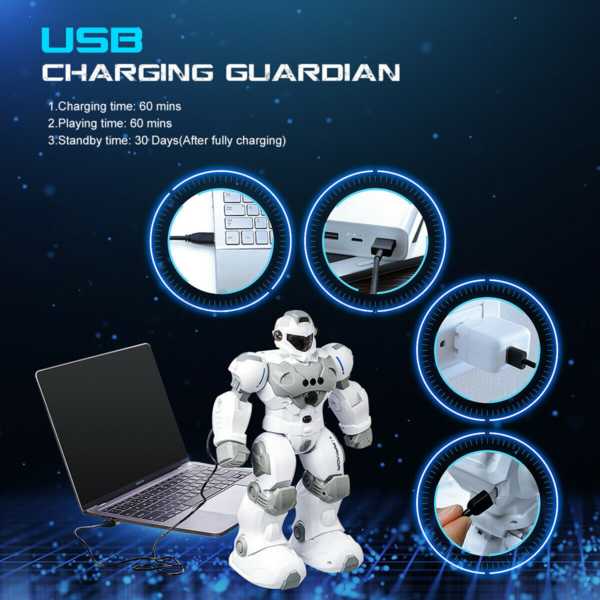 SPECIFICATION(S):
Charging Time:

 60min

Playing Time:

 60min

Standby 

Time:

 30days

Power Supply:

 Built-in Batteries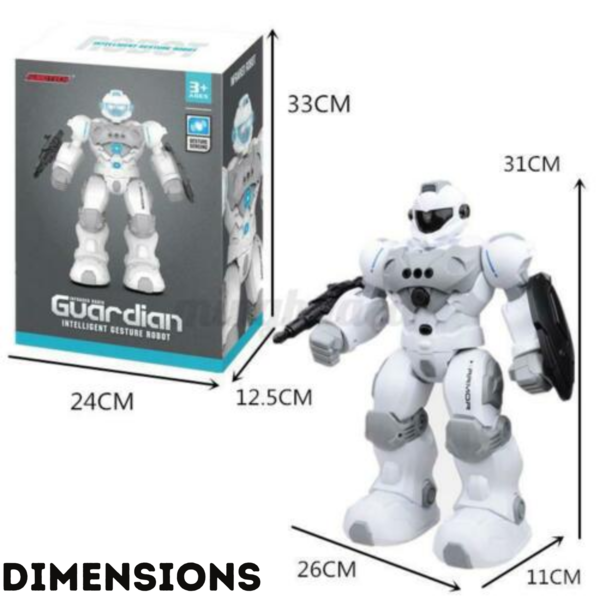 PACKAGE INCLUDES:
1 x Shield

1 x Launcher

1 x USB Charging Cord

1 x User Manual