This is a childhood toy that is almost forgotten.
The patterns are beautiful and used to make exquisite gifts.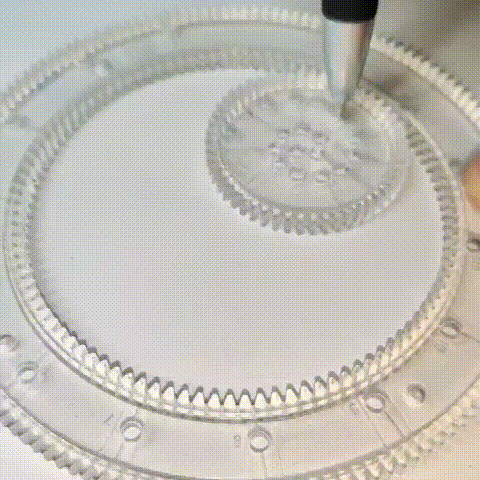 Magic Effect: simple operations can draw ever-changing patterns, bringing you a different visual experience.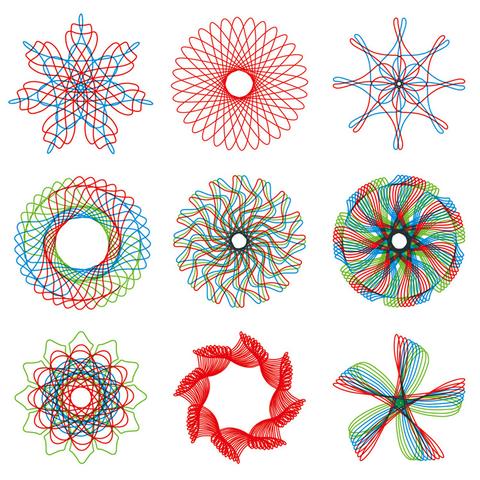 Easy Using: A drawing toy set that is easy to learn and use, just insert the wheels into the ring, and comes with instructions.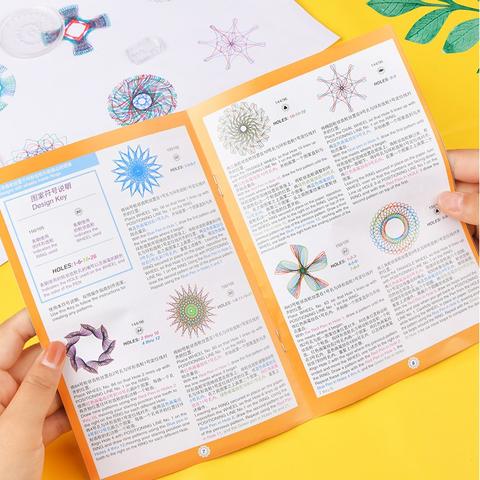 Entertainment: It can be used to draw complex patterns, make special greeting cards, and make a special exquisite gift for the family.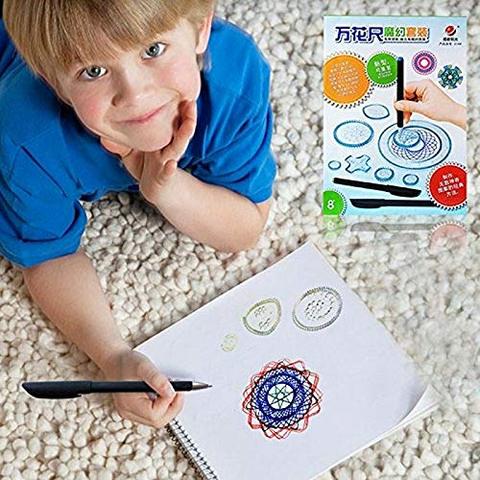 Package Included:
21 x Wheels, 1 x Rack, 3 x Pens, 1 x Viscose,15×A4 paper,1 x Guide book