💗[SPECIAL LIGHTS] angel is the symbol of love, hope, faith and having peace, good luck, Lucky charm Christmas decor,love and this angel is believed that so many positive energy comes in life. These are meaningful solar lights for everyone!
💗The Perfect Gift For Mother's Day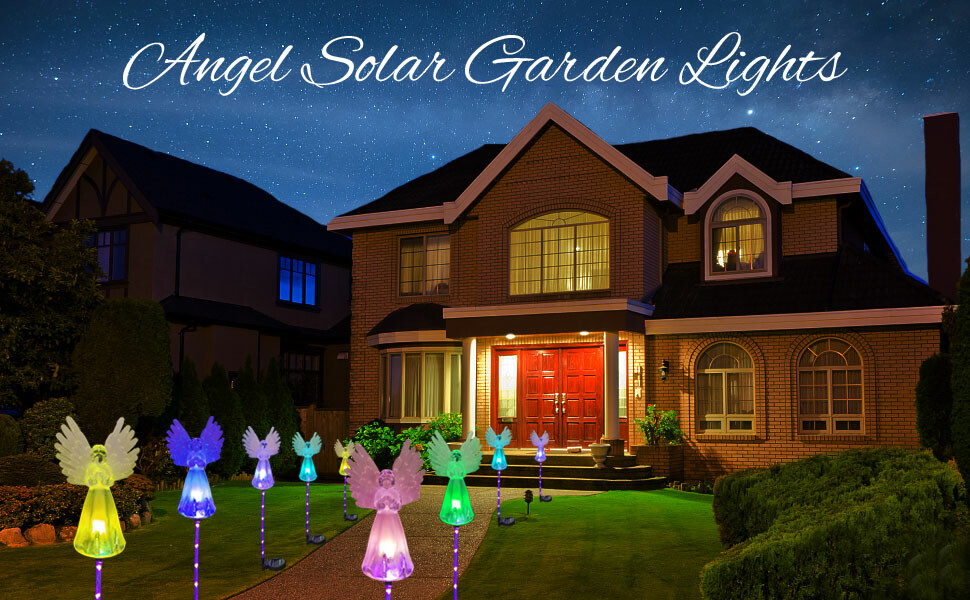 💗Angel is the guide of the soul. She is the holy, kind, and upright ,Our Angel with wings and robes shining light at night. Angels are the kind people who can bring warmth, helping and loving. The ethereal glow of this Angel statue stake will bring solace when you are grief. As a lovely remembrance of a special loved one, and commemorate a beautiful life.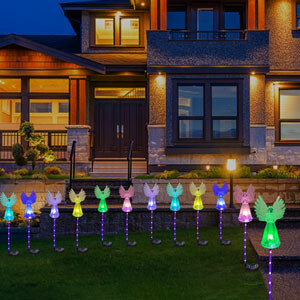 💗[GREAT GIFT] It will be a memorial gift for our loved ones. It's a good idea gift these Angel shape outdoor en-ground lights to mom, friend, bestie, colleague, neighbour for Mother's Day, Birthday, Party, Thanksgiving, Christmas, New Year, Anniversary, Housewarming, etc.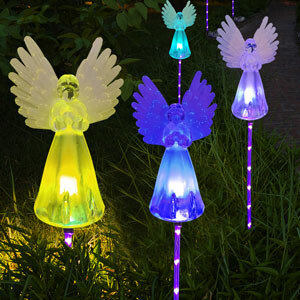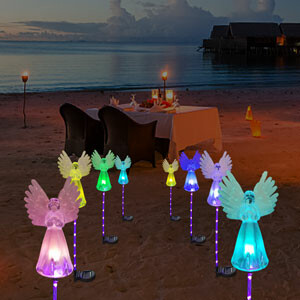 💗[WONDERFUL DECOR] It's safer since it doesn't require wires, you don't have to plug in either, which is much more user friendly. And it will make your garden, path, even your house gorgeous. Kill two birds with one stone! If you decorate your sweet home with these rose solar lights, they will create a pleasant and happy time for you and your family!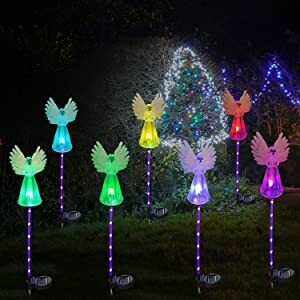 💗[EASY TO INSTLL] Install in no addition tools or wires required. Turn on the switch, install it and insert the solar landscape path light into the soft earth. Perfect as path lights and in-ground lights, suitable for garden, trees, flowers, flowerbed, fence, walkway, and so on.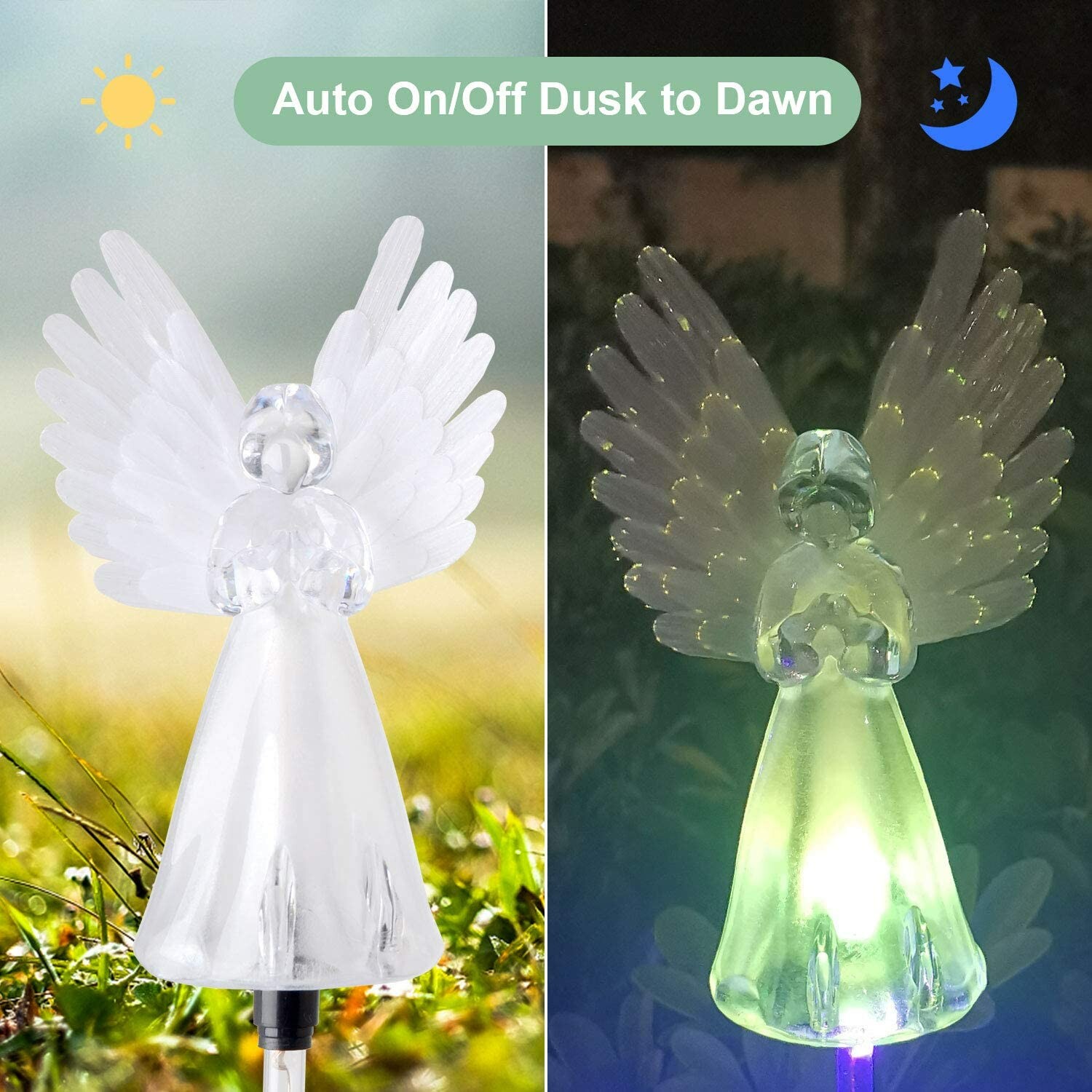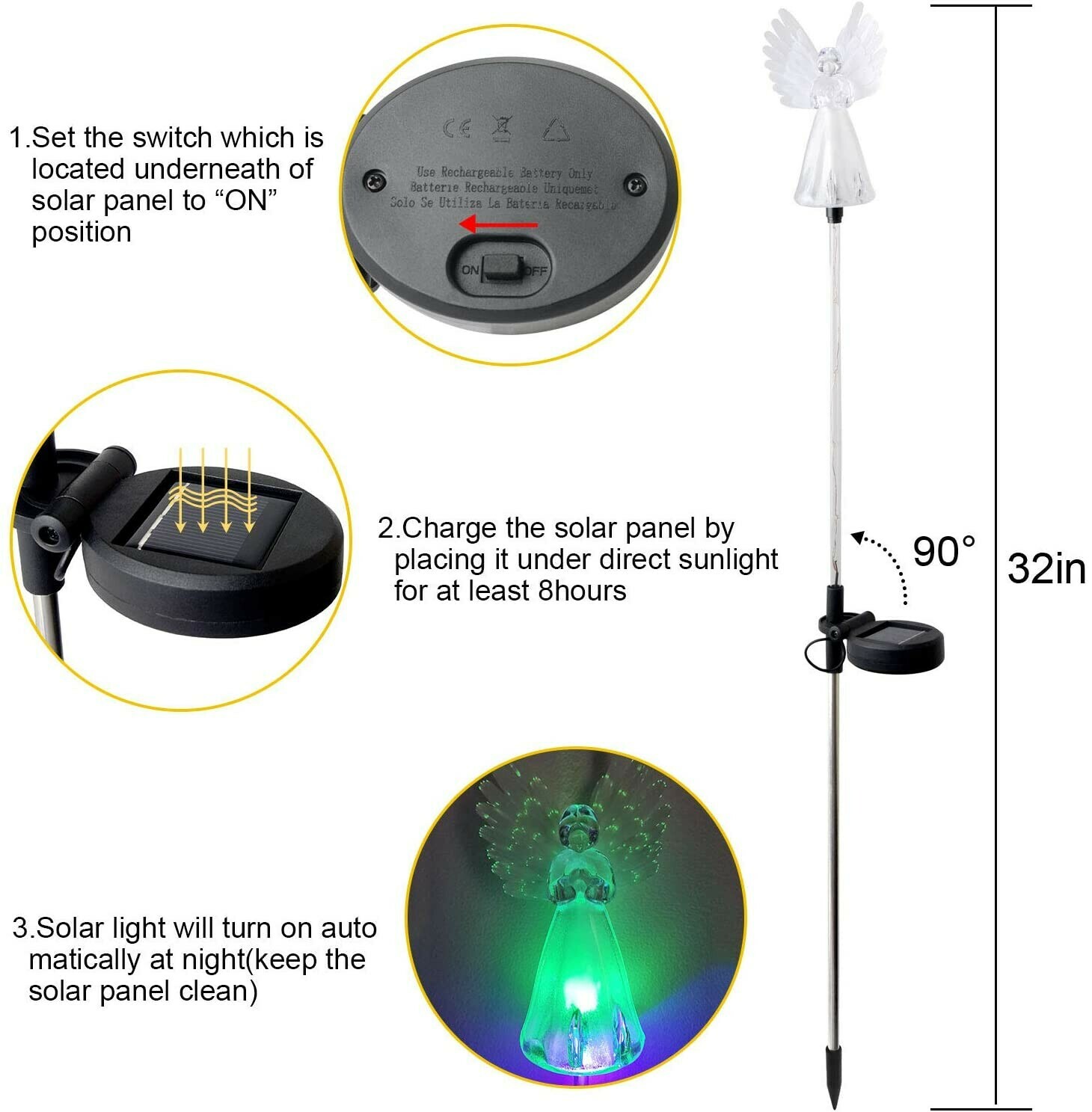 💗[WEATHER RESISTANT] Angel shaped landscape path light changes to different colors and designed for outdoor use, it's water resistant, you don't have to worry about that they may get rust or fade in the rain. And the stainless steel post is long enough sticking in the ground resist heavy wind or storm.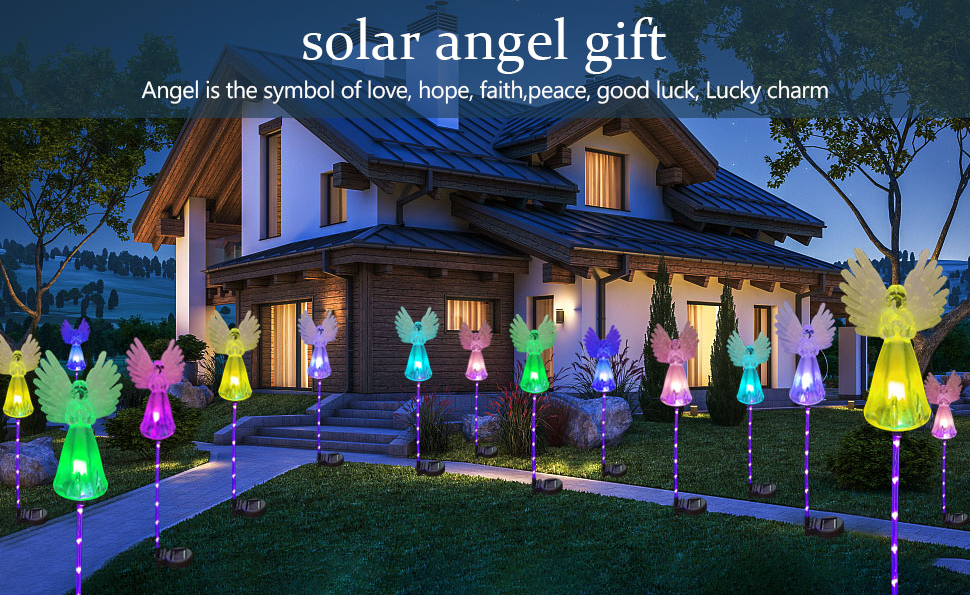 Specifications: