Whether you're a mountain biker, a street rider or you just like to ride around town, one thing's for sure - The Ultimate Ultra Soft Cycling Saddle will eliminate those painful, annoying saddle strains that plague all cyclists!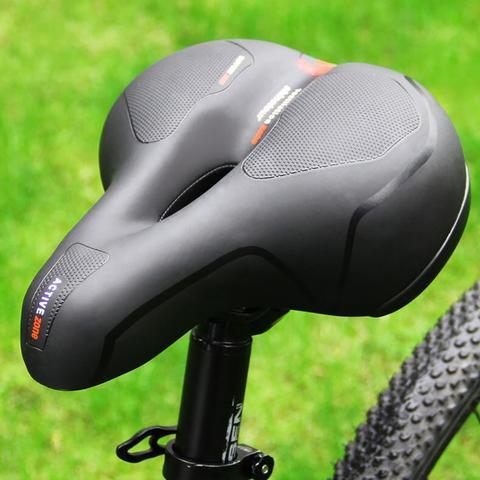 FEATURES
Health Benefits: Saddle stains are brutally painful annoying and unhealthy! Every rider experiences them while doing his favorite activity and that's why The Ultimate Ultra Soft Cycling Saddle was created! Our saddle unlike others removes OVER 97% of saddle stains providing you with the best riding experience that you will ever have!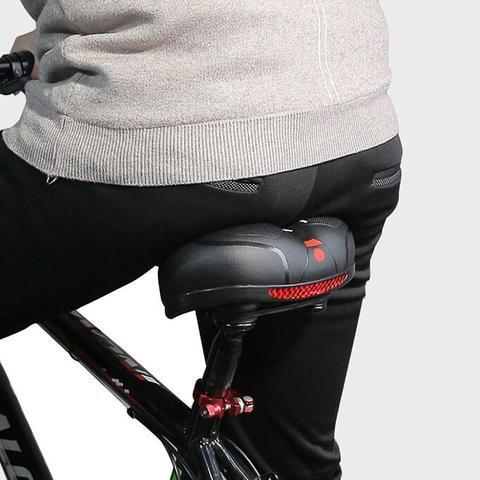 Highlight Reflective Strip Design: Reflective strips are added to the tail to make riding at night safer.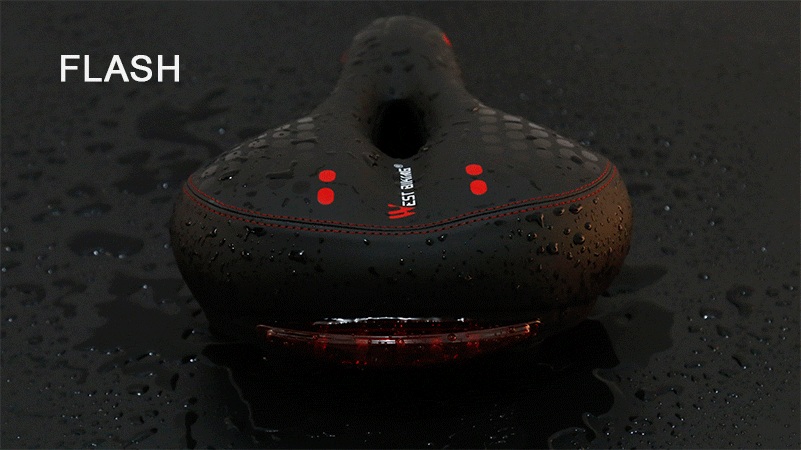 Extreme Durability: The Ultimate Ultra Soft Cycling Saddle is made out of the highest quality materials so durability is out of the question!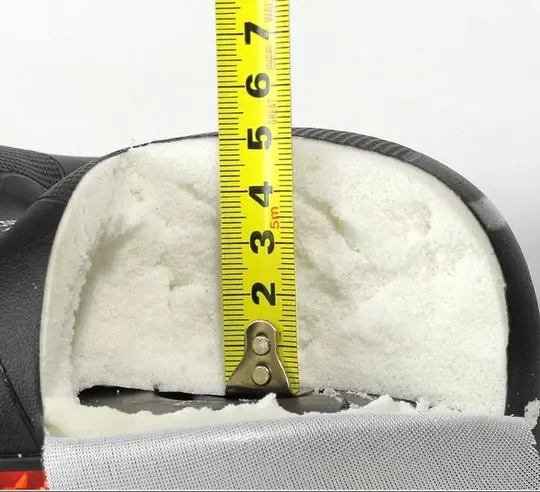 Waterproof Design: The bicycle saddle is highly waterproof and can be easily used on rainy days, making riding safer and more comfortable!
Easy To Install: Our Saddle can be installed on any seat post. Just install it as a normal saddle!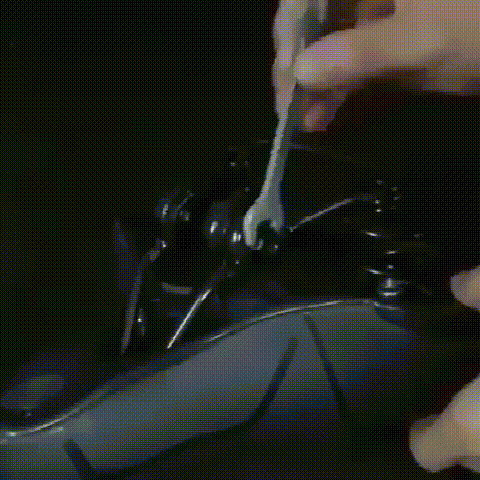 Anti-Sweat Design: Breathable holes provide superb airflow so you can keep going all day!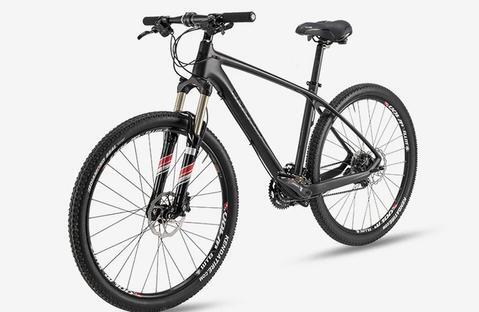 SPECIFICATIONS:
Material: Lycra Nylon, High-Density EVA Foam & Gel
Fabric: Wear-Resistant PU Leather
Suspension: Dual-Elastomers / Springs
Rails: Stainless Cr-Mo Steel
Rail Dimension: 7mm
Bottom Shell: Polypropylene
Color: Black and Red
Weight: 715g
Size: 26cm x 20cm / 10.2x 8.2 inch