This is a toy suitable for parent-child competitions. It can exercise children's thinking ability and practical ability. At the same time, it can also improve children's ability to perceive colors.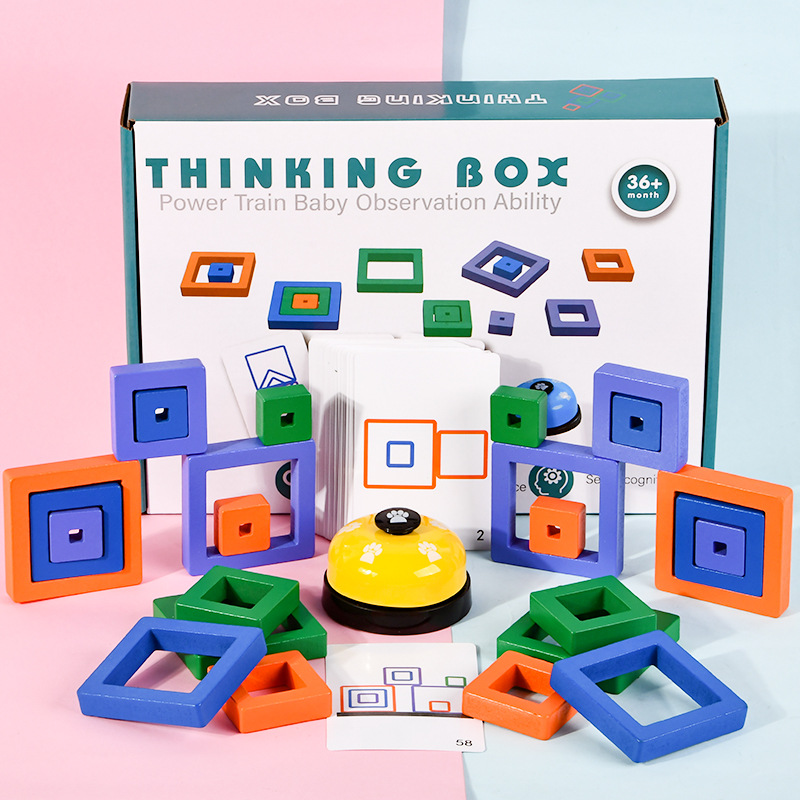 💡FEATURES💡
How  to  play:  First, the player randomly draws a card. Then the players use the box to create the same figure as the card. The player who completes the game first slaps the bell, and after the check is correct, it becomes the winner.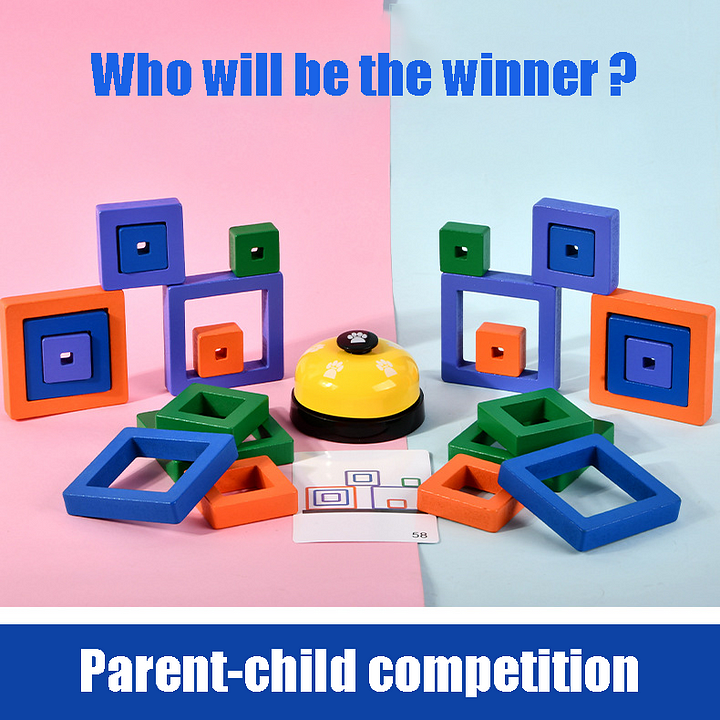 Safe material:  These blocks are made of high-quality wood, which is non-toxic and harmless.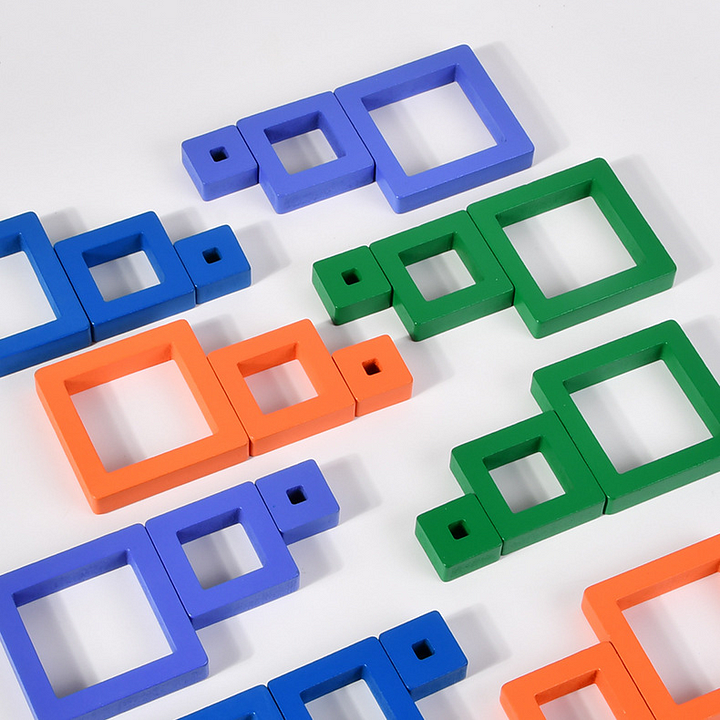 Educational: These colorful wooden blocks can exercise children's ability to perceive colors. Help them distinguish different colors in their lives.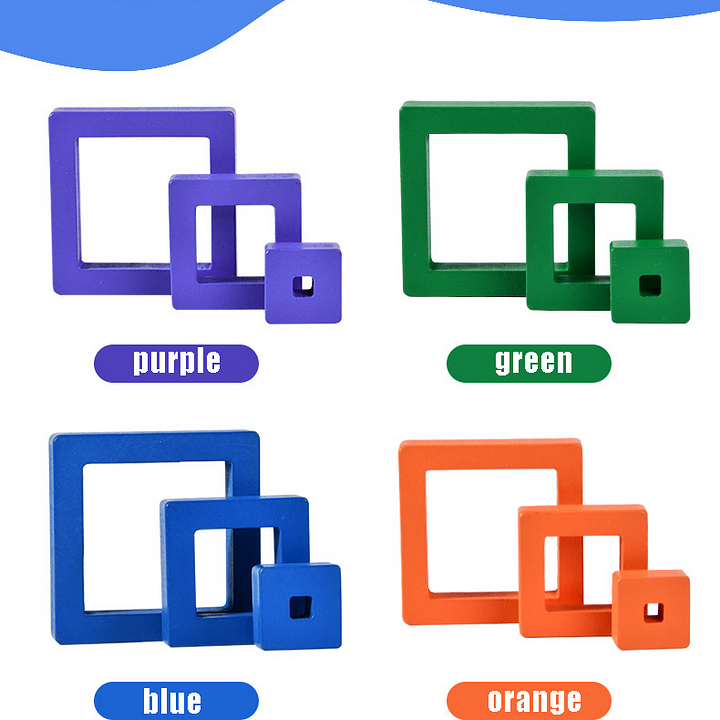 Placement:  You can tile or stack to complete the graphics on the card.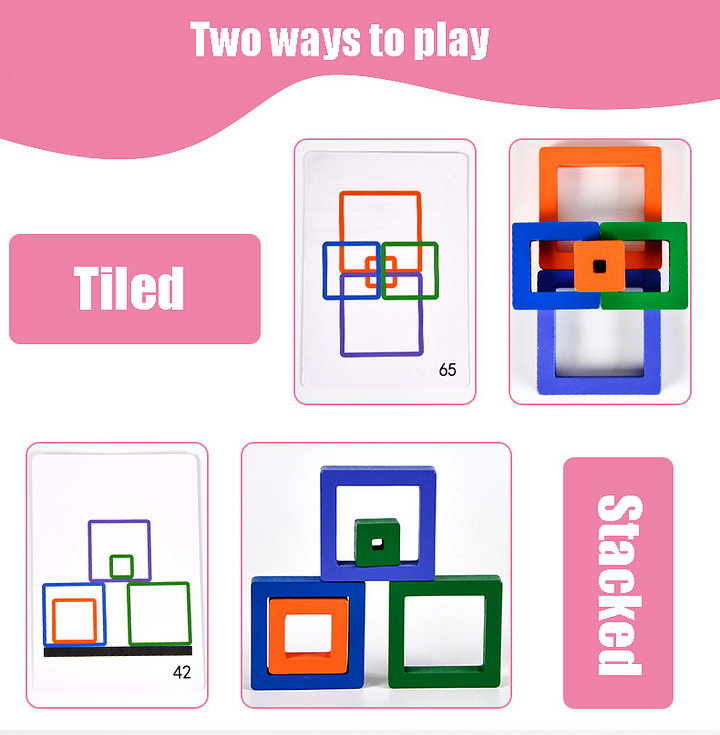 Expanded gameplay:  You can use wooden blocks to form various groups.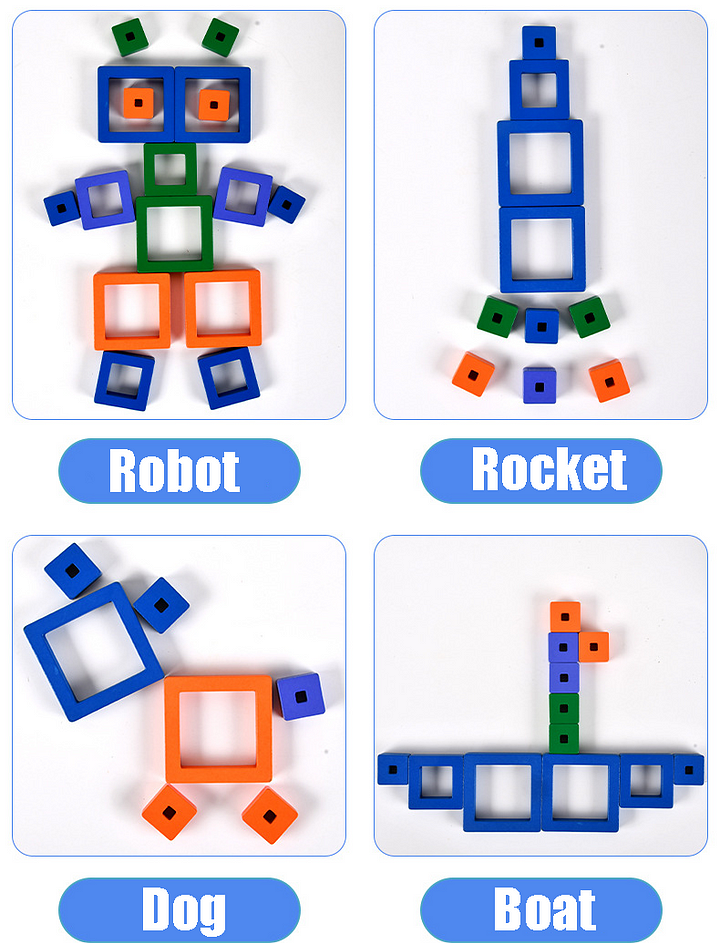 💡SPECIFICATIONS💡
Main  material:  wood
Weight: 650  g
Size: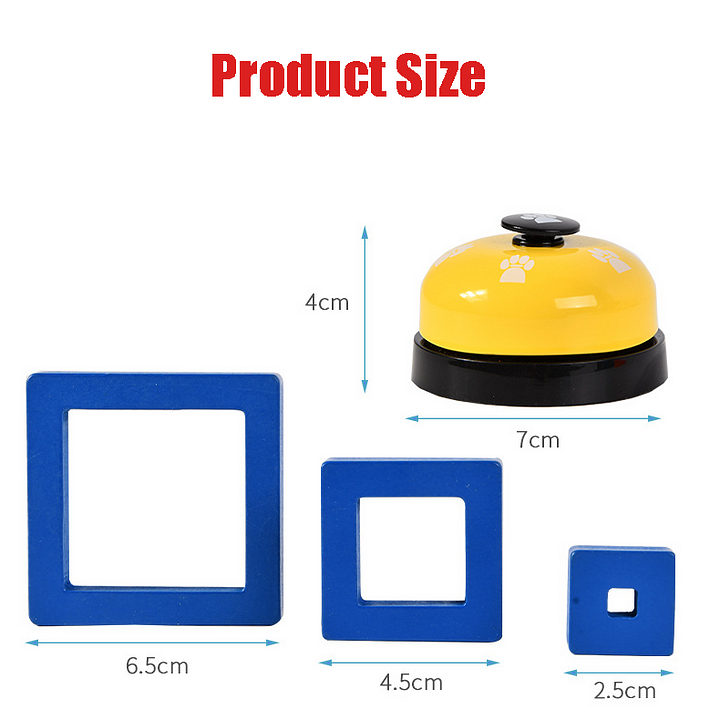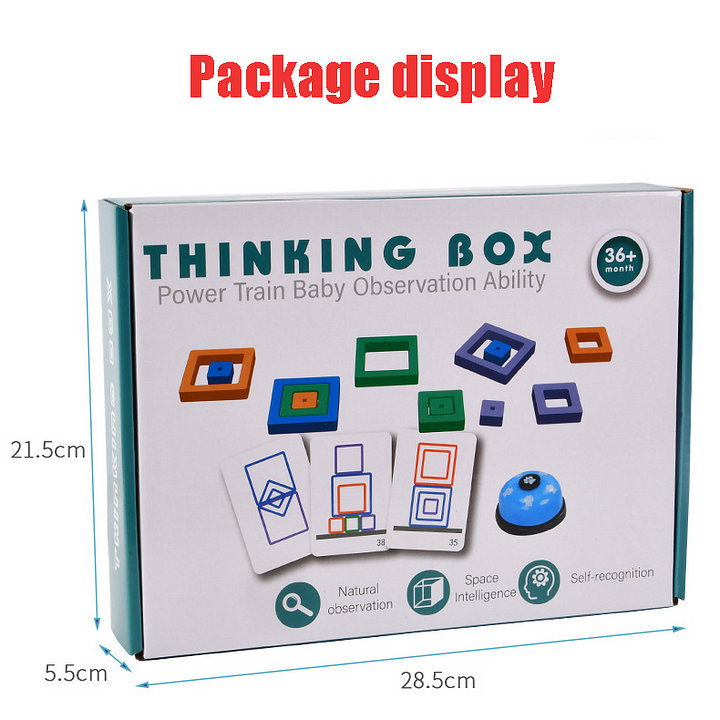 💡Package  include💡
52 * Cards
1 * Bell
8  sets  colorful box (include 24 pcs)