Package is disinfected
🎉Celebrate a happy Christmas with this  advent calendar. 24 little windows are waiting to be opened throughout the month of December until Christmas day. 
🎉Most of these gifts are exclusive products, created specially for the advent calendar. All gifts are unisex, making it a perfect gift for any .
🎉Start the count down to Christmas with some  spirit and excitement! 
Have a magical Christmas with the  2021 Advent Calendar. With 24 windows to open every day before Christmas, the month of December will be full of surprises!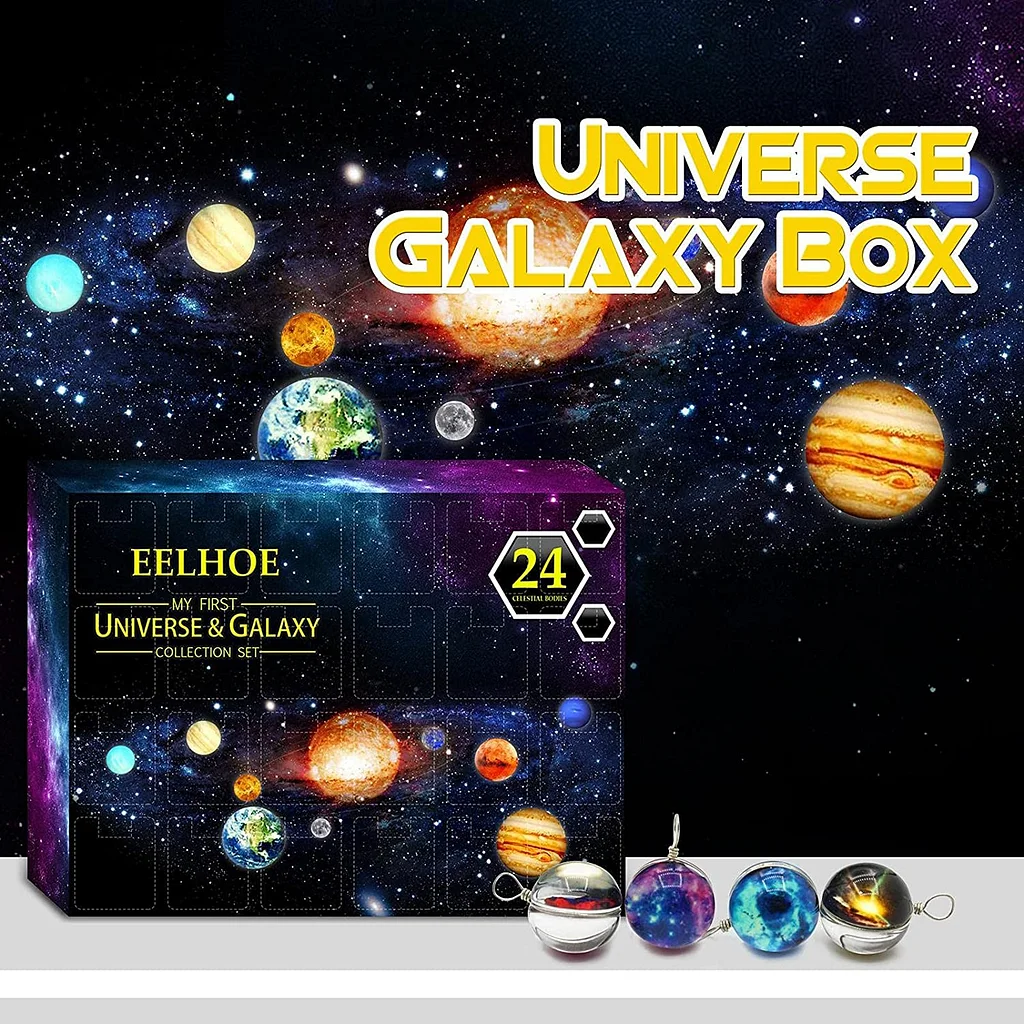 【Novelty Christmas Countdown Gifts】My first universe galaxy collection set. The Christmas Advent Calendar has 24 different universe planets. Children can accumulate happiness by getting different toys every day. Accumulate little by little, and happiness will explode at Christmas.
【Planet Collection for Kids】24 Christmas countdown asteroid gift boxes, let your children have a preliminary understanding of the Milky Way, and know the vastness of the universe. Thus, they fall in love with the universe and are keen to explore the mysteries of the universe and stimulate their imaginat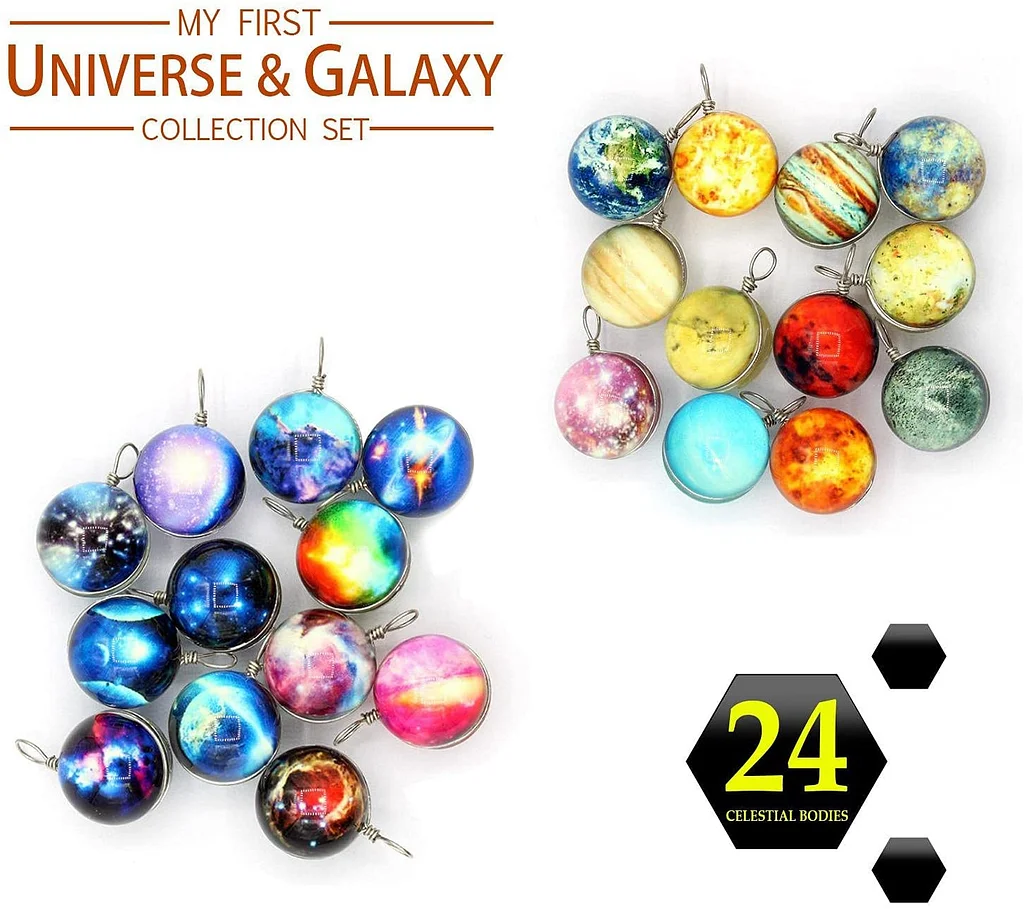 【2021 Christmas Advent Calendar】Christmas comes to the calendar. The countdown to Christmas is an exciting time for children. One way to increase holiday expectations is to use a calendar!
【Educational Toys for Kids】The perfect educational toy can let children learn to wait, discover and learn. You can explain to him the knowledge of the universe and space while he is playing with toys, teach him to identify the name and characteristics of each planet, and let him explore the mysteries of the universe while playing.