6 Projection Films
Star night lamp sets carry 6 different projection films, which are stars, universe, birthday cake, ocean and corresponding cover film. You can switch at will.
Allows your children to find their own and feel different stars.
Brightness Adjustments
3 kinds to suit different environments. 5% low brightness design help kids sleep. They won't be terrified even if being waken in the middle of night.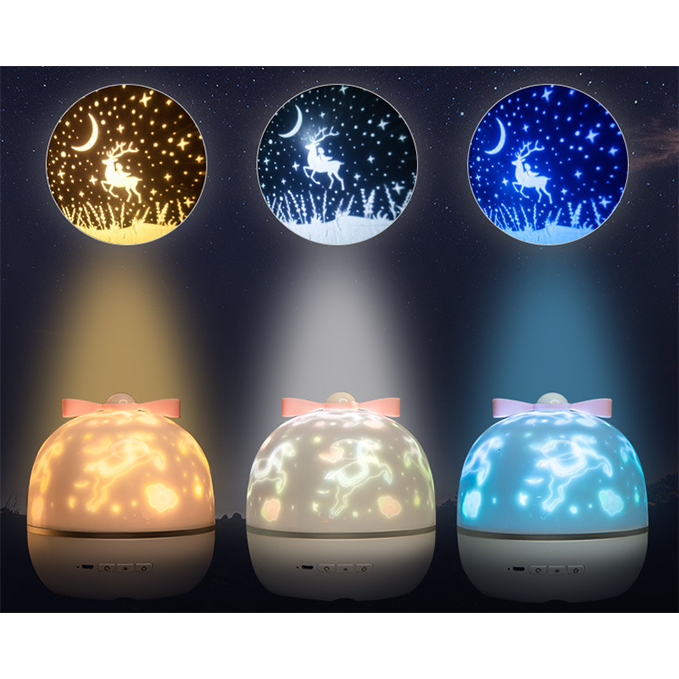 Bluetooth Music Speaker
The night light projector connect your phone to pretty quickly. In your favorite music ,embark on a journey of aurora .
Product information
Item Weight : 550g
Batteries Included : Yes

Size :131x131x136mm