It hardens after drying to prevent the growth of bacteriaBecomes soft when exposed to water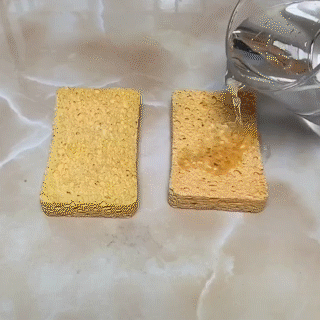 Main Features
[Efficient & Durable]The cleaning sponge is made of high-quality wood pulp, the original fiber is soft and the strength is dense. Which makes them highly absorbent, rich in foam. Reusable cleaning tools and easy to remove oil stains.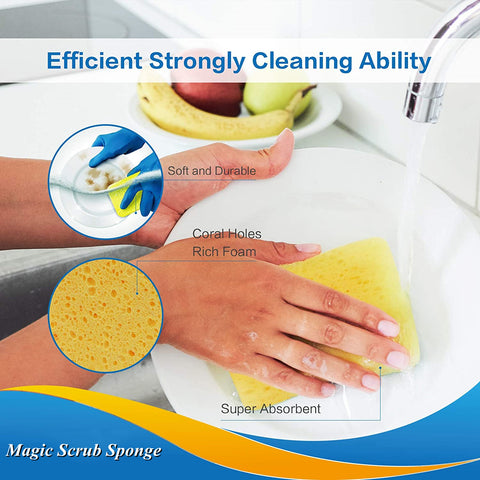 [Breathing Natural Super Absorbent Sponge]This kitchen sponge surface is covered with different sizes of fiber holes, you can imagine its air permeability is so awesome! Drying very fast, Bacteria can't hide in such a clean, ventilated microenvironment.
[Cut out as you like]The product can be cut out according to your actual cleaning needs, This is more convenient and efficient, saving your precious time.
[Non-Scratch Cleaning Sponge]Use this soft better sponge on All surfaces. Won't leave any marks, scratches, or streaks on chrome, copper, stainless steel, anodized surfaces, non-stick cookware, glass, crystal, porcelain, china, and ceramics.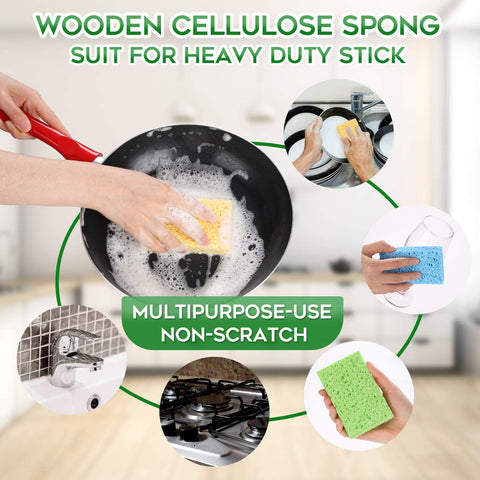 [Eco-Friendly Products]Made of natural materials, 100% biodegradable, fast-drying, and no mold. This dishwashing sponge will not leave food residues inside, so it will not have the unpleasant smell of other kitchen sponges.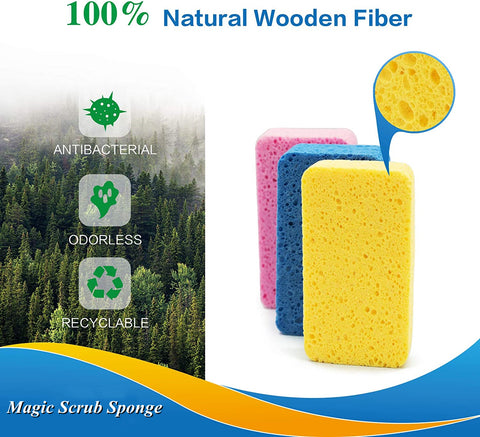 Using Methods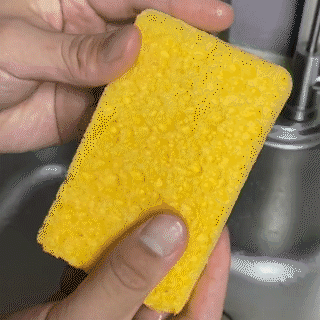 Note: Do not fold or tear when dry after use. Put it in water to restore its softness. After use, put it out of the dry area for repeated use.
Specifications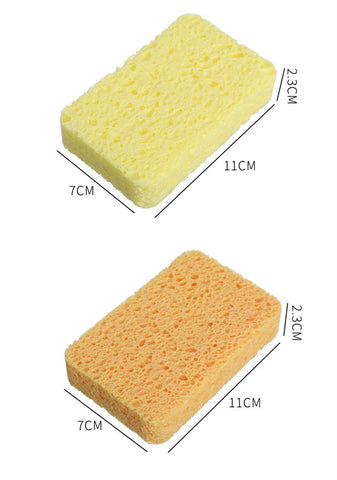 MATERIALS
PRODUCT WEIGHT

Net Weight: 200G
Packing Weight: 220G

PRODUCT SIZE
(L X W X H)

10.7 × 6.7 × 2cm / 4.2 × 2.6 × 0.8inches

PACKAGE CONTENTS