How Far Your Brain Can Go? Challenge Your Memory With This!
A Great Game for kids 4 and up.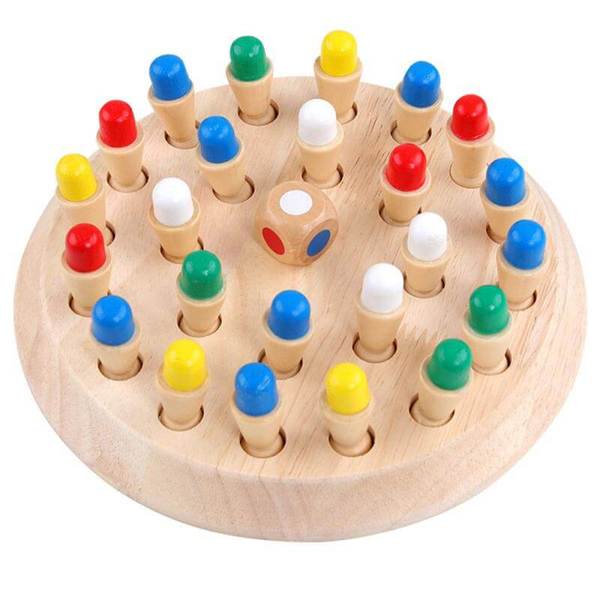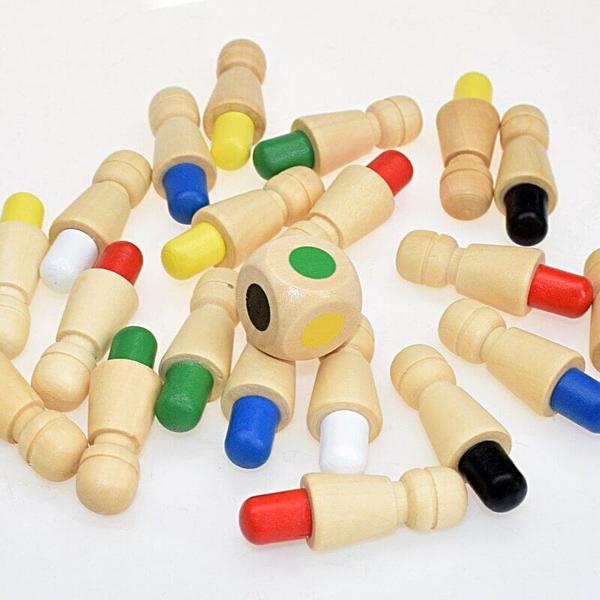 Memory Chess can help to improve Kid's three-dimensional imagination, color cognitive ability and stimulate the kid's curiosity at his or her early age.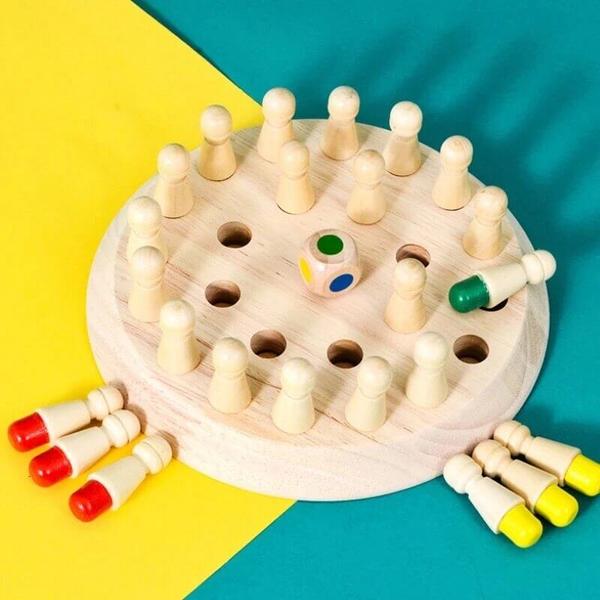 COGNITIVE DEVELOPMENT: At a young age, the game can enhance your child's brain. It improves IQ, raises bonding with parents, and makes their brains accurate. It also prevents them to depend on gadgets
FOR ALL AGES: The memory chess game keeps your brain snappy and active, this prevents memory decline and other relevant health issues. A game for all members in the family, grandparents, kids and parents!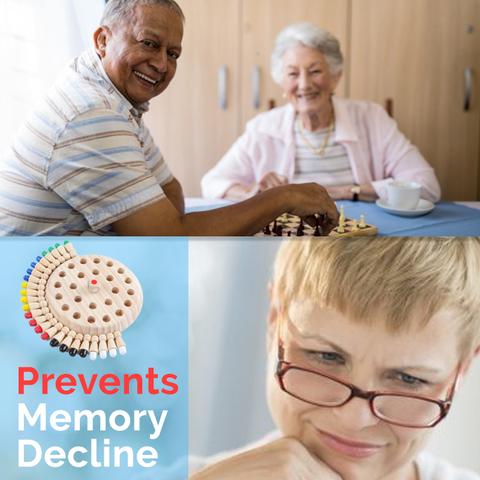 SMOOTH WOOD MATERIAL: Made of safe wooden material and non-toxic water paint, allow you to use with reassurance. With painted smooth surface layer, it does not hurt kids' hands easily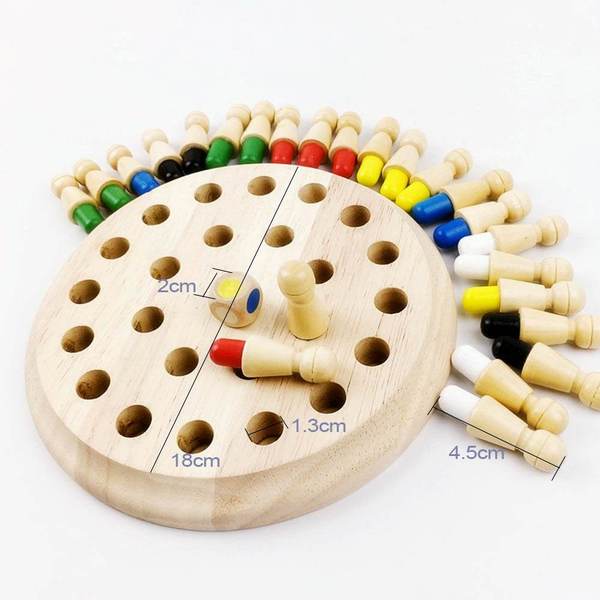 How to Play
Place all pawns randomly on the chessboard upside down.

Take a few seconds to memorize where the colors are placed on the chessboard.

Throw the dice and find out which color to look for.

Pick as many identical colored pawns as you can on the chessboard. If the chessman is with the same color on the top of the dice then keep the chessman. Who get more chessmen at last who wins the game. OR you can set the winning standard to getting 4 same color chessmen or 6 different color chessmen.