Feature:
【Camellia Shaped Ceramic Bowl】This set of creative ceramic bowls consists of 5 bowls of different sizes, modeling inspired by flowers,with layered colors, the color saturation of each bowl changes one by one, and the visual effect is better.

【Tumbler design】Adopting the tumbler design principle, the bottom part of each bowl is added with a counterweight, and it will not fall when pressed. It can safely contain liquid and solid ingredients, showing a delicate beauty and practical texture.

【Multiple Uses Tableware】The bowl set is perfect for salad, soup, nuts, desserts, fruit, rice and pasta. Perfect for family dinners, food storage,food display, breakfast oatmeal, party and holiday gifts.

【Guaranteed Reliable Qualityl】Please clean with a soft cloth,do not scrub with hard objects such as steel wire balls to prevent surface scratches from depositing stains.If you are not completely satisfied with our for our bowls, contact customer service for full refund or free replacement. Buy with confidence.

【Creative storage Bowl Set】The matte frosted texture comes from the middle-temperature glaze process,stacks compactly and free up enough space for other dining set in the kitchen cabinet.These bowls are very easy to clean, you can wash them with soap and hot water.Microwave & refrigerator safe.When used, it is a perfect ceramic bowl for many occasions, and when not used, it is also a perfect artwork.
Specification
Size: 10.9*3.1 in/8.5*2.9in/6.9*2.8in/5.3*2.6in/3.7*2.5in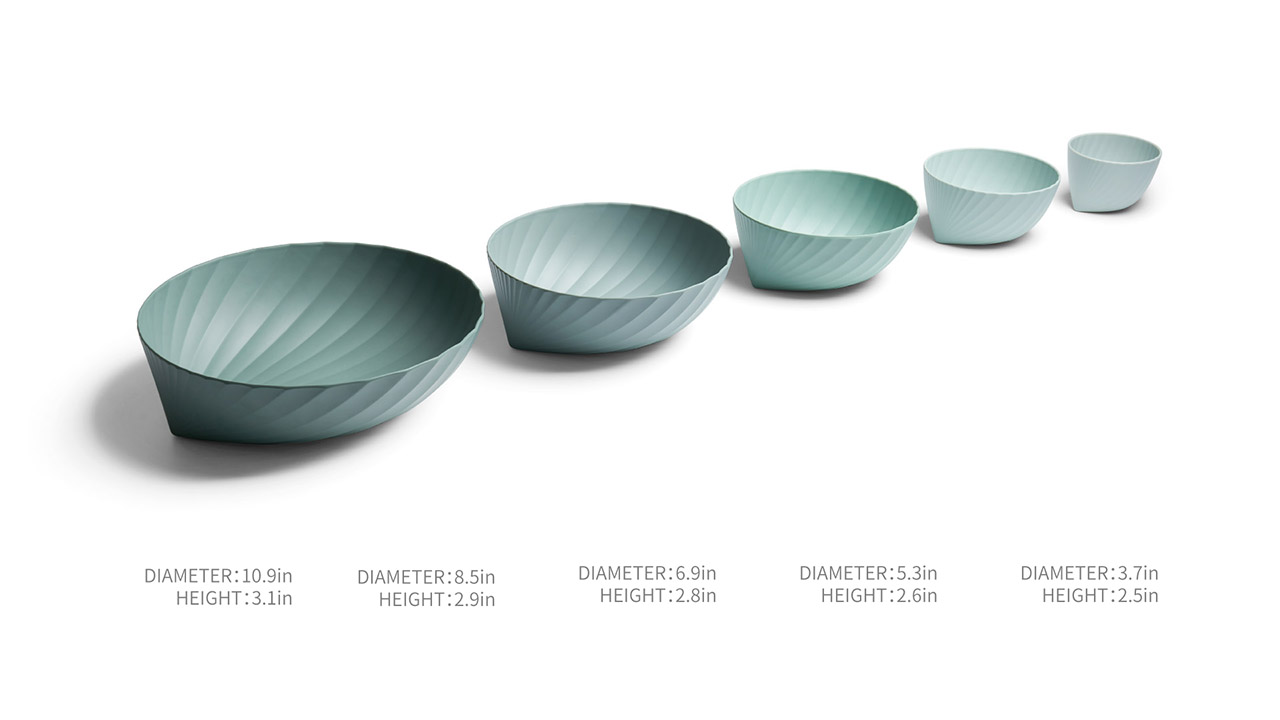 Package Include: A Set Camellia Ceramic Bowl