It's easy to get started with FlyNova. It looks like magic but all you need to do is spin it up and give it a toss! A miniature internal motor gives it the power to perform wild tricks. Different throwing speeds and angles allow different flight paths, tricks, and high-speed maneuvers. With just a few throws, you will quickly begin to understand the infinite possibilities for flight.
Start:

 

Turn on the power button, hold the center axis, and spin the wheel to start FlyNova. 
Stop:

 

If you wish to stop playing, just grab FlyNova and stop the spinning. It's easy and safe.  The enclosed wheel design protects your hands while spinning. 
Upward throw:

 

Throw FlyNova upwards and it spins around its axis perpendicular to the direction of flight and returns to you in a safe, predictable manner like a boomerang. You can throw it and catch it yourself. This unique feature makes FlyNova perfect for solo play.
Downward throw:

 

Throw FlyNova downwards and it will travel steadily in a straight line. The distance traveled is determined by how hard you throw it. Go the distance! Perfect for a back & forth game of catch or team tricks with friends.
Create Fun Times: FlyNova is even more fun with friends. Team up, create games, and enjoy friendly competition. It's the perfect way to relax, have fun or encourage teamwork at the office. Take a break, spark your creativity, and refresh with FlyNova.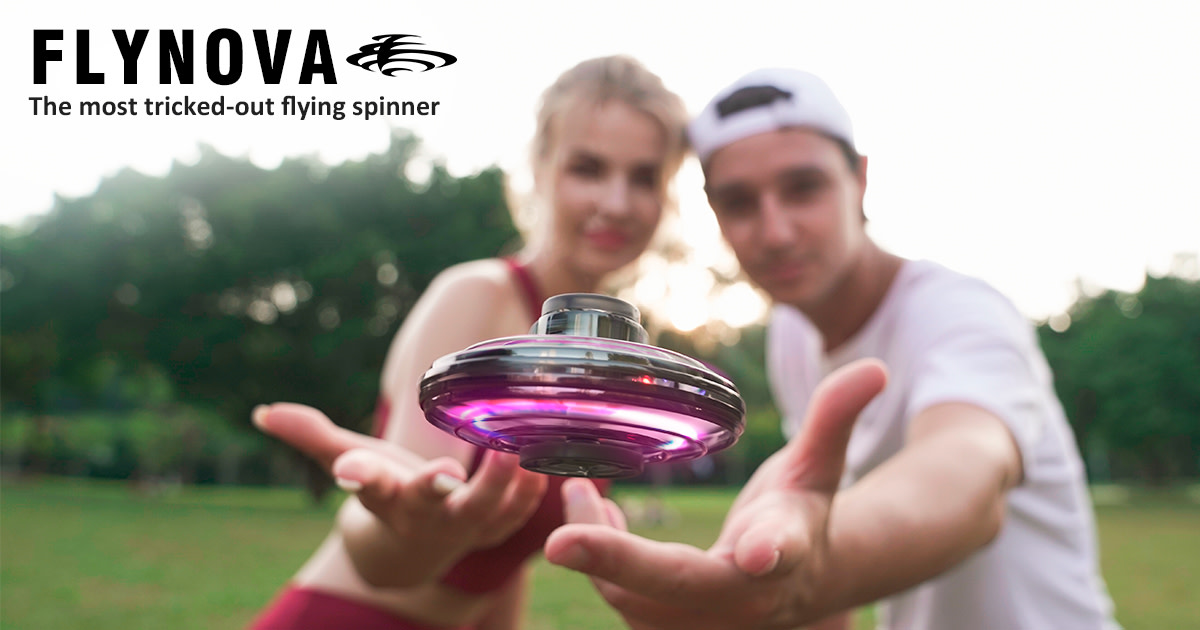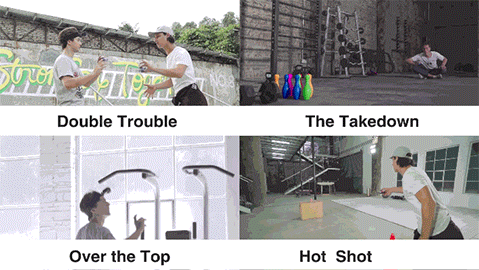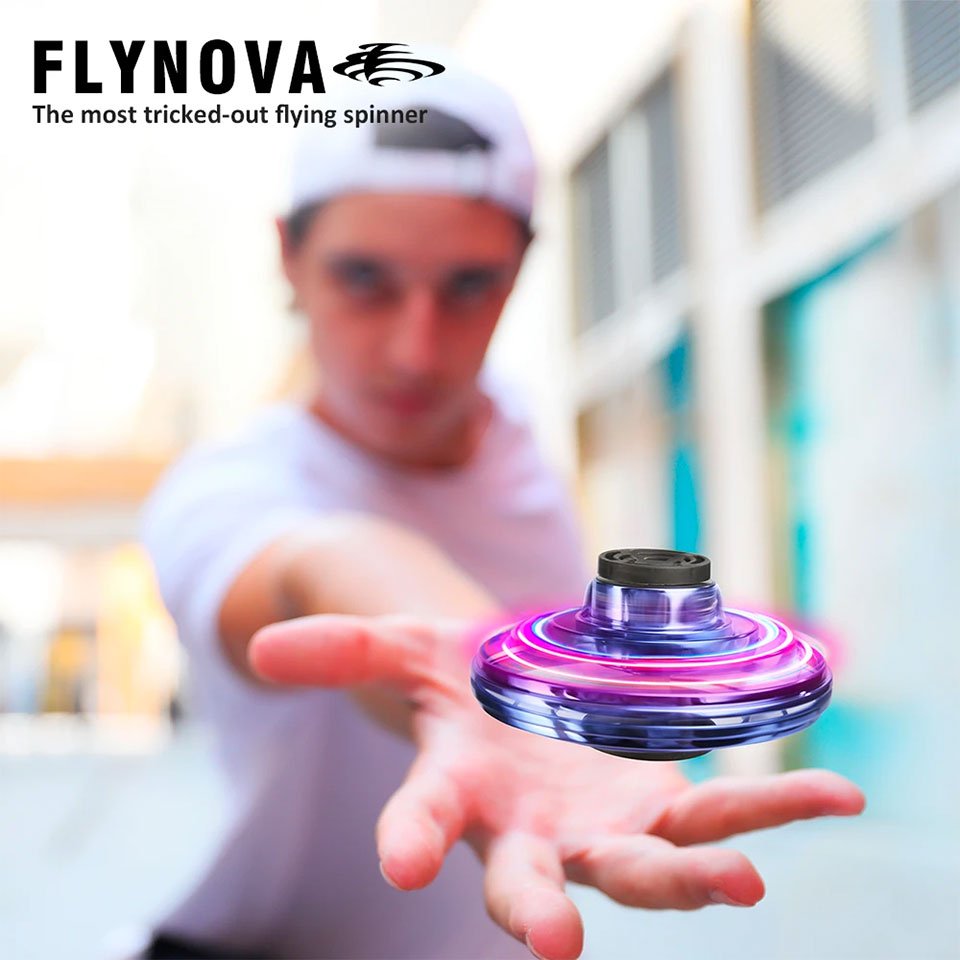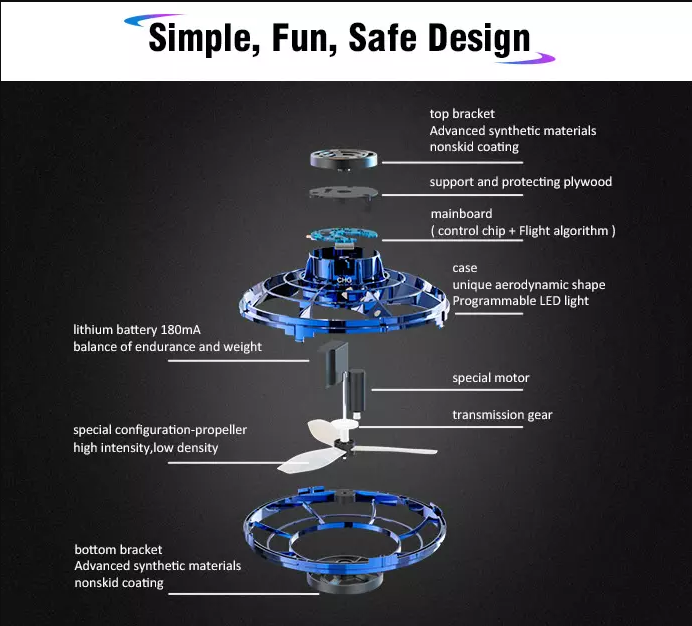 Specifications:
Item Type: Helicopter 
Color: Black, Blue, Red
Finger spinner
High tech infrared motion sensor
Shock absorber & Safe
Light & portable design
Antistress
Package includes: