We have from poco celebrated Easter as well as the most delicious Easter Monday and although it was not possible to make trips out of town, there was no lack of immense tables of food that helped to increase our weight and waistline. Summer is approaching and the prospect of taking a dip in the sea or in the pool is more and more preponderant in our minds, so it is better to start keeping calories and various culinary vices under control.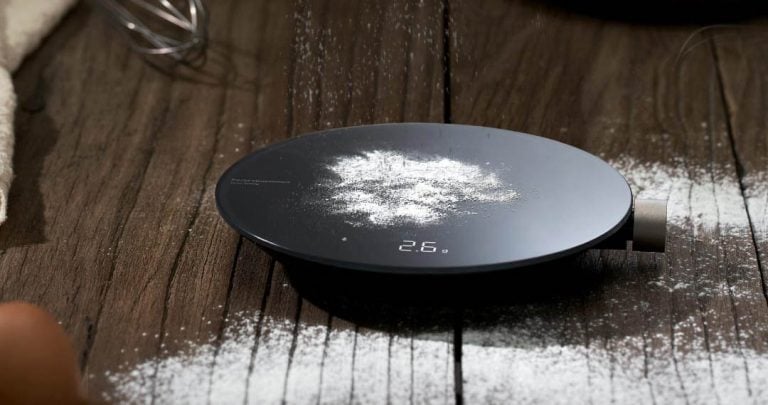 In this regard, the new Xiaomi product that appeared on the Youpin crowdfunding platform seems to fit perfectly with what we have just said. In fact, the Chinese brand has da poco HOTO smart scale launched, which although apparently does not seem to differ from classic digital kitchen scales, actually integrates a truly unique and decidedly smart function, namely the automatic counting of the calories of the food we are going to weigh on it.
For this feature, of course, the HOTO smart kitchen scale uses the Mi Home application, the same that then powers all Xiaomi home automation devices. In detail, the smart gadget offers measures equal to 181,8 x 168 x 26,8 mm and a weight of only 342 grams, while its power supply, which takes place by means of 3 batteries, is not in step with the smart soul. AAA, which guarantee its operation for at least one year.
Despite the launch of the HOTO scale took place in China, the basic product is combined globally, as on the front of the product we find a practical wheel, through which we can change the different international units of measurement, passing from grams, lb, oz or ml.
We have already mentioned the companion app, with which the scale exchanges data by means of a Bluetooth module, thus conveying the weight and the recorded food measurements, which translate into calories per single portion. Integrated into the application, several recipes are also available, which help to keep the weights and calories of the food we are going to ingest under control.
And considering that we are talking about a precision instrument, its level is very high, being able to measure differences of 0,1 grams, which then corresponds to the minimum measurable weight while the HOTO scale can weigh up to 3 kg of food.