THE BRACELET WITH AMAZING BENEFITS!
TIBETAN COPPER BEADS BRACELET
Gender: Unisex

Adjustable Wrist Size 16-26cm

Free Shippimg Over $50

Thousands of satisfied customers!

Best Selling Product ⭐⭐⭐⭐⭐ 4.9/5 Rating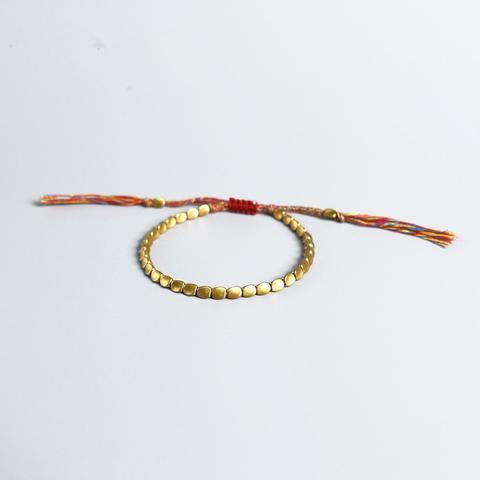 Our Tibetan copper bracelets are great for helping heal aches and pains
💥 Helps with 𝐉𝐨𝐢𝐧𝐭 𝐒𝐭𝐢𝐟𝐟𝐧𝐞𝐬𝐬 𝐚𝐧𝐝 𝐉𝐨𝐢𝐧𝐭 𝐏𝐚𝐢𝐧
💥 Helps Promote a 𝐇𝐞𝐚𝐥𝐭𝐡𝐢𝐞𝐫 𝐈𝐦𝐦𝐮𝐧𝐞 𝐒𝐲𝐬𝐭𝐞𝐦
💥 Helps with 𝐀𝐧𝐭𝐢 𝐒𝐭𝐫𝐞𝐬𝐬 𝐏𝐫𝐨𝐩𝐞𝐫𝐭𝐢𝐞𝐬
💥 Helps 𝐂𝐨𝐧𝐝𝐮𝐜𝐭 𝐒𝐩𝐢𝐫𝐢𝐭𝐮𝐚𝐥 𝐄𝐧𝐞𝐫𝐠𝐲
💥 Helps 𝐁𝐨𝐨𝐬𝐭 𝐒𝐞𝐥𝐟-𝐄𝐬𝐭𝐞𝐞𝐦
💥 Helps 𝐄𝐧𝐬𝐮𝐫𝐞 𝐏𝐨𝐬𝐢𝐭𝐢𝐯𝐞 𝐄𝐧𝐞𝐫𝐠𝐲
👉Many customers told us the bracelet gives them good energy and a positive mind. ⭐⭐⭐⭐⭐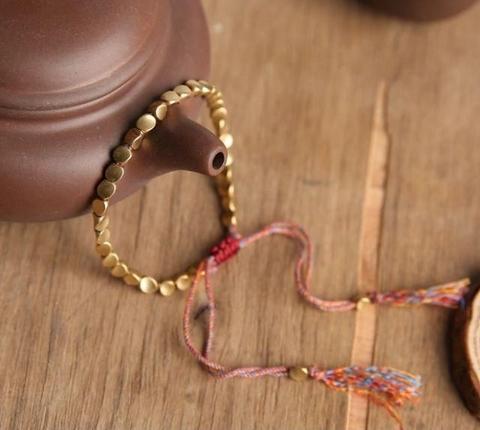 BLESSED BY TIBETAN BUDDHISTS
Anti-stress properties

Stress is a widespread cause of modern diseases and conditions. Whether it is emotional, physical, or mental, stress alters some bodily functions, which is often an unhealthy change for your bodily processes. By wearing a copper bracelet, you fight stress and the aging process as it boosts the production of hemoglobin in your red blood cells. When the hemoglobin efficiently transports oxygen to various parts of the body, it energizes them, allowing them to perform their functions optimally.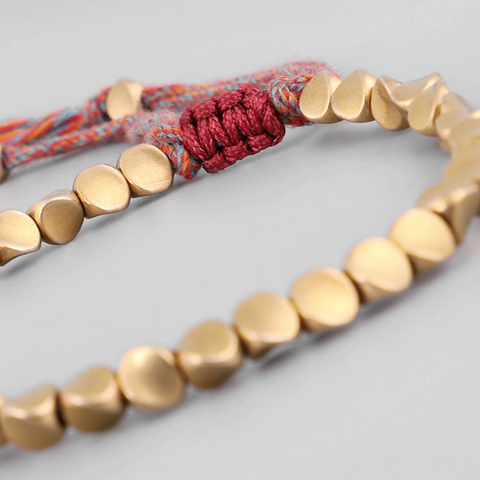 Conducts spiritual energy

Copper metal is a good conductor of heat and electricity. Spiritually, it also grounds and transfers vibration frequencies from the physical realm to the spiritual one, and vice versa. As a result, you can channel and communicate with higher dimensional beings, cleanse your aura, mind, and find out information from the spiritual world.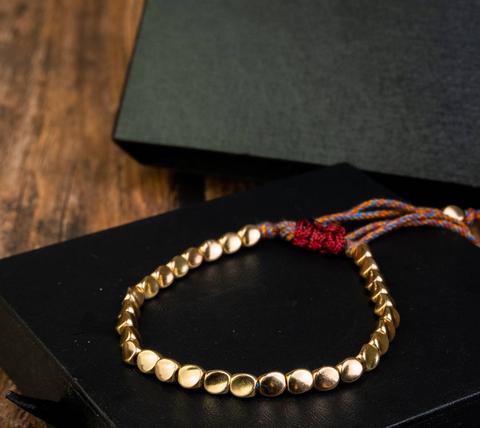 Boosts self-esteem

Copper metal is known as a warm stone. Its mineral composition balances the energies received from the cool moon and the warm sun, warding off any negative thoughts. It enhances your ability to express yourself and accept your genuine emotions, regardless of the situation. If you feel angry, anxious, or aggressive, the stones' calming energy will calm down all these emotions.