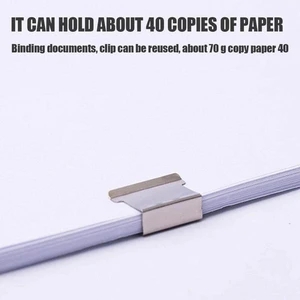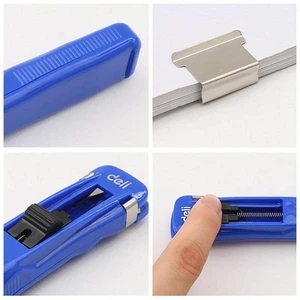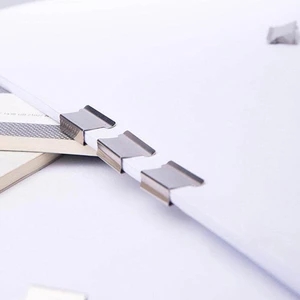 Size: Clipper size approx.: 116x23x15mm/4.53''x0.91''x0.6'', fit clips size approx: 16x10x5mm/0.63''x0.39''x0.2''.
Material: Made of plastic and metal.
Saving paper holder for office, easy to operate, saving finisher. Easy to use, remove and reuse.
Capacity: 40 sheets of 70g papers.
Package Include: Each package has1pc clam clip dispensers and 50 pcs metal clips.