8 impressive lighting modes: Beautiful, bright, and brilliant lighting modes which include waves, combination, fading, fireflies, chasing, twinkle, fading slowly, and steady on are exceptional in creating different aesthetic atmosphere within your environment. Decorate anywhere without harmful extension cords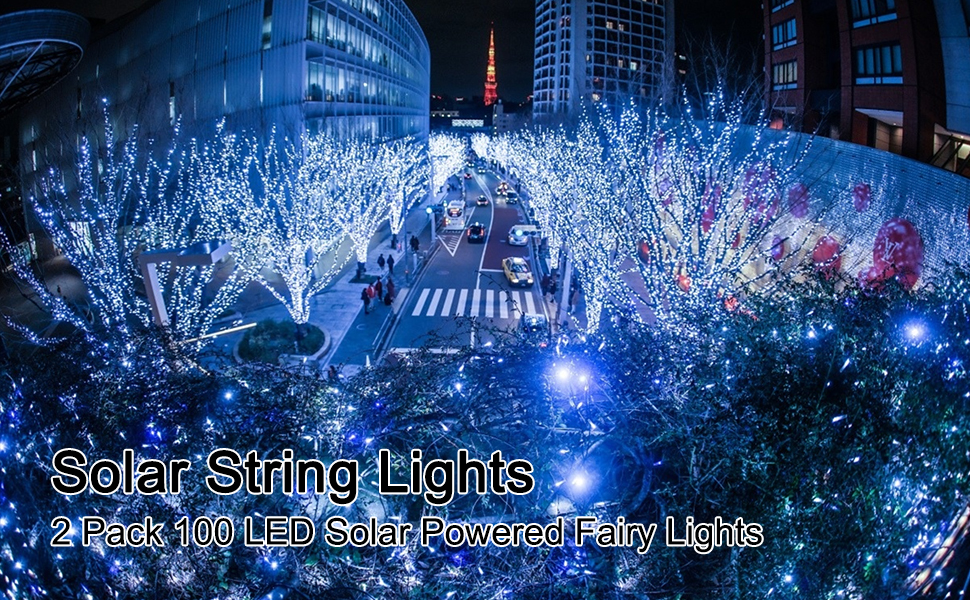 High efficiency solar powered fairy lights: the factory equipped sophisticated and adjustable solar panel plus the inbuilt rechargeable battery makes it highly efficient without the need for battery or electricity. Powered by solar energy, this light will lights up automatically at night and off during the day, work up to 8 to 10 hours after full charge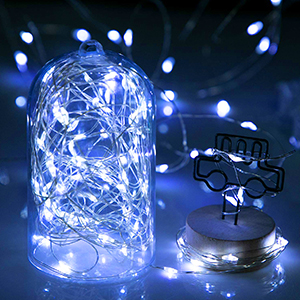 8 lighting modes to create different atmospheres
Press ON/OFF switch, it will flash from Mode 2 to Mode 7 at random
Press "Mode" switch to to choose the mode you want: Waves, Combination, Fading, Fireflies, Chasing, Twinkle, Fading slowly, and Steady-on
There is an on/off button behind the solar panel. Please keep it in "ON" mode to get charged.
Please adjust the solar panel facing the sun to get charged.
After charged, the lights will light up when the solar panel is in a dark environment or when the solar panel is totally covered.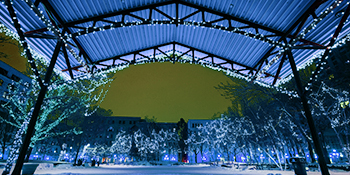 Specifications:
Power Source: Solar power

IP Rating: IP65 waterproof

LED Quantity: 100 per string

Color Temperature:2700K

Total Length:33FT

Working Time: 8-10 hours after fully charged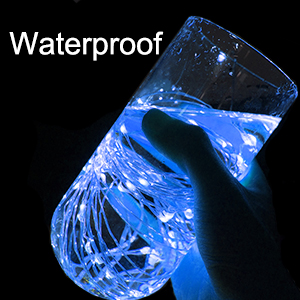 IP65 Waterproof
They're embedded with waterproof functionality, which ensures that your Solar LED Lights last long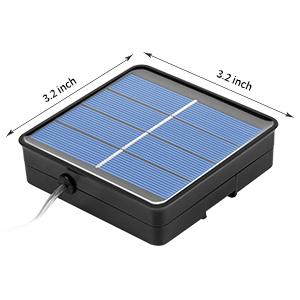 Efficient Solar Panel
Equipped with monocrystalline silicon solar panel, solar energy conversion 19% efficiency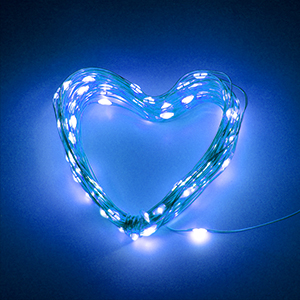 Flexible and Durable
Brightown 33FT Waterproof Solar String Lights made with100 LED flexible and durable Copper wire, allow you to create any shape of your choice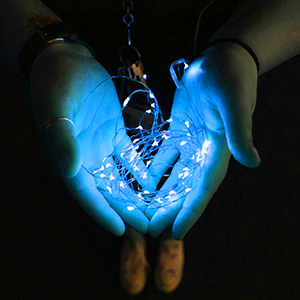 Friendly LED Lights
While the sun sets, these Solar Twinkle Lights will emerge like little stars to illuminate your space with an alluring atmosphere.
Solar lights string stays cool to touch even after hours of illumination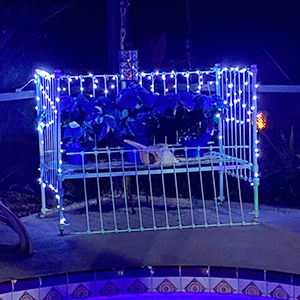 Widely Used
Bless your home, pool, and garden with a magical nighttime glow without incurring unnecessary electric cost by illuminating your pathway or yard using these Outdoor Solar Fairy String Lights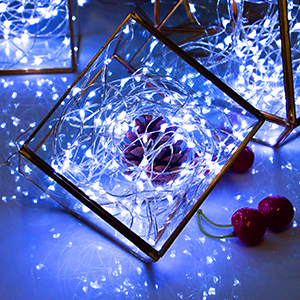 Solar powered copper lights NO energy or electric costs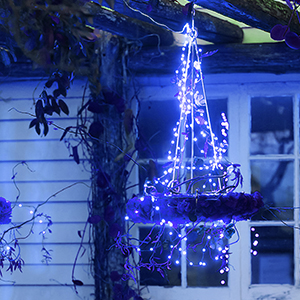 Automatic on/off switch. No outlet required!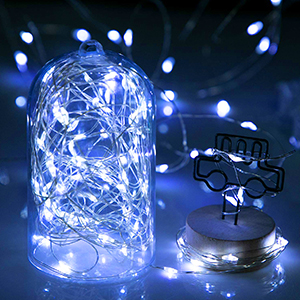 Multifunctional, efficient, reliable, and durable