PREMIUM KIDS FLYING REMOTE CONTROL HELICOPTER
Reach great heights and long distances by flying our premium RC helicopter! Our remote control helicopter is the perfect remote control toy for people who like action and fun!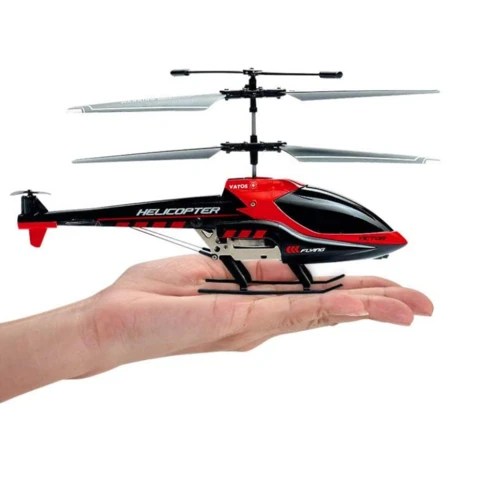 With its compact size, the remote helicopter is extremely easy to control even in outdoor settings. After every charge, the remote control helicopter for kids can fly for as long as 12 minutes per session.
Equipped with gyro technology, the flying helicopter toy has stabilized movements, preventing the helicopter from spinning uncontrollably. It also comes with double protection, which ensures that the remote control helicopter toy automatically turns off when it hits obstacles or crashes.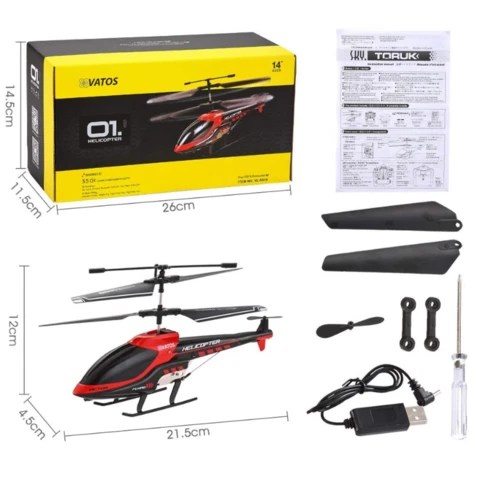 Most importantly, the toddlers helicopter toy is rechargeable and can be used again after 40 to 50 minutes of charging. Be the pilot of your very own helicopter by playing with our premium rc helicopter.
FEATURES
VERSATILE – Not only can the remote control helicopter fly in the morning, but it can also fly at night as well. Fitted with a bright light, the remote helicopter will be easy for you to see even in low light.
POWERFUL – With two motors attached to the main body and a third fitted to the tail, the remote control helicopter for kids is extremely powerful. These motors help the flying helicopter toy stay stabilized when in flight.
DURABLE – Made with hard plastic material, the remote control helicopter toy is highly durable and crash-resistant. The parts of the toddlers helicopter toy won't easily break off when they run into obstacles.
SPECIFICATIONS
Transmitter Battery: 6 x 1.5V AA Alkaline Batteries (not included).
Operating Temperature: 0 – 40°C
Size: 22*5*12.5 cm
PACKAGE CONTENT
1x Rc helicopter
1x Transmitter
1x USB Charging Cable
2x Replace Blades
1x Tail Propeller
1x Manual
1x Screw Driver