This new turkey slingshot will provide you and your family the funniest holiday playing together!
How to Play
Place the index finger in the hole under the chicken's head and pull their tail with the other hand.?Aim and shot the target.?
It's a very interesting process seeing slingshot chickens flying in the office. kitchen or outdoor yard .They stick on wall .ceiling even your friend's back then fall off slowly.?Perfect outdoor games and party favor for kids and teens.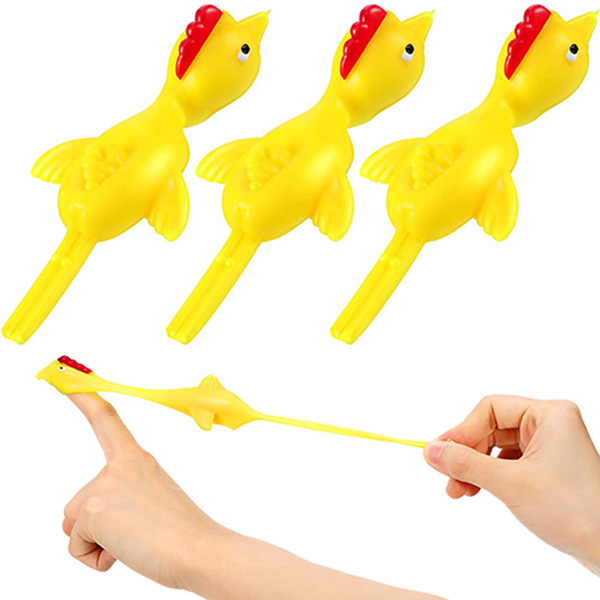 Feature
Quantity: 1 set (16 pack) lovely sculpt flick chicken flying chicken flingers stretchy funny rubber chickens, a sufficient quantity for your daily use
Easy to play: pull, stretch, and fling these flick chickens; Eject it to the wall, let it roll down, the process is very funny; Or play it with your friends and see who shot further; Suitable for children over 12 years old
Material: TPR material allows availability for both children and adults, the rubber chickens toy is non-toxic and flexible
Easy to wash: wash the stretchy chicken toy with soap and water when dirty; You can play it in any environment, easy to clean
Note: please do not aim at the vulnerable parts of the body, such as eyes in case of being hurt; For children under 12 years old, please use under the care of parents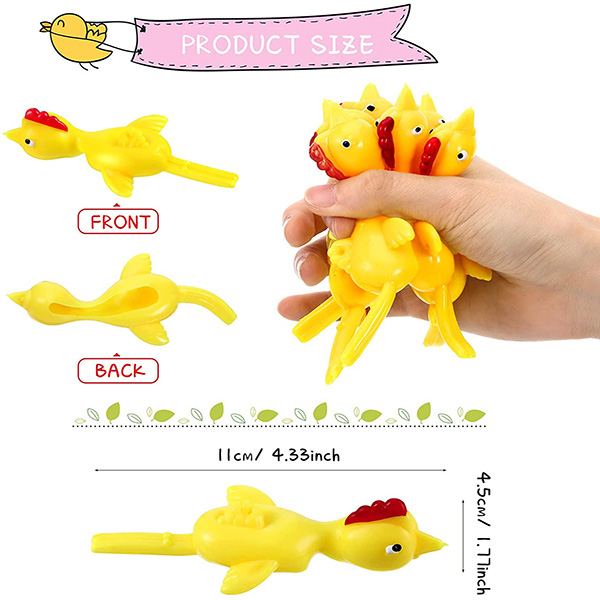 Specification
Material: TPR
size: 4.13 x 1.77 x 0.79 inches

Weight: 3.25 ounces
Color: Yellow
Package Includes: 10pcs Slingshot Chicken (1 set)